What is a non-dedicated server in ARK: Survival Evolved
How does a non-dedicated ARK server work?
An unallocated session in ARK means you can start playing at any time. Your friends can join your world to have fun with you and play together. In addition, during a non-dedicated session, you can change the initial settings just as you would in local mode.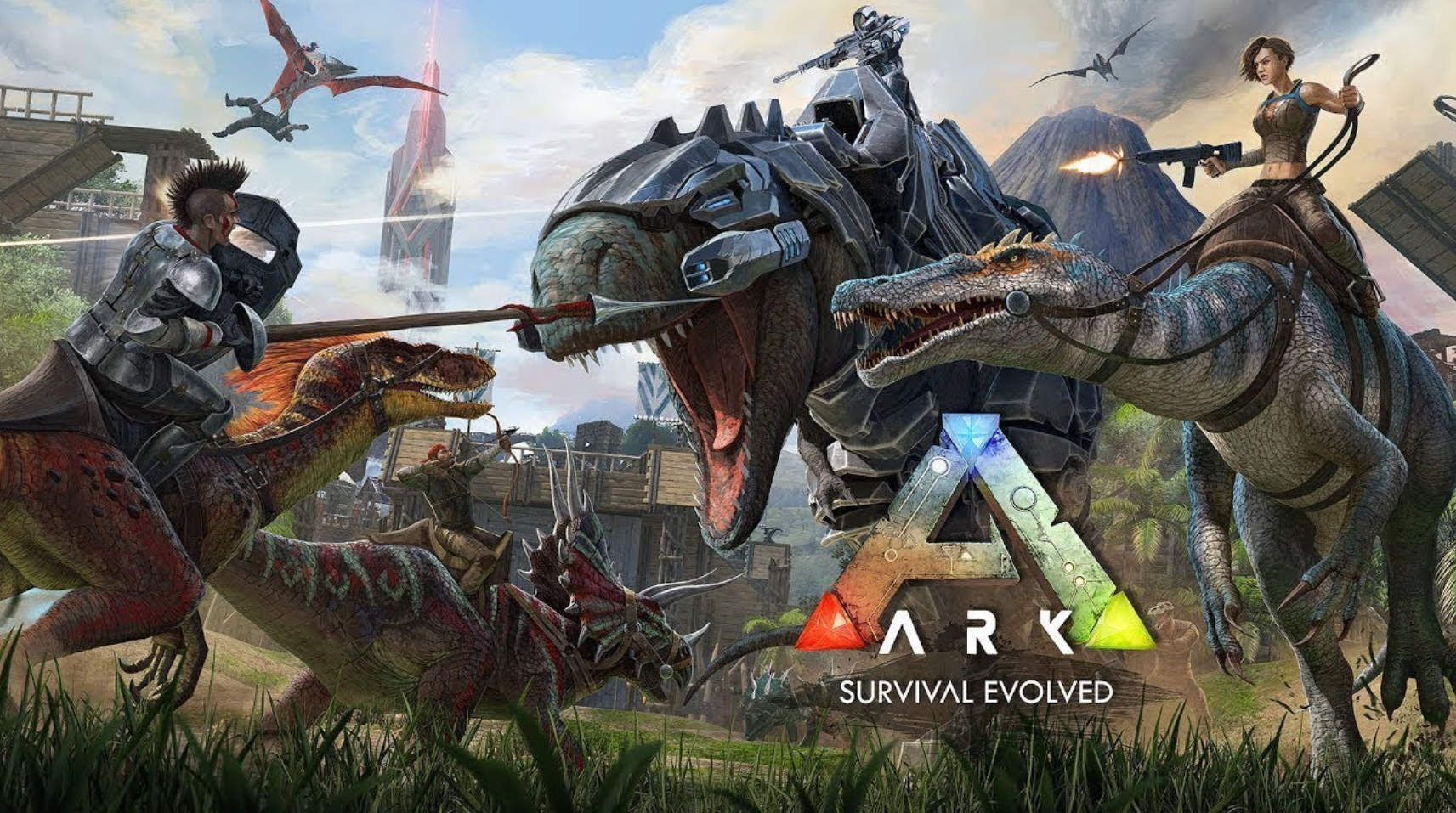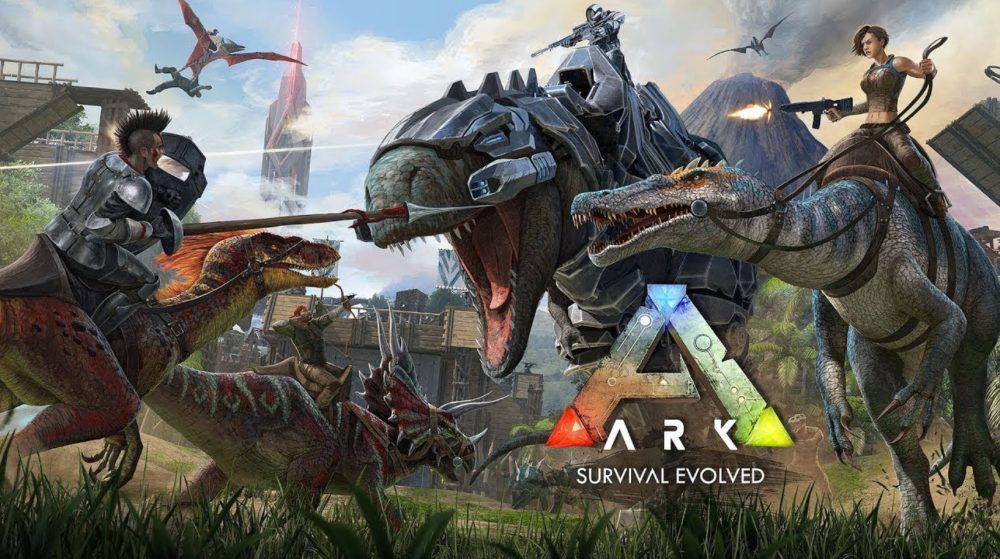 Undedicated servers allow anyone to join the game by hosting the server on the player's personal computer. You can invite a player from your city or another country.
For other players to be able to join the server, the host (the one who created the server) must be in the game
Undedicated servers are a bit like single-player servers. When you leave the game, it is automatically saved. You can resume the game at any time and pick up where you left off.
We invite you to familiarize yourself with our guide to manually storing your ARC world. Click on the link
What are the differences between a dedicated and a non-dedicated server?
A dedicated server serves only you, and you have a unique IP address. This means that you will have to use a different system to play ARK, as a dedicated server requires its own device to run.
On the other hand, non-dedicated servers require a single player and device to play the game, where many players can use the same server, it can be more profitable than ordering a server from hosting vendors, but less convenient.
What is the difference from a single-user server?
Non-dedicated servers are the same as single-user servers, except for one difference: your friends can join them.
Can my friends join a non-dedicated server on ARK?
Yes, your friends can join if you don't have a dedicated server. However, ARK allows a maximum of 4 players, including you, to join a non-dedicated server. Additionally, you and your friends must be physically close to each other to play and run the game smoothly on a non-dedicated server.
What are the advantages of ARK's non-dedicated servers?
One of the important advantages of non-dedicated servers is their ease of setup. Unlike dedicated servers, which require additional hardware and technical knowledge, non-dedicated servers can be set up quickly and easily without any special administrative knowledge.
Another advantage of non-dedicated servers is the ability to get a more private gaming experience with friends. These servers are usually designed to accommodate small groups of players, such as friends or a gaming community, who want to explore a particular game world together.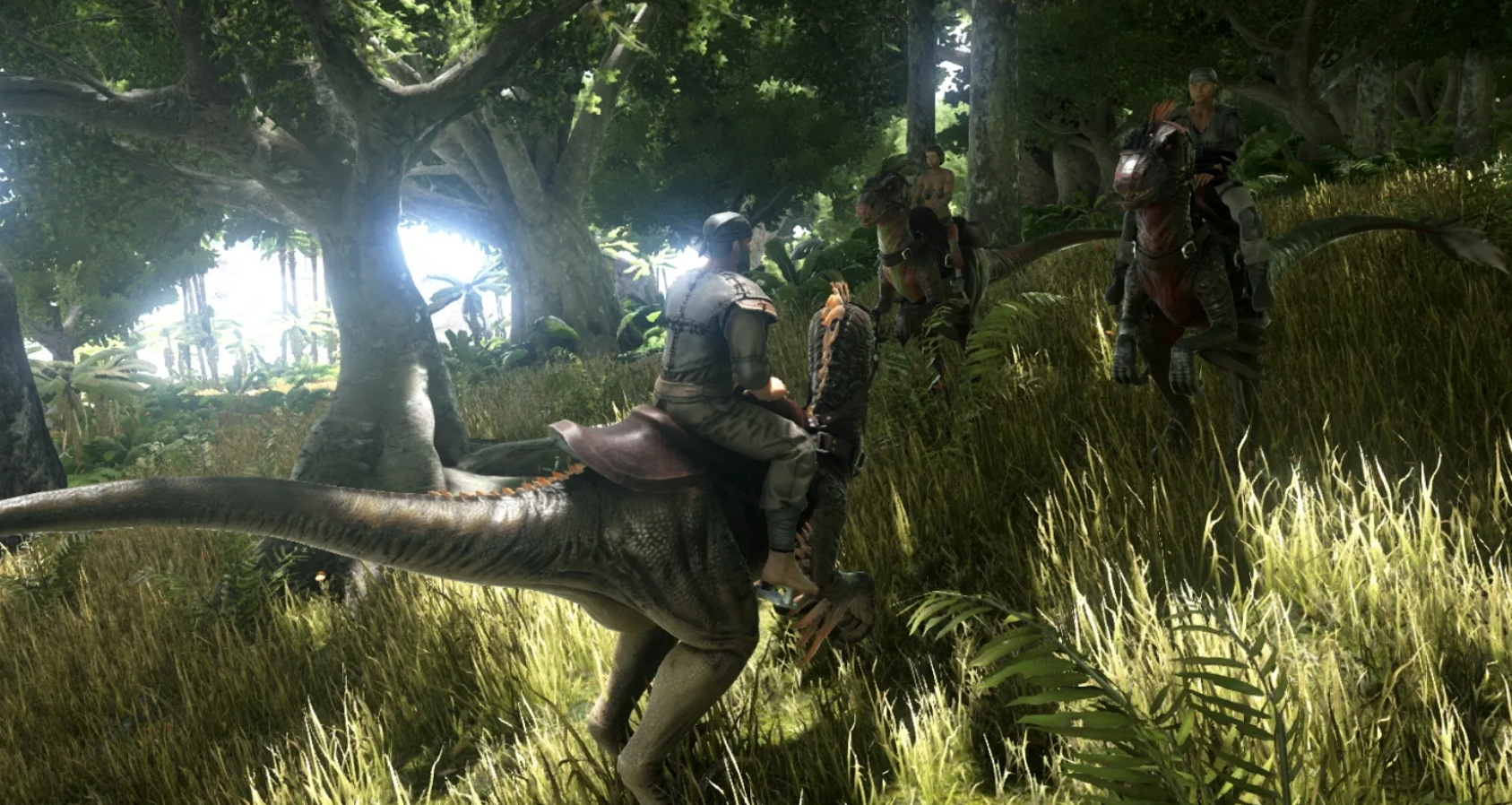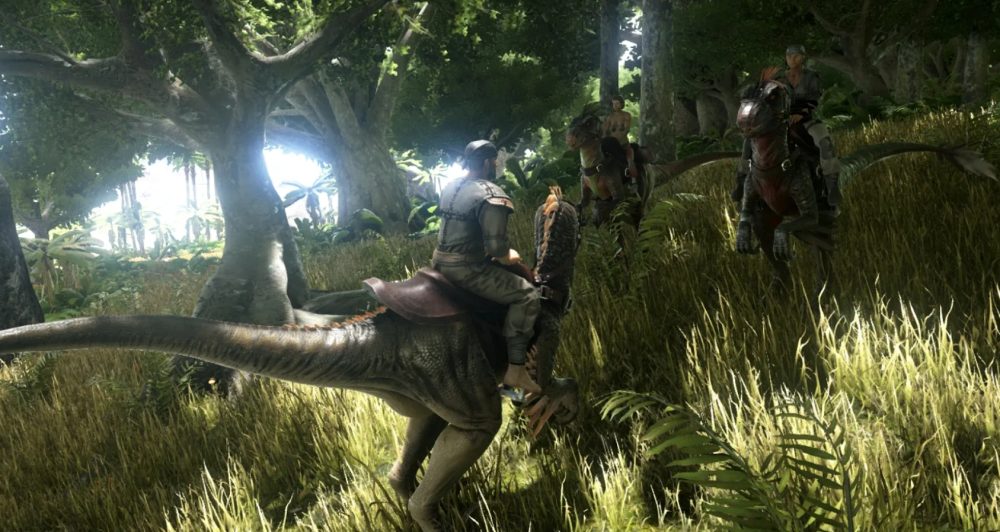 By installing a non-dedicated server, players can enjoy a more personalized and controlled gaming environment where they can collaborate, develop strategies, and engage in cooperative gameplay without the interference of other random players, and all kinds of PVP battles will be by mutual consent only.
The privacy aspect of non-dedicated servers is particularly attractive to many gamers. Since the server is not open to the public, players can feel exclusive and control who joins their gaming sessions. This allows for a more cohesive community, fostering stronger relationships and closer ties between players.
What are the disadvantages of non-dedicated ARK servers?
Non-dedicated servers, where the player's computer is both the game client and the server, do have some disadvantages that can affect performance and the gaming experience. Below are some details that explain these disadvantages:
Performance limitations:
The main problem with non-dedicated servers is the impact on performance. Since the host computer is responsible for running the game and the server at the same time, its resources are shared between these two tasks. This allocation of resources can lead to a decrease in performance, resulting in increased latency or lower frame rates, especially if the host computer does not meet the recommended game specifications or if multiple players are connected.
The specifications of the host computer play a crucial role in determining the performance of the server. If the host computer lacks processing power, RAM, or a stable internet connection, it can significantly affect server performance. Players connected to a non-dedicated server may experience lag, delays in game play, or synchronization issues.
Restrictions on the distance between players:
On non-dedicated servers, server boundaries are tied to the host's location in the game world. This means that players are limited in how far they can move away from the host, which has a significant impact on the game.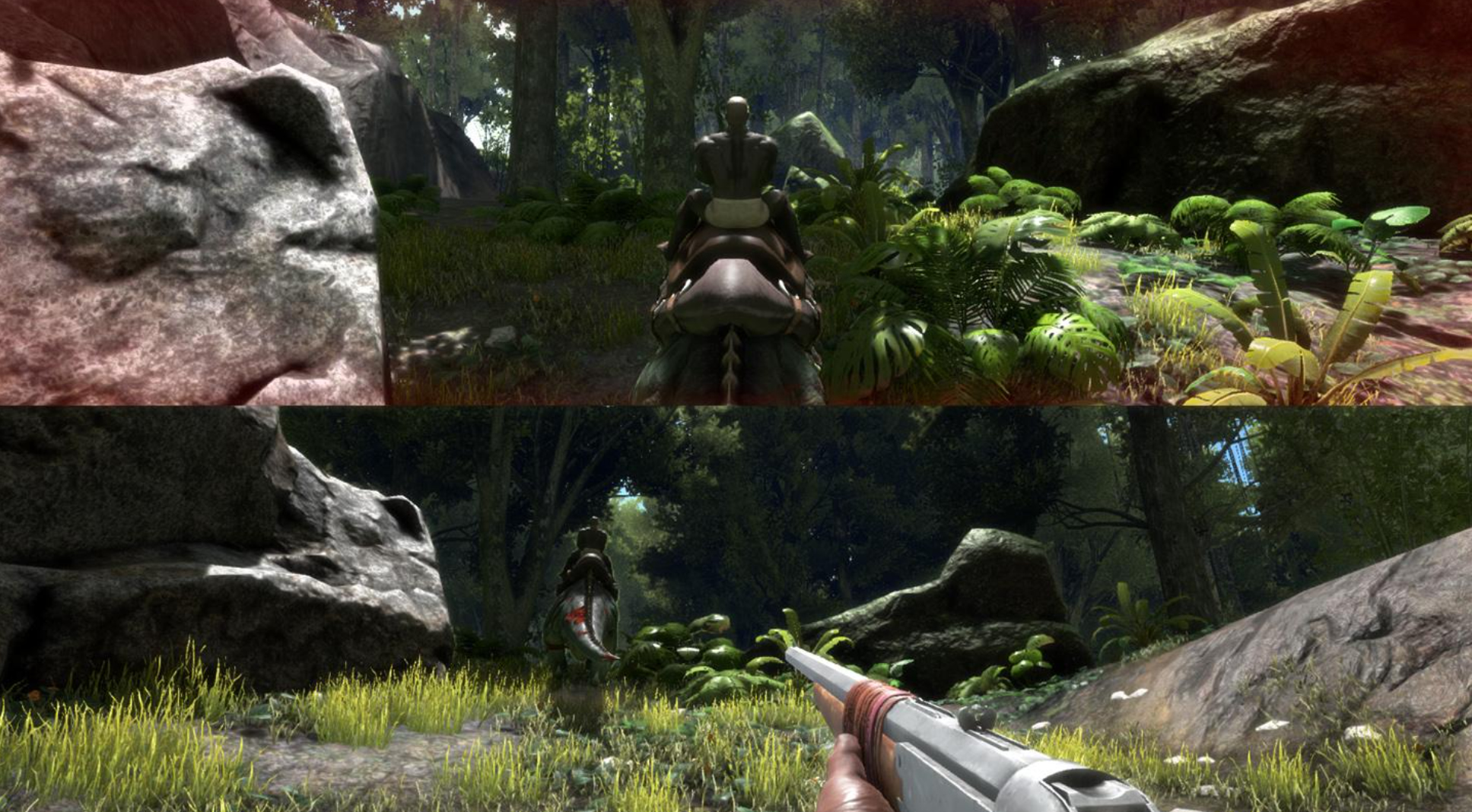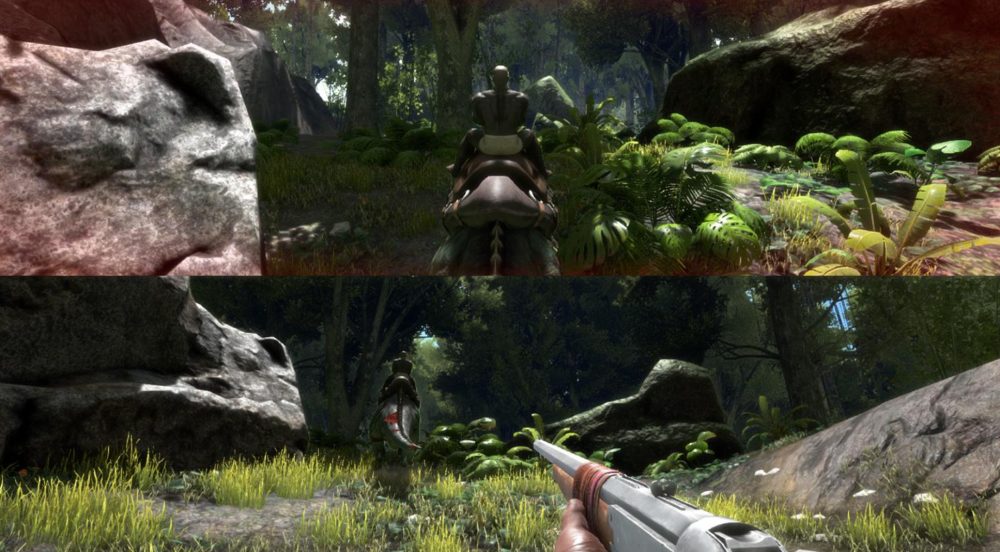 When players move away from the host, the game world has to be downloaded and simulated on the host's computer for all connected players, which can overload its resources. If players move too far away, they may experience serious delays and problems in the gameplay.
Dependence on the presence of the host:
As we mentioned above, if the player host disconnects or quits the game, the server goes offline, which causes all players to disconnect. This limitation can be inconvenient if players want to continue the game while the host player is unavailable.
Now you have extensive knowledge on the issue of non-dedicated ARK servers. We wish you an interesting game. Don't hesitate to contact us if you want to create your own big and wonderful server! Play together with GODLIKE.