How to change your Rust Server Map
Last modified on 18 May 2023 in
RUST
How to change Rust Server Map
In the guide you will find instructions on how to change the map on your Rust server hosting, as well as suggestions on which map might be best for your server.
We recommend changing the map after each wipe to keep the server fresh for players, as playing the same map repeatedly can be a bit boring.
Map Size
Let's start by discussing map size. Using a small map on a fully populated Rust server can cause lags and even crashes. On the other hand, making your map too big may result in players never interacting with one another and eventually leaving your server due to boredom.
We recommend these map sizes:
2500 - small private server
3000 - for 50-150 players
3500 - for 150-300 players
4000+ for 300+ players
Please be advised that maps smaller than 3500 will not include the popular Launch Site monument. This could potentially deter some players from joining your server.
Rust Map Gallery
You have two options for obtaining a map for your Rust server. You can either let the server generate a random map of the size you specify, or you can browse the Rust Map Gallery and select a pre-generated map that suits your preferences.
The gallery also has biome and monument filters to exclude any maps you don't prefer. Once you have selected a map of your choice, simply copy its map seed.
Changing the Map
To change the map on your Rust server, go to the server control panel, turn on Pro Mode and in the Startup Settings adjust the values for "World Size" and "World Seed".
Afterward, restart your server. Please keep in mind that generating the new map may take some time.
How to Add a Custom Map to Your Rust Server
If you want to use custom maps on your Rust server, you'll need to use the RustEdit Oxide extension.
This article assumes you already have Oxide installed.
Download the RustEdit Oxide extension, located here. The file you downloaded should be called Oxide.Ext.RustEdit.dll.
On your control panel, navigate to the File Manager
Upload Oxide.Ext.RustEdit.dllto the /RustDedicated_Data/Managed/ folder.
After the extension has finished uploading, navigate to the /server/my_server_identity/cfg/ folder and edit the server.cfg file. If it doesn't exist, create it.
At the bottom of your server.cfg, add a new line and add the text levelurl "(url)", replacing the (url) with a direct download link to your custom map file. An example configuration has been provided below:
server.description "Welcome to my Rust server!"
server.url "https://discord.gg/"
levelurl "https://www.dropbox.com/"

You can use a service like Dropbox to upload your map file and generate a direct link. Simply upload the file to Dropbox, then create a share link by clicking the "Share" button followed by "Create Link". Paste that generated link into your server.cfg, replacing the ?dl=0 with ?dl=1 as shown in the example.
Save the changes you've made to the server.cfgfile, then restart your server. Your server should now load with the custom map that you added.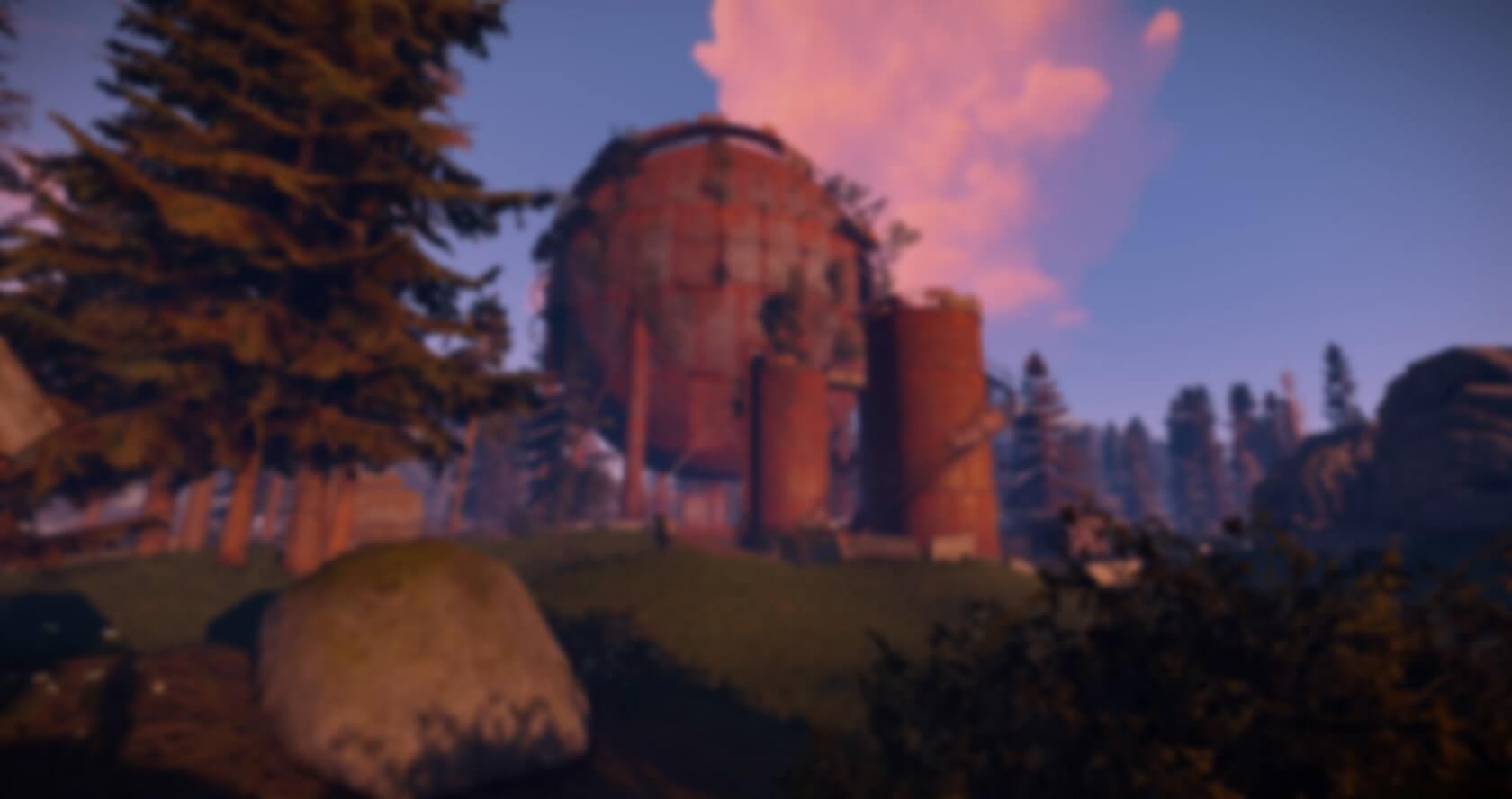 Rent Rust servers
Premium RUST Server Hosting
Test 7 days