How to add mods to Space Engineers server?
You may create your own world in the amazing sandbox game Space Engineers. Adding modifications to your Space Engineers server is one of the finest ways to increase your gaming experience. We'll walk you through the straightforward procedure of adding modifications to the Space Engineers server in this tutorial so you may personalize your gameplay experience and open up new opportunities.
Why Add Mods to Your Space Engineers Server?
Mods are user-created modifications that can introduce new ships, tools, blocks, and gameplay features to Space Engineers. They give the game a special, individual touch that enlarges its thrilling possibilities. Adding modifications to your Space Engineers server may completely transform the experience, whether you're searching for fresh challenges, improved visuals, or simply some creative freedom.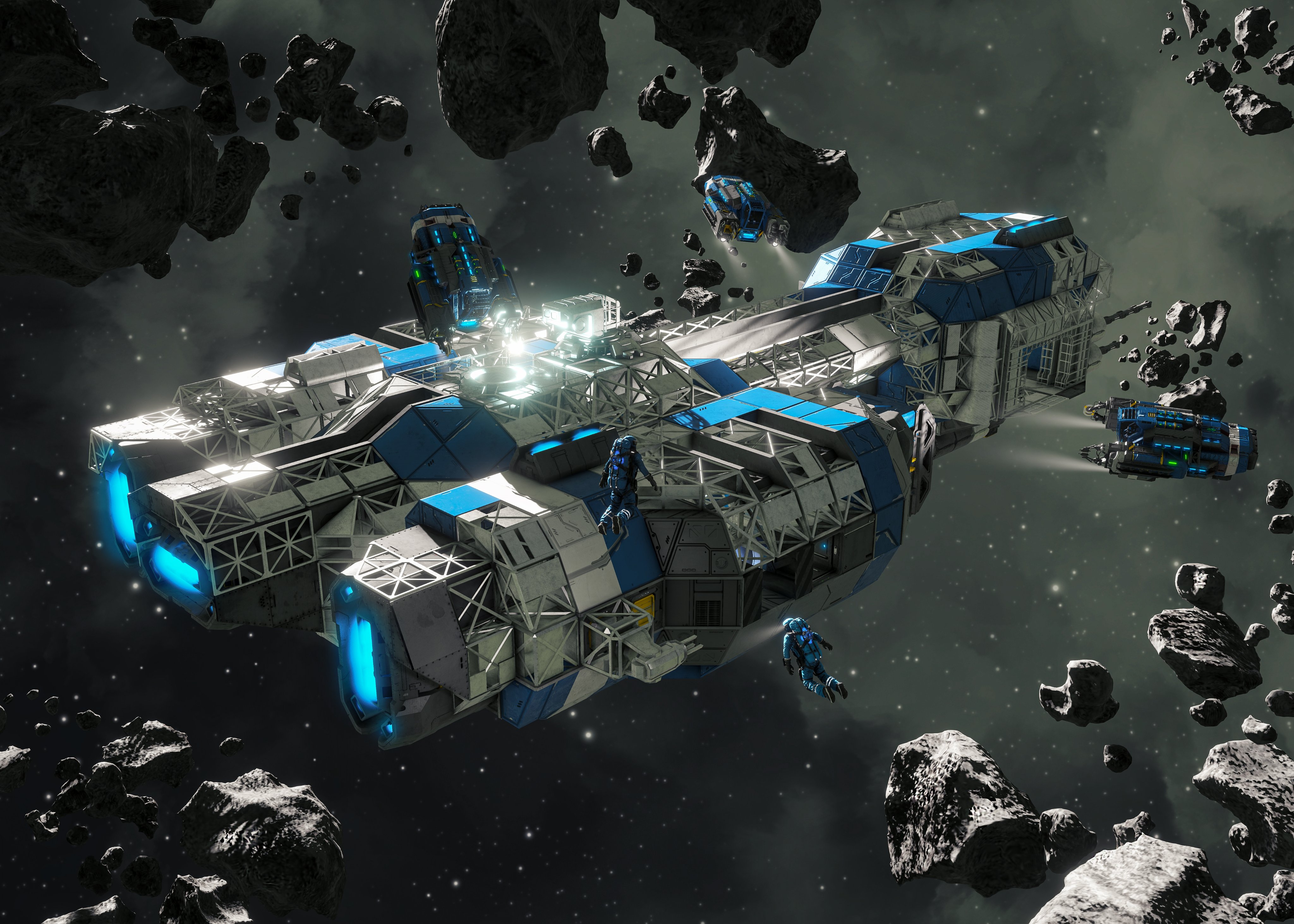 Step 1: Find Your Mods
Before you can add mods to your Space Engineers server, you need to find the mods you want to install. There are several online platforms and communities where mod creators share their work. One of the most well-liked places to get Space Engineers modifications is the Steam Workshop. Select the mods that attract your attention from the large library of choices there.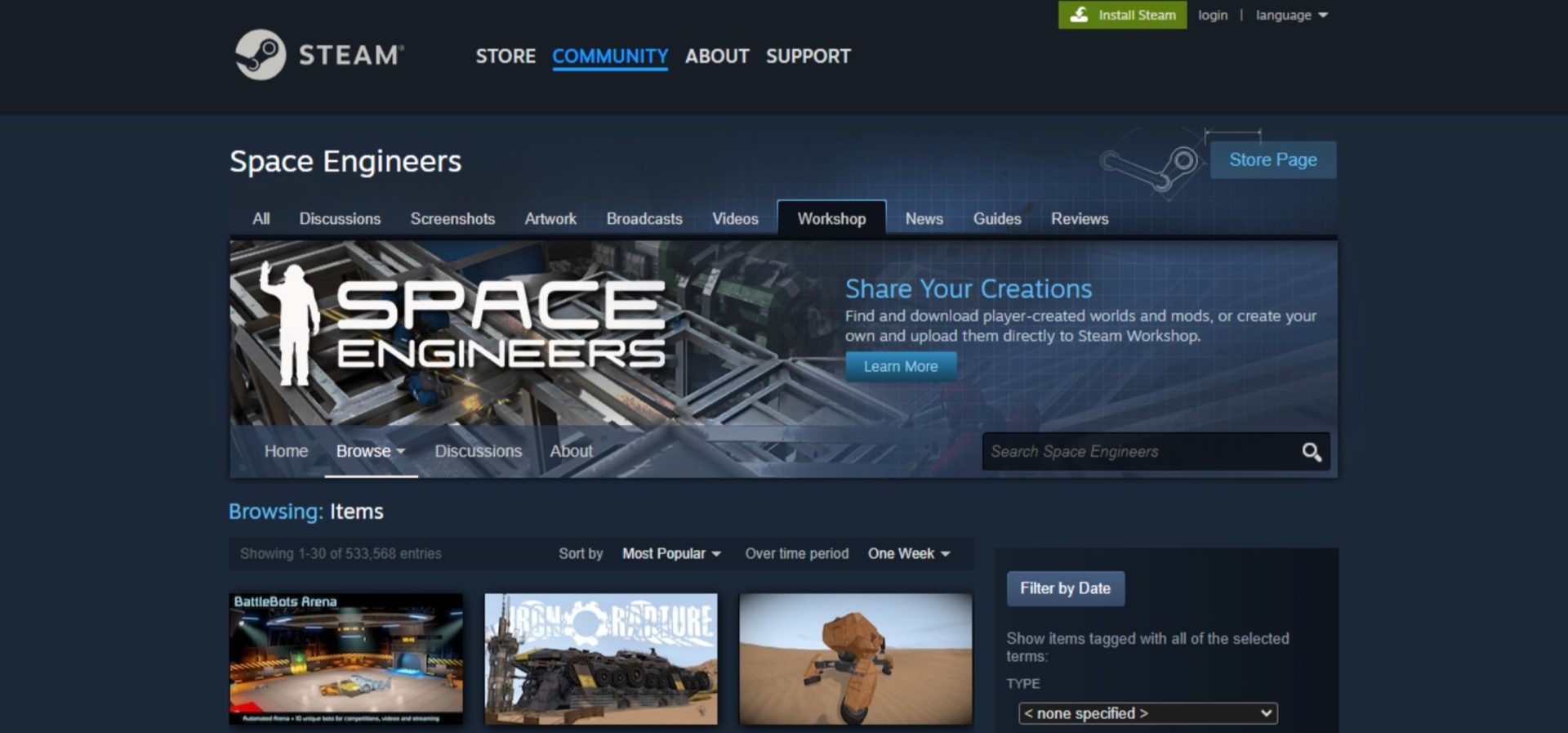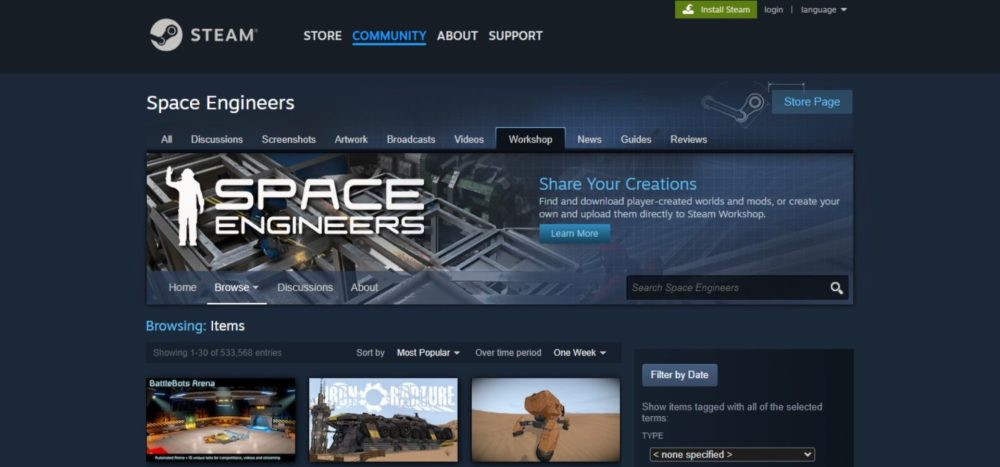 Step 2: Subscribe to Mods
It's time to subscribe to the mods you desire after you've found them. Click the "Subscribe" button on each mod's Steam Workshop page. The modifications for your Space Engineers game will immediately download and be installed when you take this step.
Step 3: Enable Mods on Your Server
Now that you have subscribed to your desired mods, it's time to enable them on your Space Engineers server. Follow these steps:
Log in to your server's control panel.
Locate the "Mods" section or a similar option.
A list of the mods you have subscribed to should appear. Select the checkboxes next to the names of the ones you wish to utilize.
Step 4: Adjust Load Order (If Necessary)
In some circumstances, modifications may clash, resulting in problems in your game. You can change the sequence in which your modifications are loaded to prevent this. The majority of server management panels let you drag and drop modifications to reorder how they load. To guarantee that they load first, put the most important modifications at the top.
Step 5: Restart Your Server
After enabling or adjusting your mods, it's essential to restart your Space Engineers server. This step ensures that the changes take effect and that the mods are correctly loaded.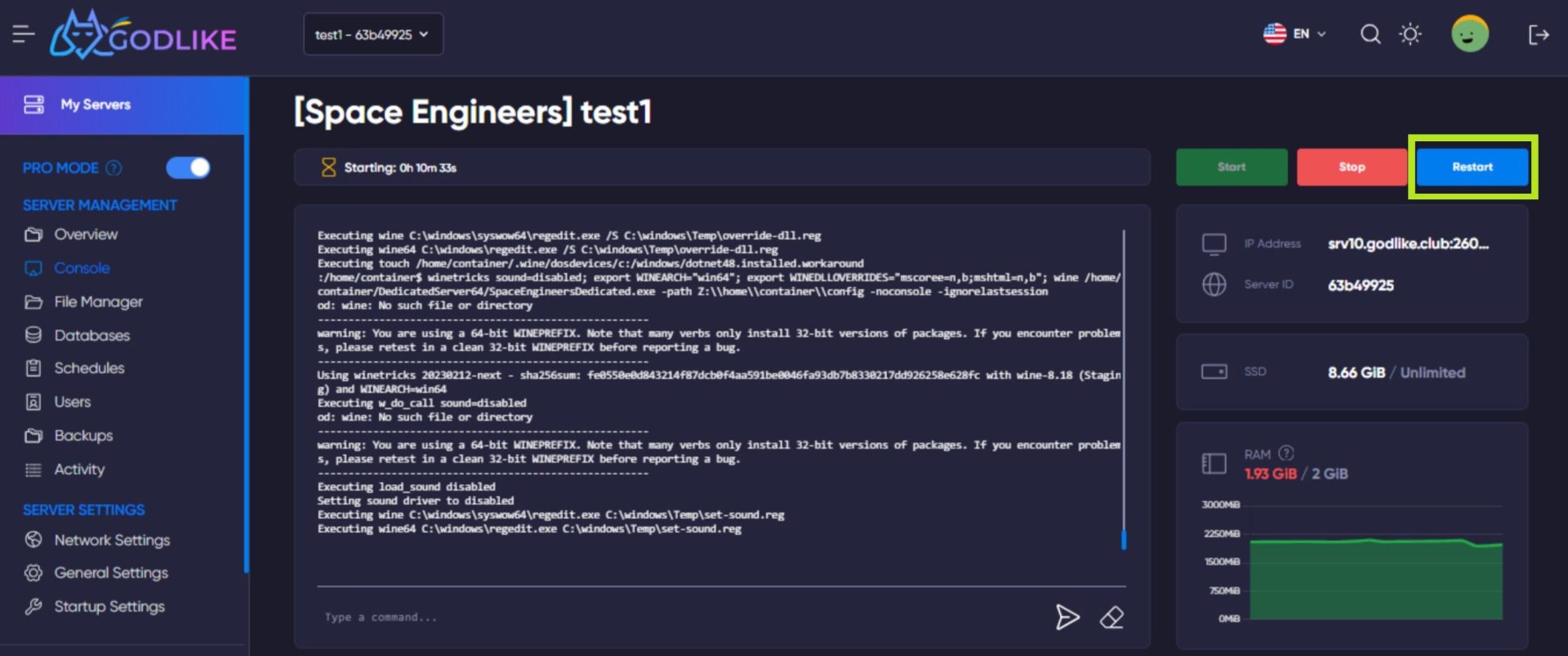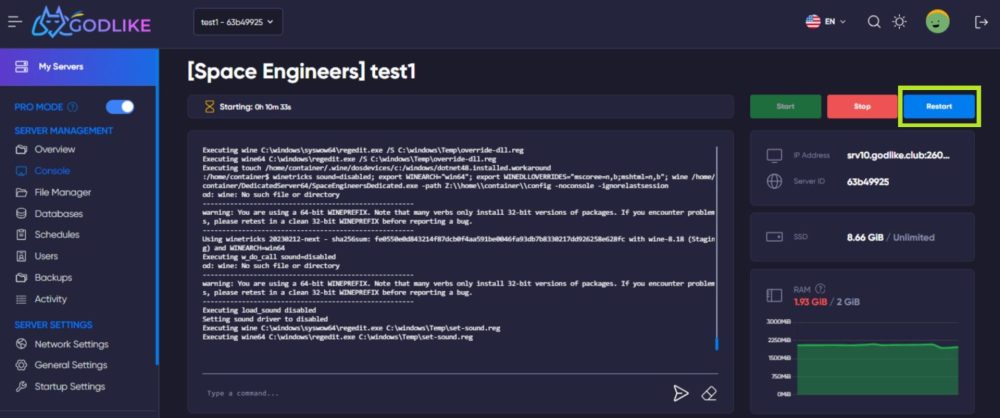 Step 6: Enjoy Your Modded Space Engineers Server
Congratulations! You've successfully added mods to your Space Engineers server. Now, you can enjoy a customized gaming experience with your friends, exploring the new possibilities and challenges that the mods bring.
Step 7: Keep Your Mods Updated
To ensure a smooth gameplay experience, remember to keep your mods updated. Updates are routinely released by modders to correct flaws and provide fresh material. Watch the Steam Workshop for any changes to the modifications you've subscribed to, and be sure to routinely install them to your server.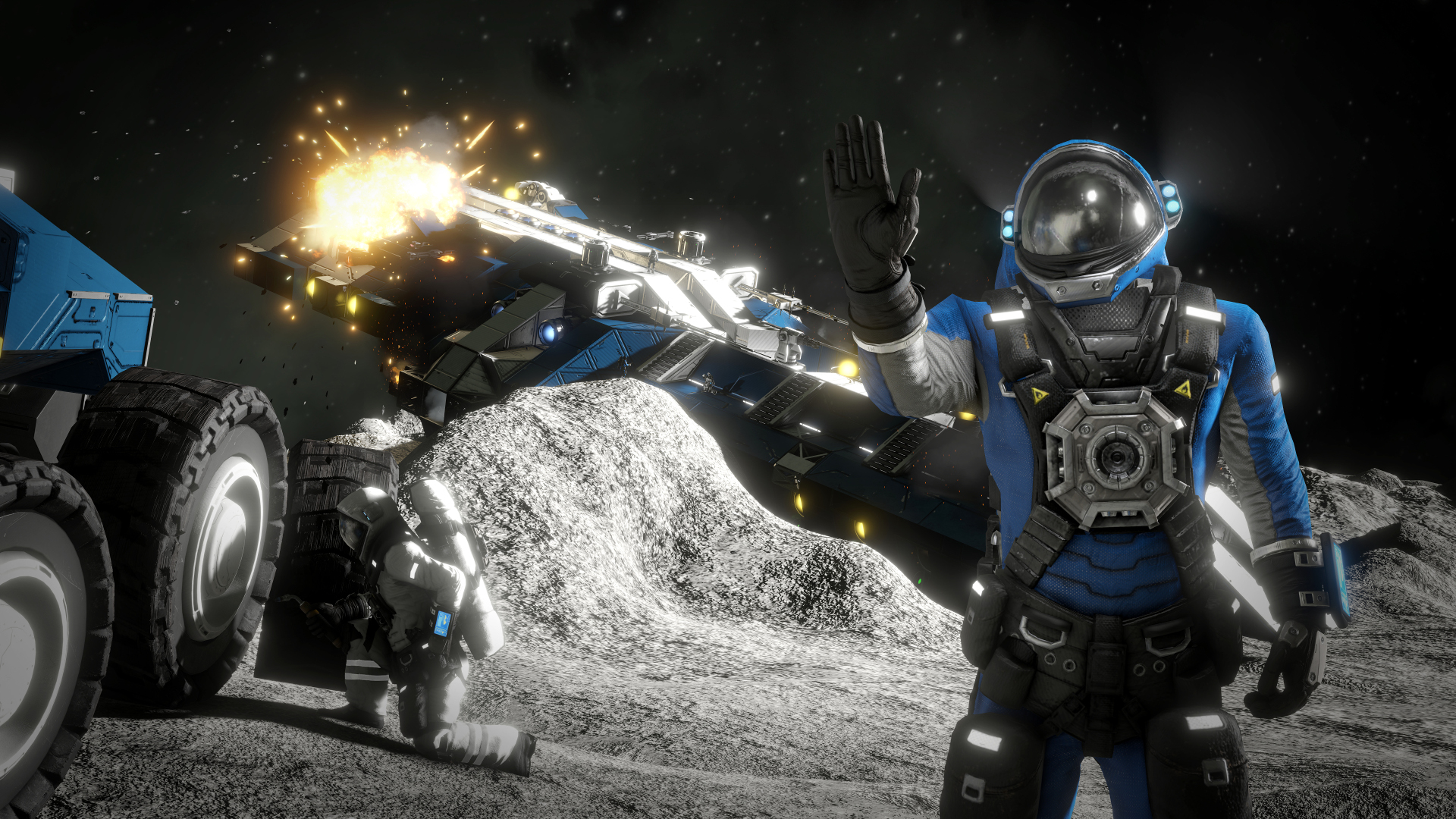 Finally, enhancing your Space Engineers server with modifications is a great method to improve your gameplay quality. You may discover additional material, improve the aesthetics, and personalize the game to your tastes. You may quickly add modifications to your Space Engineers server by following these easy instructions, and then set off on thrilling new adventures in your own cosmos. What are you still holding out for? Start adding mods to your Space Engineers server today and unlock a world of possibilities!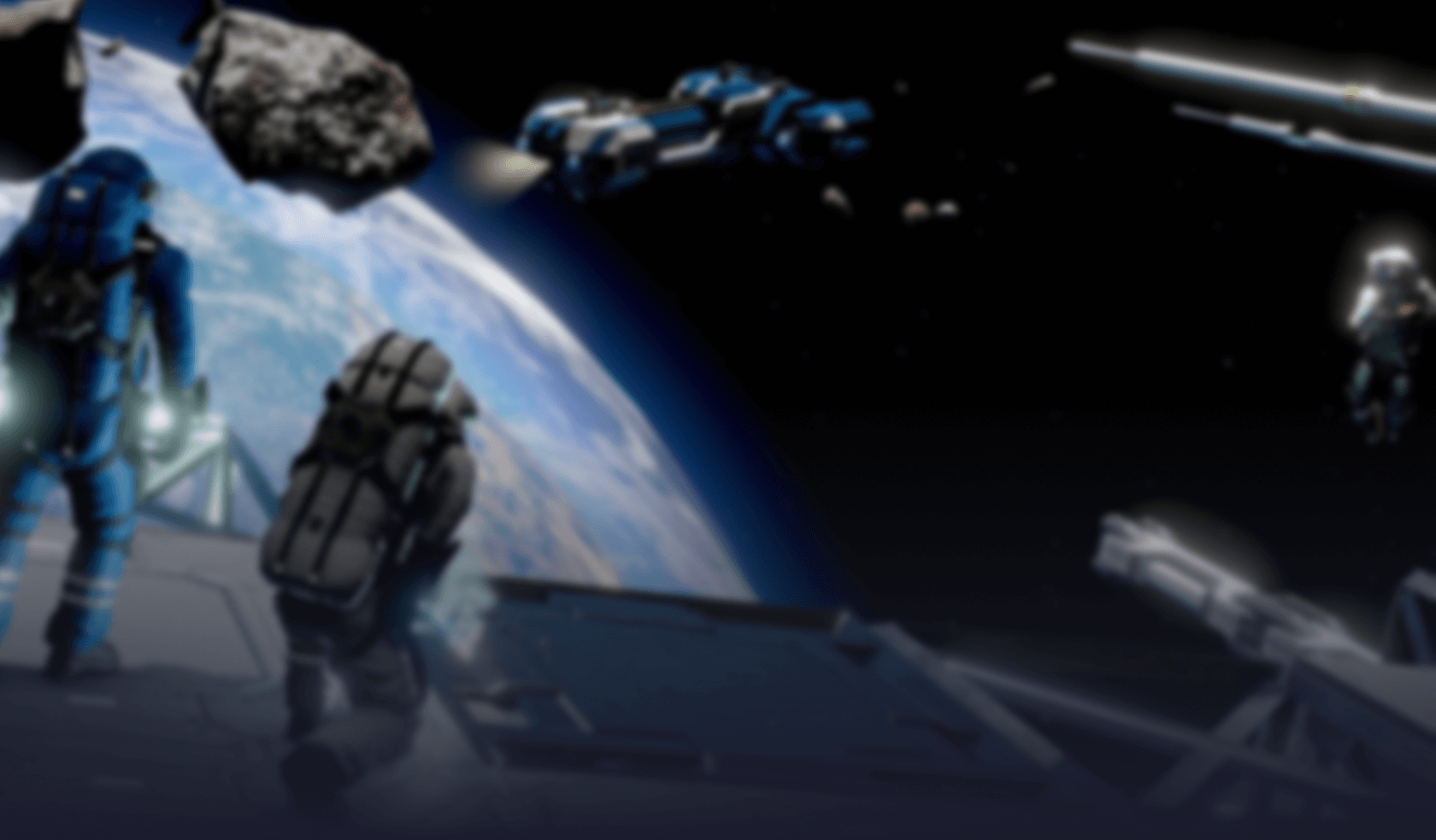 Rent Space Engineers servers
Premium Space Engineers Server Hosting
Test 7 days