How to change Conan Exiles server settings?
How to change Conan Exiles server settings?
Conan Exiles is a sandbox with survival elements set in the cult universe of Conan the Barbarian. Players need to build housing, extract resources, and hunt animals in order to improve their character's skills and create equipment for usage. One of the main goals of the game is to kill bosses. It might be too much for solo players, so it is in multiplayer that the game reveals itself to the fullest.
Thanks to flexible settings for the speed of progress and the amount of certain resources, as well as the complexity of battles, each player can choose a comfortable game mode on their server and create the perfect balance for their play style. In this article, we will show you how to change the settings of your server in Conan Exiles. After this, you will be able to control your world as you wish.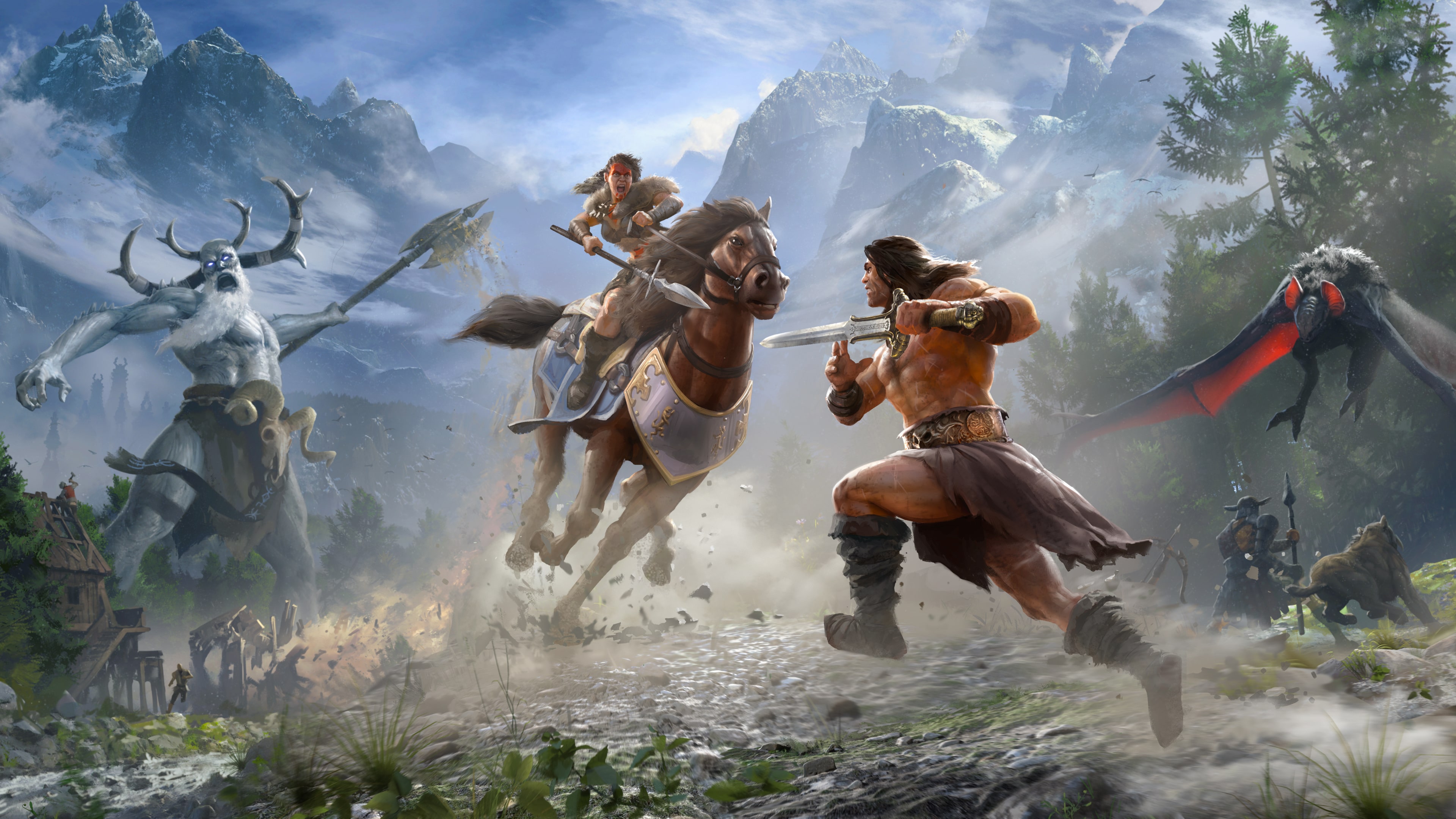 How do I open the in-game server settings?
To begin with, call up the menu by pressing the "ESC"  key, then select "Settings" and go to the settings menu.

Select the "SERVER SETTINGS" tab (1), if you specified an ADMIN PASSWORD when creating the server, enter it in the appropriate line (2), then click "Make Me Admin" (3). If you have specified the correct password (if you have set one), you will see the message "ADMIN RIGHTS GRANTED" on the right side of the screen(4).
After that, the tabs with server settings will become available, switching between which you can adjust the difficulty of battles, the number of resources, etc.

In addition, two administrator tools will be available in the ESC menu - the administrator panel (1) and creative mode (2).

How to configure the server through the ServerSettings.ini file?
In addition to the in-game server settings, it is also possible to configure certain server parameters through a file located in your server folder, or in the case of playing in cooperative mode, in the \steam\steamapps\common\Conan Exiles\ConanSandbox\Saved\Config\WindowsNoEditor path.
In this file (1), the configuration is done by changing the values of variables. For example, select the line PvPEnabled=, which is responsible for the PvP mode, if the variable is true, this mode will be enabled, if it is false, it will be disabled (2).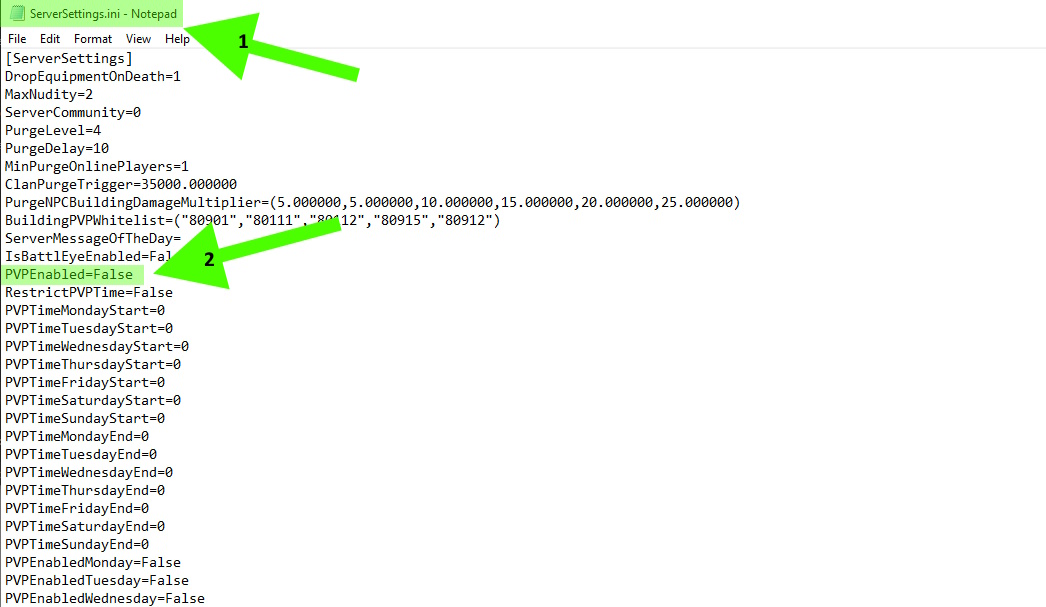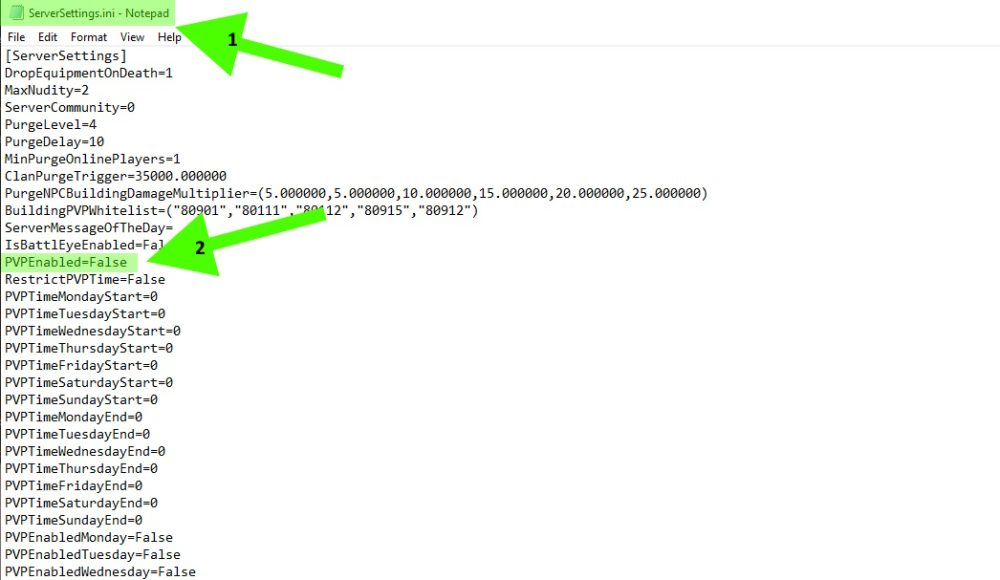 On the official website, you can download the server, as well as read the installation and initial setup instructions.
Now you know how to set up your Conan Exiles server! Besides that, you can always use our hosting services, which come with favorable tariffs and high server capacity. Together with Godlike, managing your server will be easy, and our support will help you to solve all your questions which might appear.