How to host a Space Engineers server?
If you're an ardent Space Engineers enthusiast eager to take your gaming experience to new heights, hosting a Space Engineers server is the perfect way to amplify your adventures. With the comprehensive services offered by Godlike.host, the process of hosting a Space Engineers server has become more streamlined and accessible than ever. Let's explore the steps to successfully host a Space Engineers server using godlike.host.
Step 1: Select the Ideal Hosting Plan
To kick-start your journey into the exciting world of Space Engineers, the first step is to visit Godlike.host's platform and peruse their diverse range of hosting plans tailored for Space Engineers. Choose a plan that suits your requirements, taking into account the number of players you intend to host and the specific features you wish to incorporate into your gaming environment.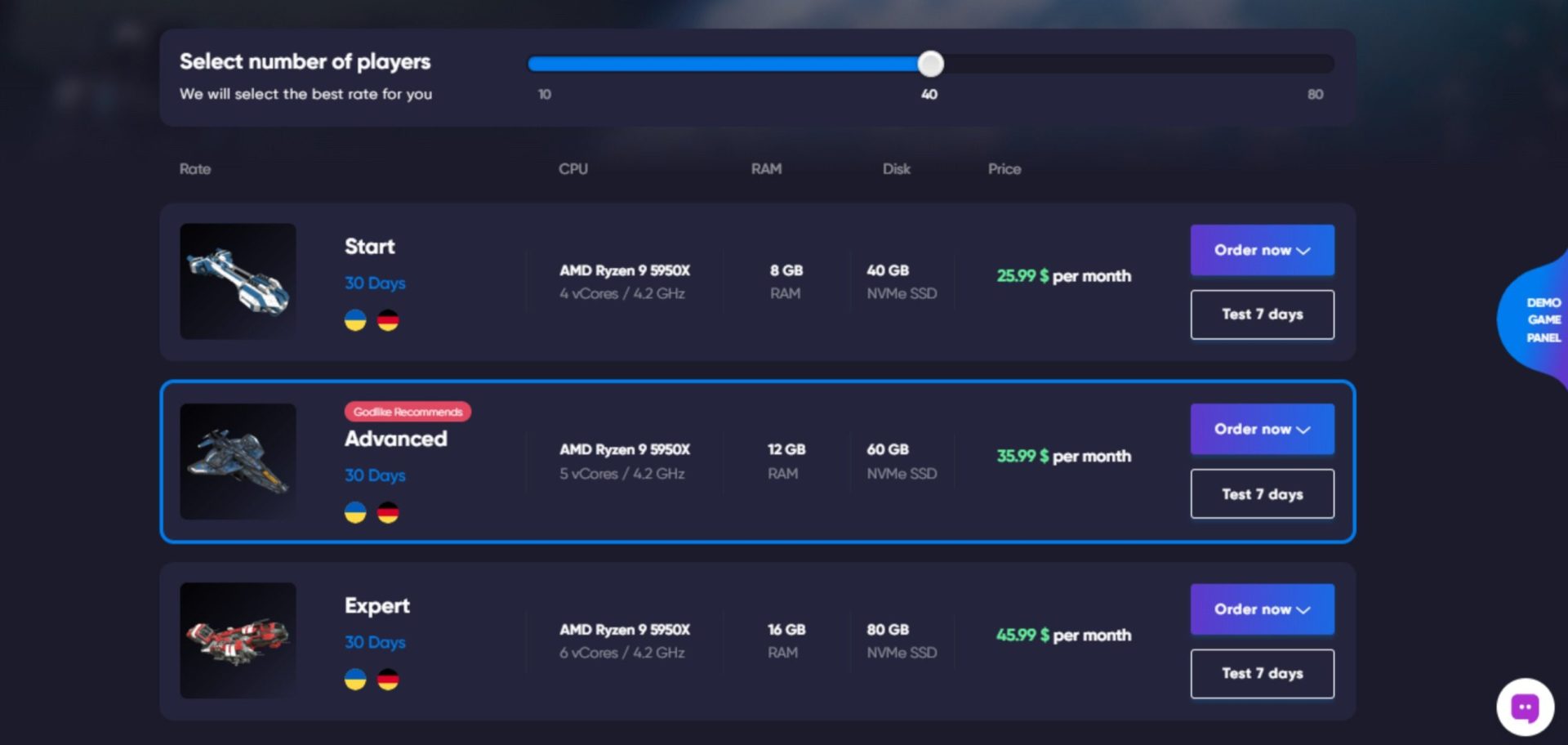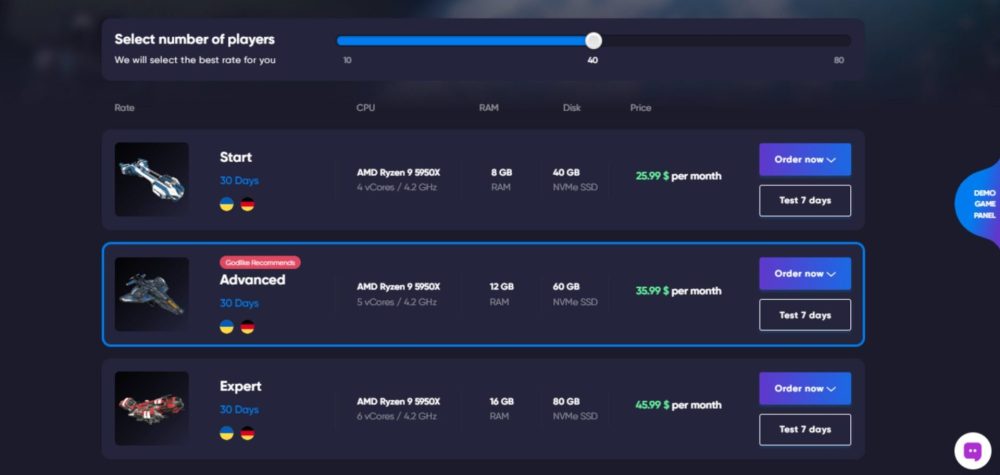 Step 2: Customize Your Server Specifications
Godlike.host empowers you to personalize your Space Engineers server, ensuring that it aligns perfectly with your gaming preferences. Tailor the server settings to your liking, whether it involves adjusting gameplay mechanics, enabling specific mods, or implementing custom configurations. This customization aspect allows you to create a unique and immersive gaming experience for you and your fellow players.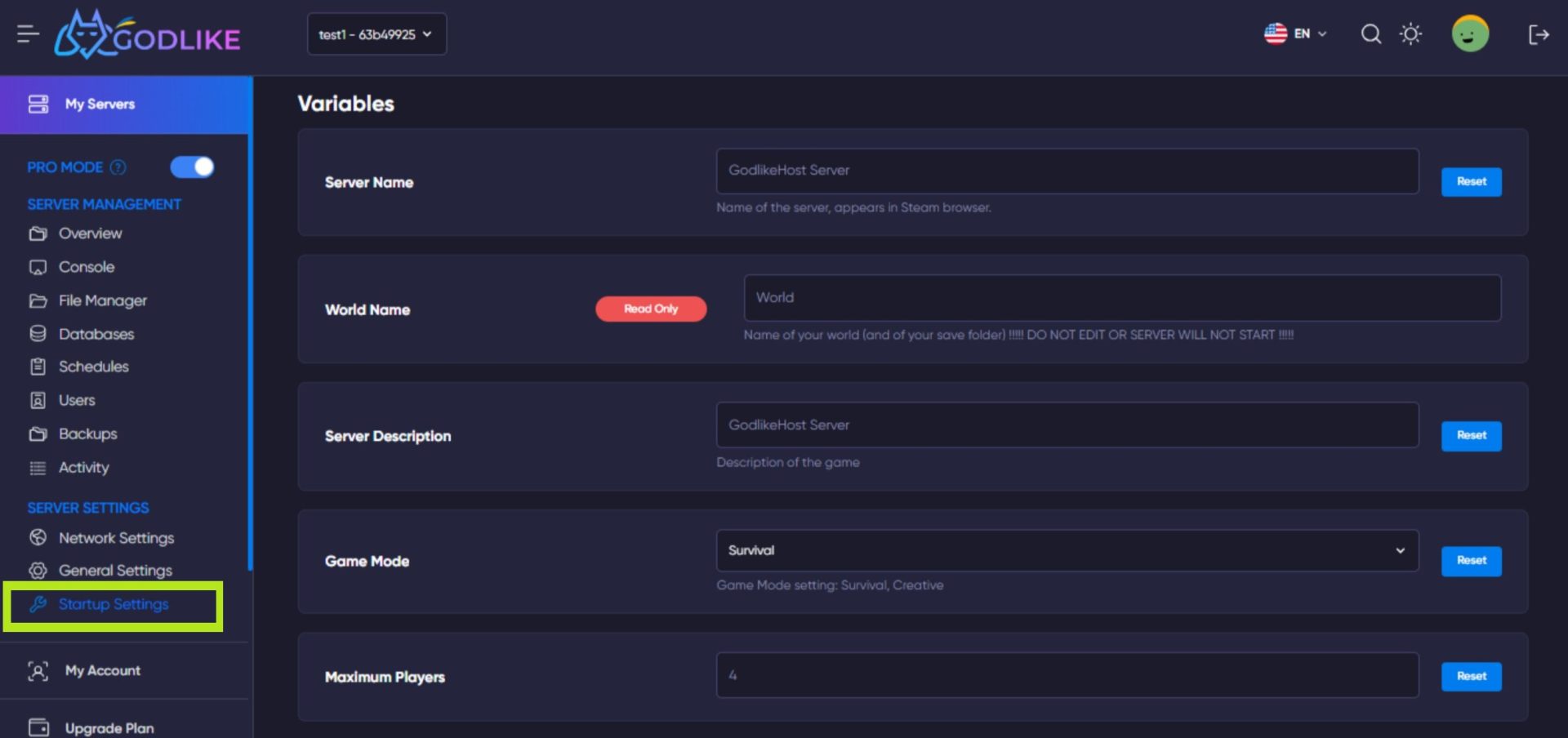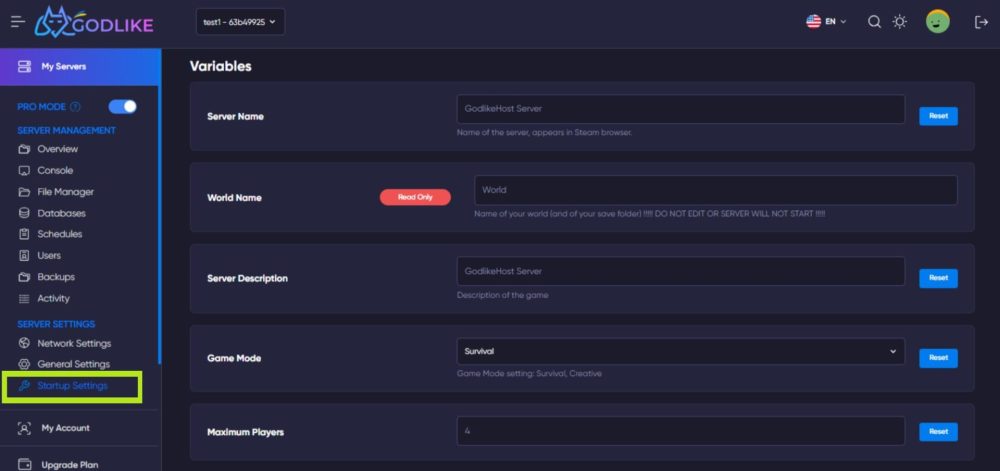 Step 3: Initiate the Hosting Process
With its user-friendly interface, Godlike.host simplifies the server hosting process, catering to both seasoned gamers and novices alike. Follow the straightforward instructions provided on the platform to initiate the hosting of your Space Engineers server. Benefit from the robust infrastructure provided by Godlike.host, ensuring a stable and lag-free gaming experience for all participants.
Step 4: Welcome Players to Your Hosted Space Engineers Server
As your hosted Space Engineers server becomes operational, it's time to invite players to join in the excitement. Share the server details and let your friends or fellow gamers seamlessly connect to your personalized gaming environment. With Godlike.host's reliable hosting services, you can rest assured that your server remains accessible and stable, fostering an engaging and uninterrupted gaming experience for all participants.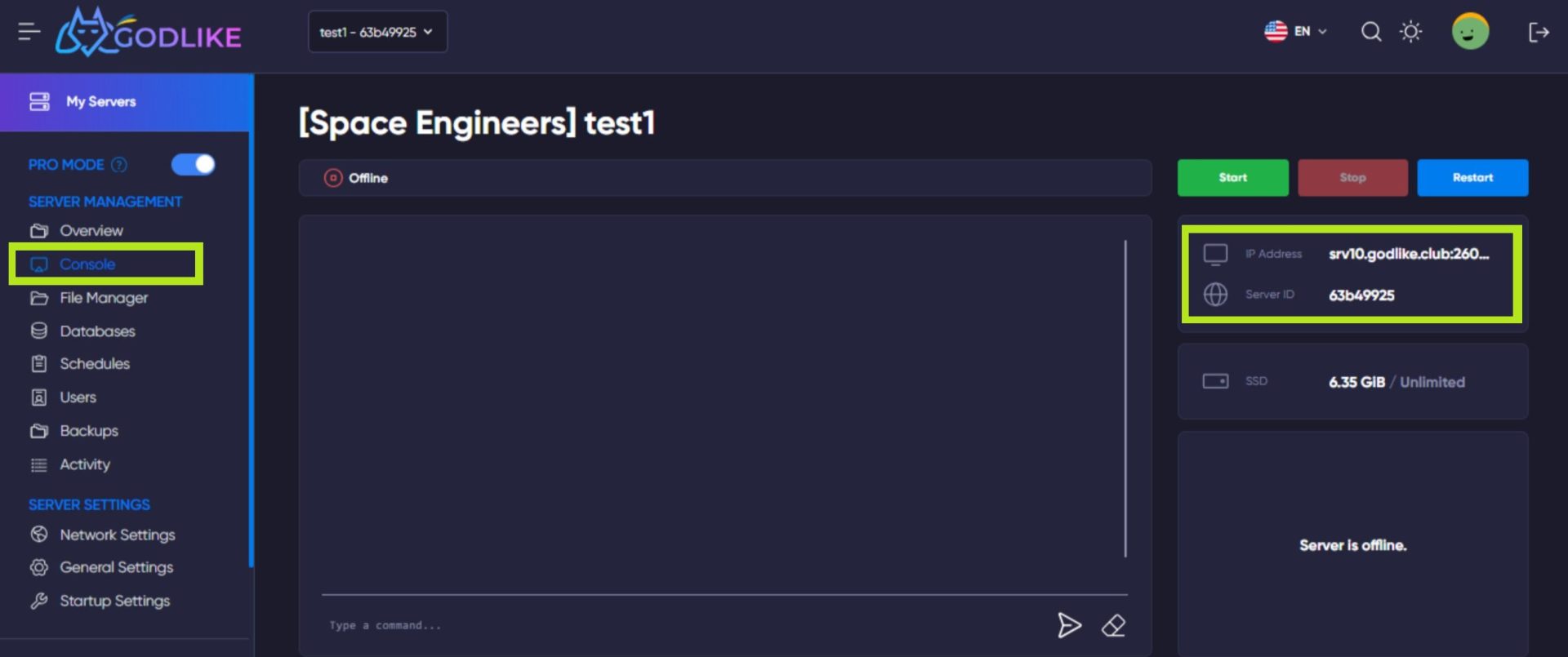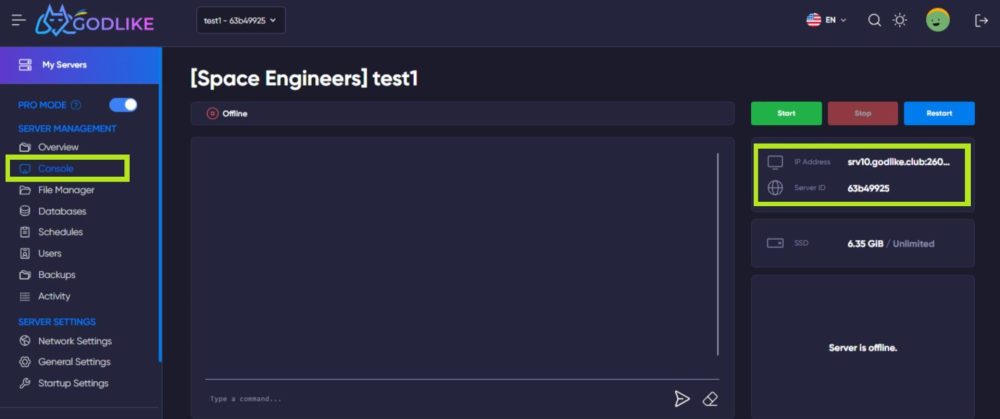 Step 5: Embark on an Epic Space Engineers Journey
With your Space Engineers server successfully hosted through Godlike.host, you and your fellow players can now delve into the expansive universe of Space Engineers, undertaking thrilling missions, building intricate structures, and engaging in exhilarating battles. Enjoy the seamless gaming experience facilitated by Godlike.host, allowing you to immerse yourself in the wonders of Space Engineers without any technical hindrances.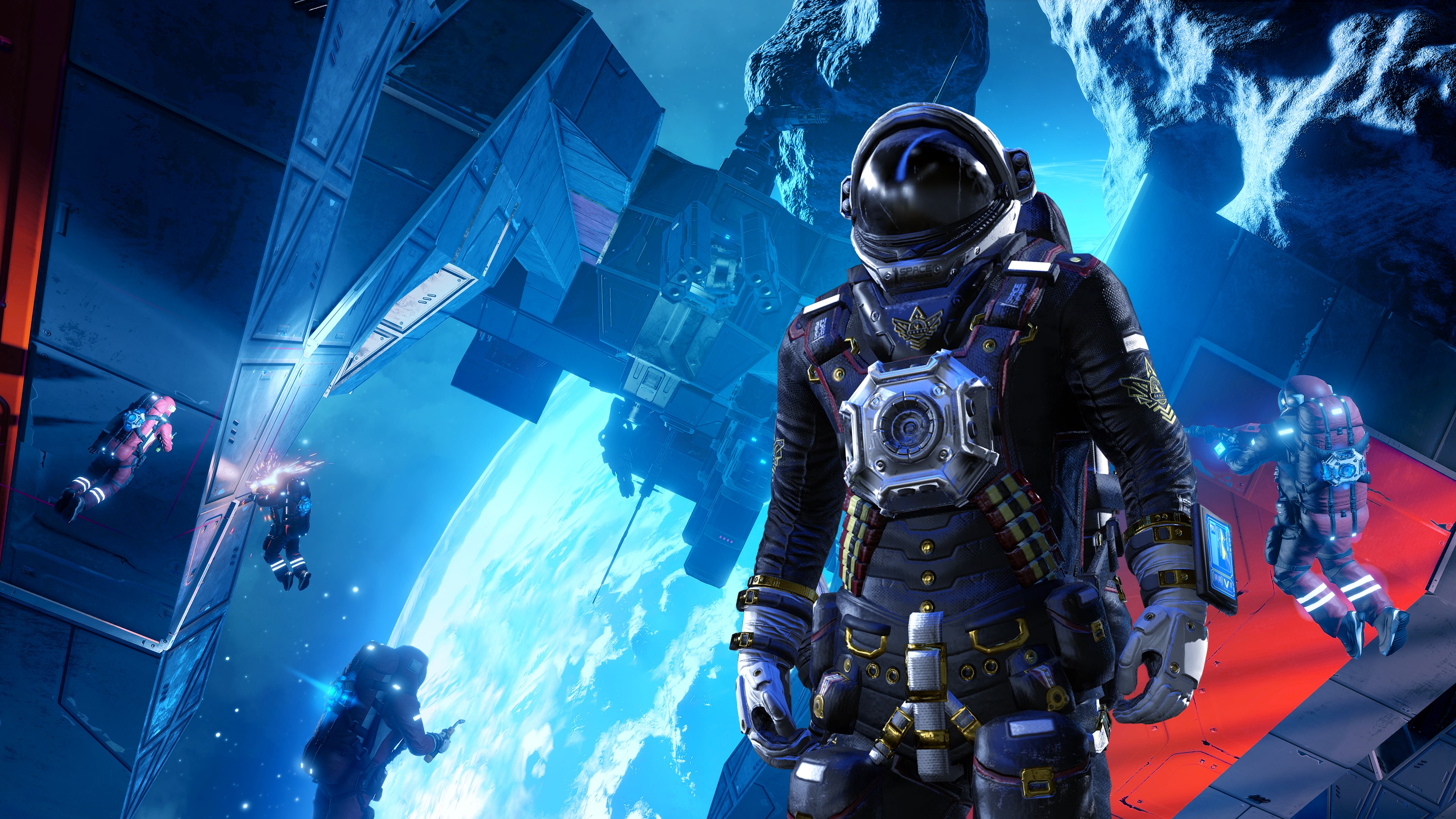 Godlike.host serves as the ultimate platform for hosting a Space Engineers server, offering a seamless and user-friendly experience for gamers of all levels. With its customizable features, reliable infrastructure, and dedicated support, Godlike.host enables you to create a captivating and immersive gaming environment for you and your fellow players. Begin hosting your Space Engineers server with Godlike.host today and unlock a whole new dimension of gaming adventures.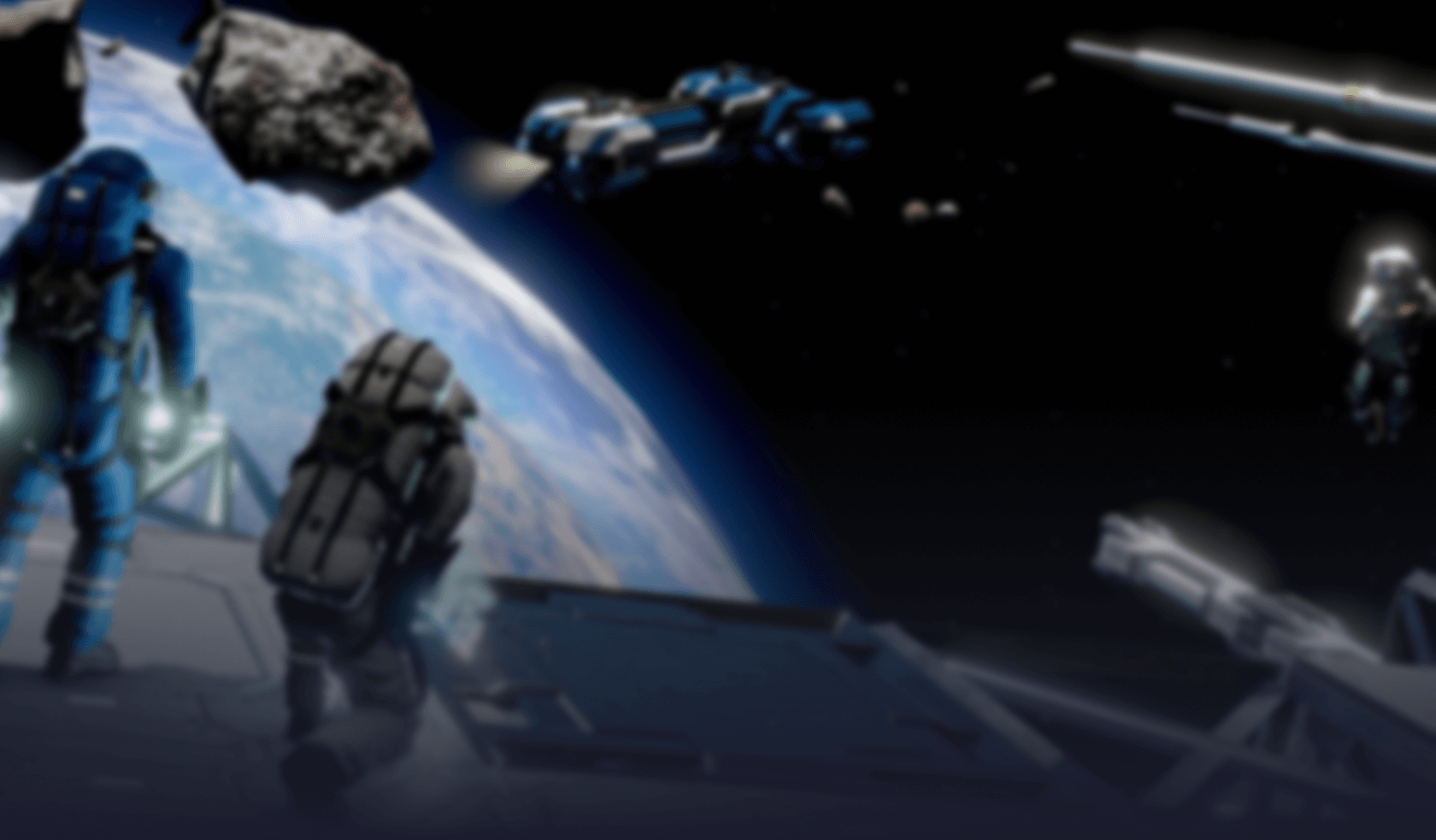 Rent Space Engineers servers
Premium Space Engineers Server Hosting
Test 7 days