How to host a V Rising server?
Last modified on 29 September 2023 in
V Rising
When played with others, the thrilling open-world vampire game V Rising provides an immersive experience that is much more exciting. You've come to the correct site if you've ever wondered how to run a V Rising server and invite your friends to experience the sinister and paranormal world of vampires with you. In this manual, we'll show you how to set up and host a V Rising server using Godlike.host, a reputable service that makes server hosting simple.
Create Your Godlike.host Account
To embark on your journey of hosting a V Rising server, the first step is to create an account on Godlike.host. It's a straightforward process and will enable you to access a wide range of features for managing your V Rising server.
Navigate to the V Rising Server Setup
Once you've successfully signed up and logged into your Godlike.host account, you'll find an intuitive interface that makes setting up your V Rising server a breeze. Click on the "V Rising Server Setup" option to get started.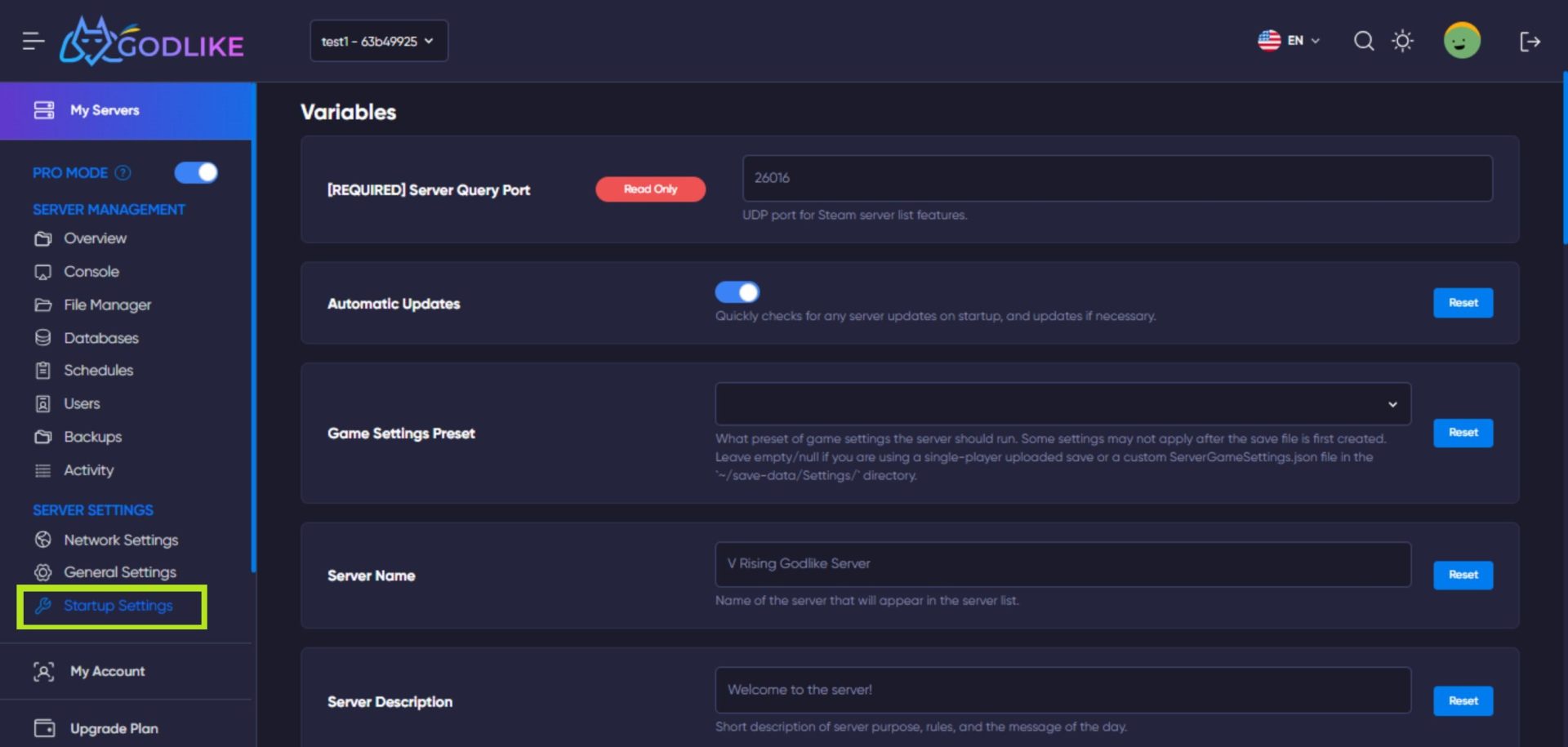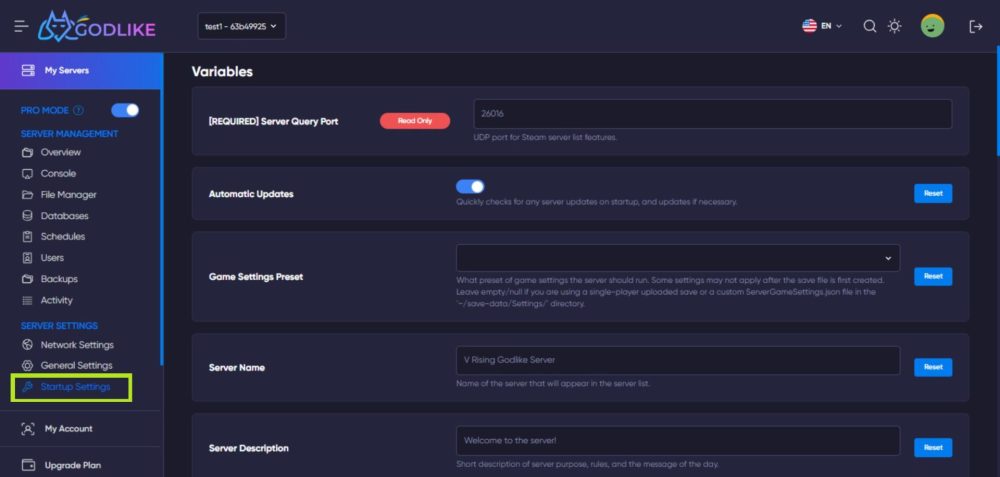 Customize Your V Rising Server
Now comes the fun part – customizing your V Rising server to match your preferences. Godlike.host offers a range of options, allowing you to fine-tune your gaming experience. You can choose server locations, set player slots, and specify the game mode. Remember to select "co-op" as the game mode to ensure you can enjoy V Rising with friends.
Confirm and Start Your V Rising Server
With your server settings tailored to your liking, it's time to hit the "Confirm" button and watch your V Rising server come to life. Godlike.host takes care of all the technical details, ensuring a smooth and reliable hosting experience.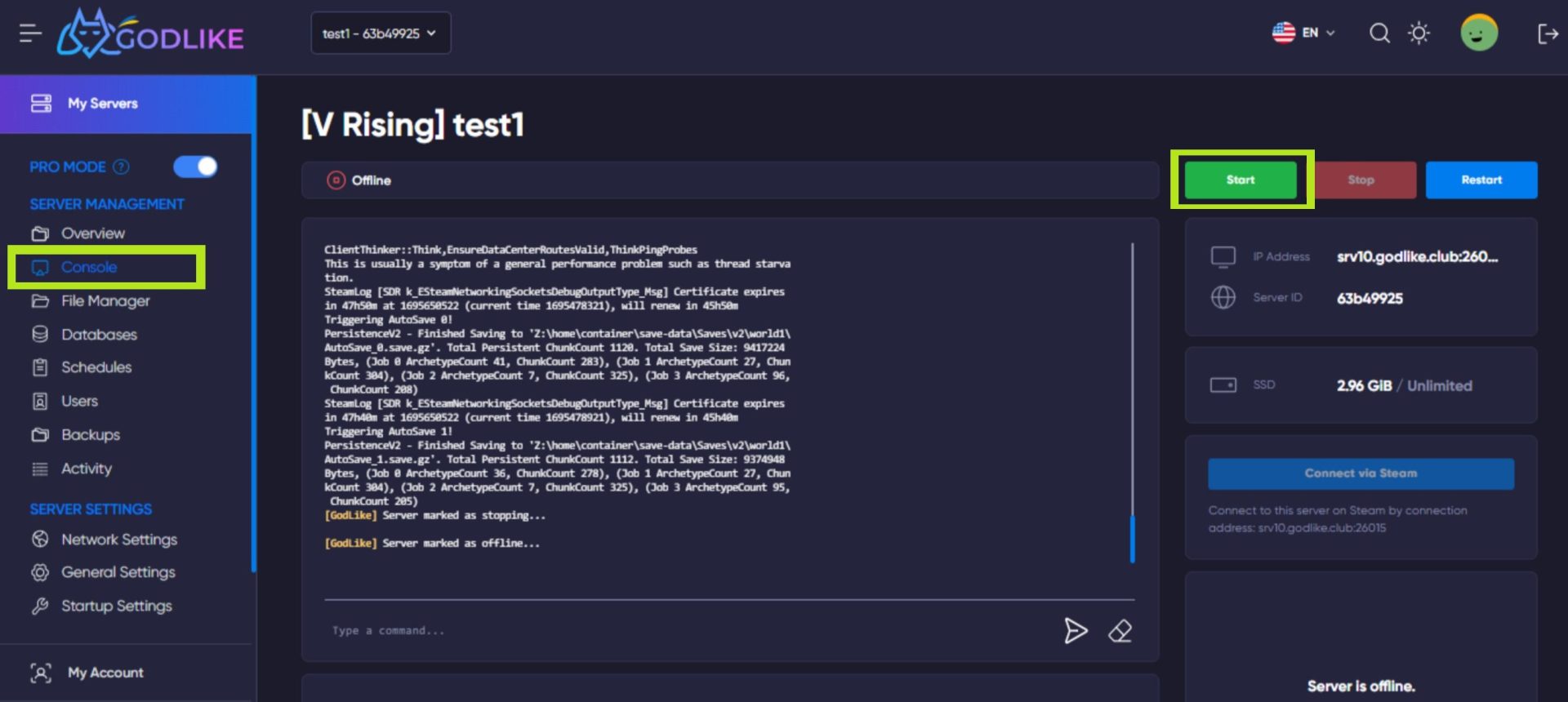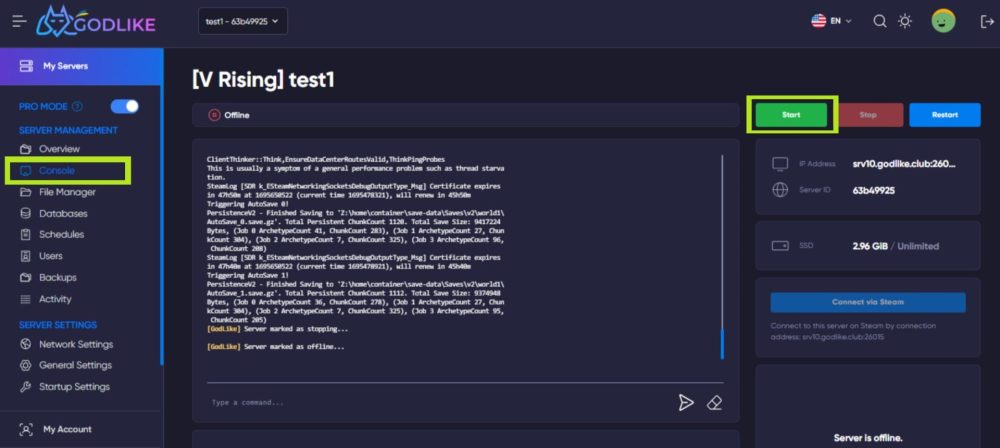 Invite Friends to Your V Rising Adventure
Now that your V Rising server is up and running, it's time to share the excitement with your friends. Use the built-in invitation system on Godlike.host to send your buddies an invitation link directly. You can also set a password for your server if you want to keep it private.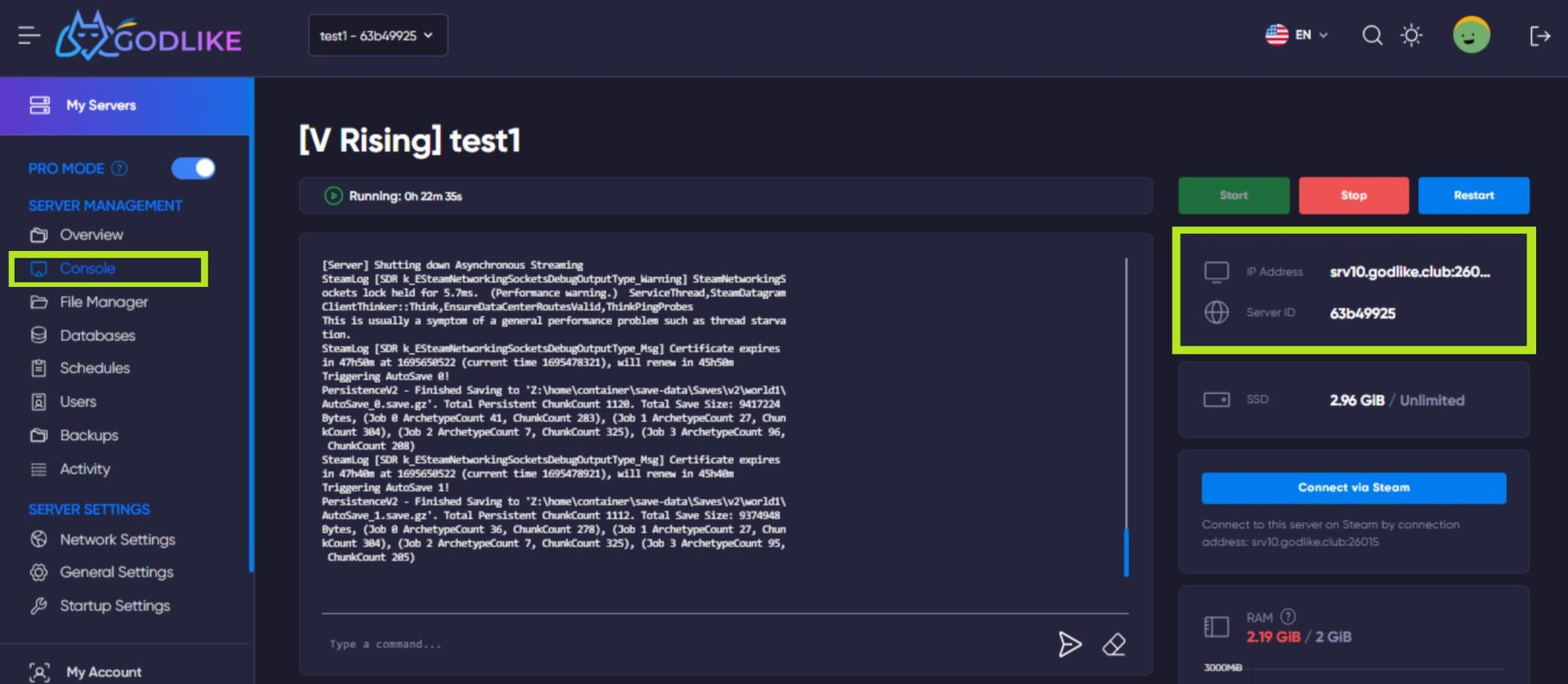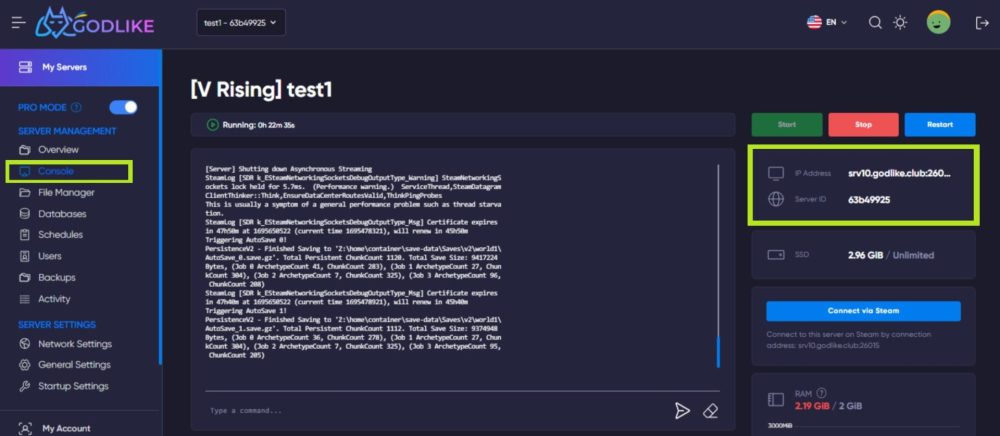 Dive into V Rising
Gather your friends, launch V Rising, and start your vampire adventure together. Explore the mysterious world, complete quests, engage in epic battles, and strengthen your vampire clan as a united front. Hosting a V Rising server through Godlike.host ensures a seamless and enjoyable co-op experience.
Hosting a V Rising server is a fantastic way to immerse yourself in the captivating world of vampires with your friends. Thanks to Godlike.host, the process has never been easier. Sign up, customize your server, invite your friends, and embark on an unforgettable journey through V Rising. With Godlike.host, you can host a V Rising server effortlessly and share the thrill of this remarkable game with your gaming companions. Start your vampire adventure today!