How to host multiplayer in Project Zomboid?
Creating multiplayer server in Project Zomboid ?
Project Zomboid is a survival simulator in a world destroyed by the zombie apocalypse. Thanks to many settings, a variety of possible actions, a realistic survival system and many mods, this game has become quite famous in the gaming community. After the release of multiplayer, the game's popularity has increased many times over, as it is much more interesting to survive in this gloomy world with friends. In this article, we will tell you how to create your own server to play PZ with other players.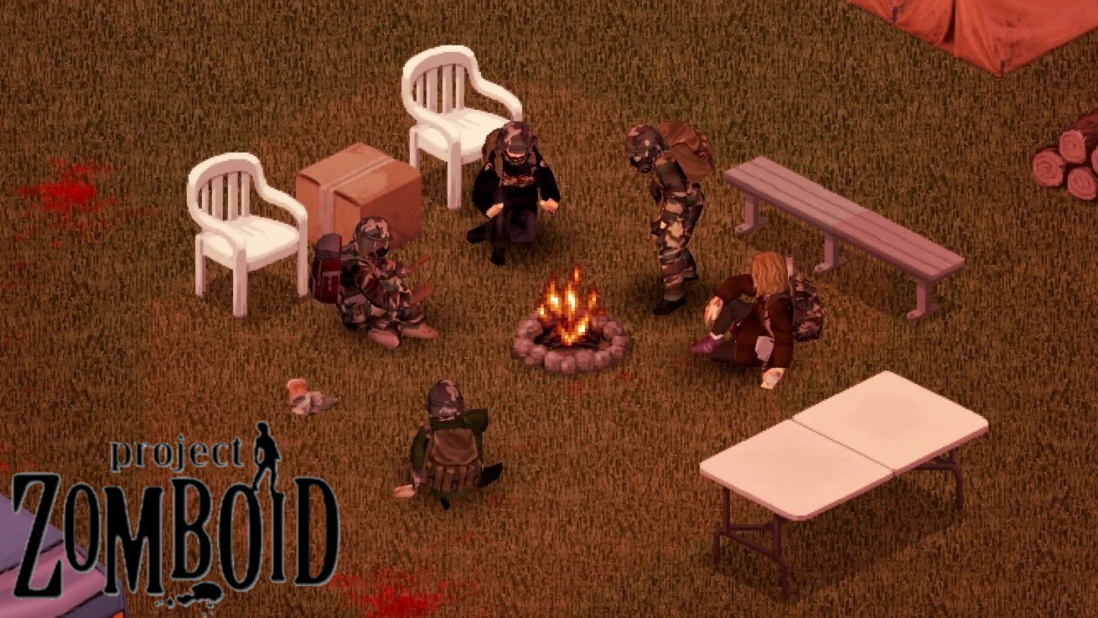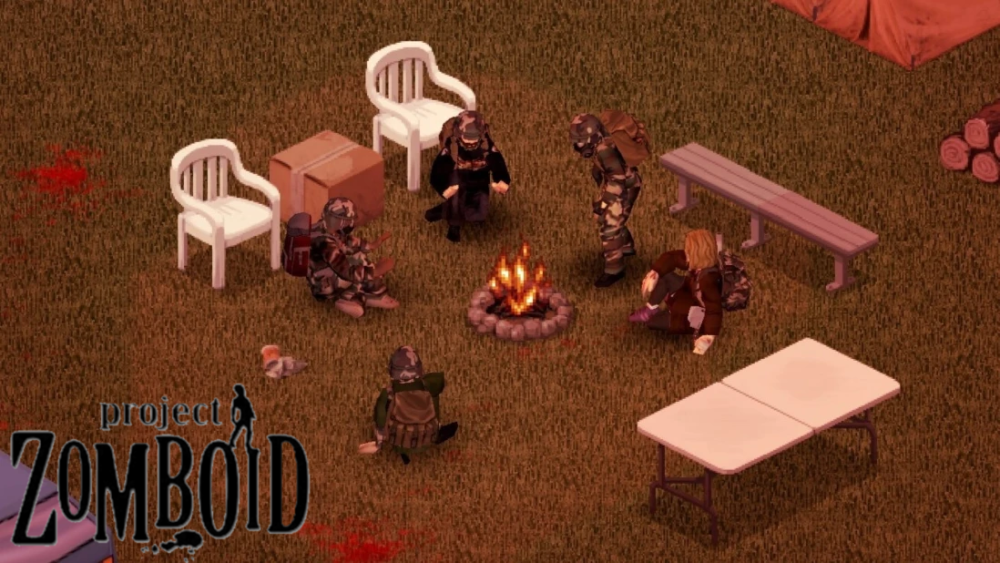 Starting the server
In the main menu, select the "HOST" item.

In the next menu, we see a template of settings (1), which we can change to suit our own needs using the "Manage settings..." button (2). You can also change the amount of RAM allocated for the server (3). After that, click "START" (4).


It is believed that 1 GB of server memory is enough for 3 players.

Your server is now live! After selecting a city for your spawn and creating a character, you will be taken to your server.
How to invite friends to your server?
In order to invite friends to your server, press "Esc" and select "Invite a friend".
In the menu that appears, you need to select a friend from the list (1) and click the "INVITE" button (2). After that, the friend can join your server by invitation.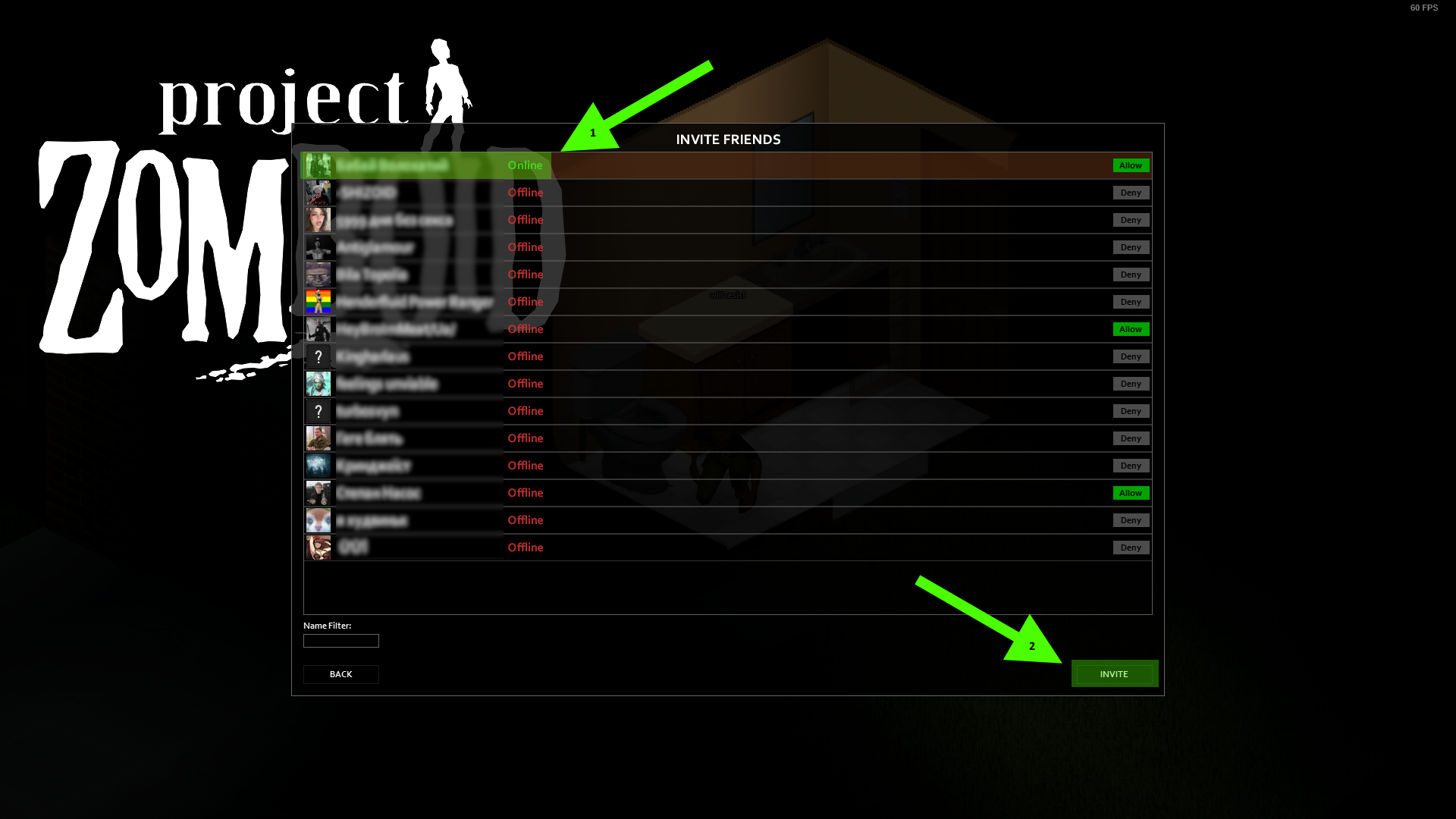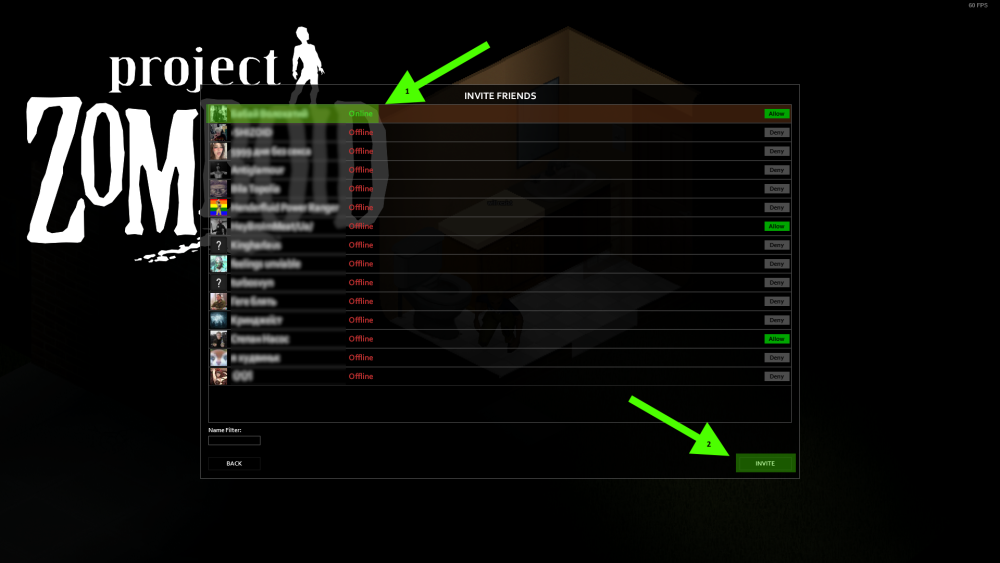 In order to manage players, select "Players" in the menu called by "Esc".
In the menu that opens, by selecting a player with the left mouse button (1), you can give him invisibility or infinite health, ban or expel a player from the server, teleport the player to you or teleport to him (2).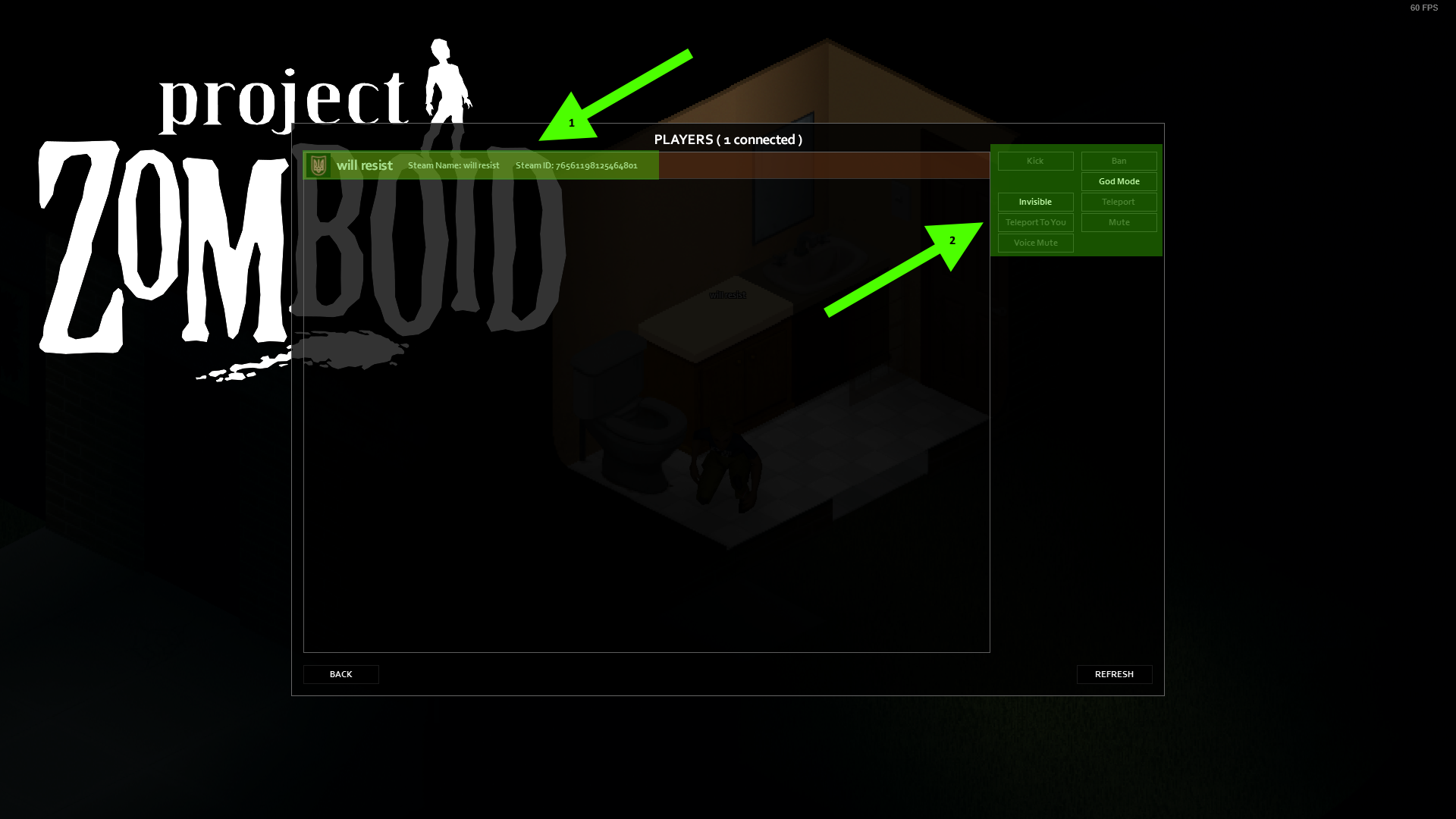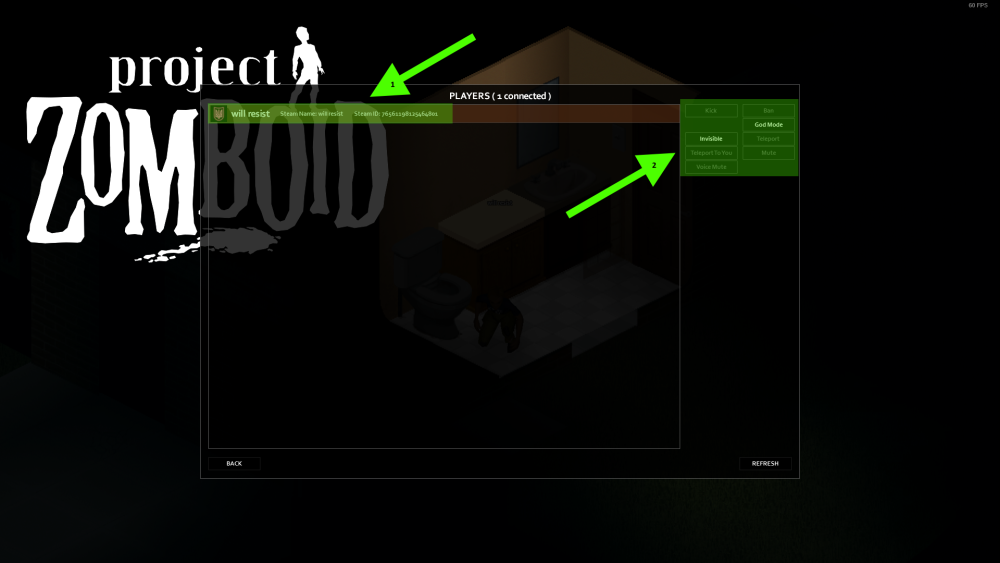 If you want to keep your Project Zomboid server running around the clock and not put a strain on your PC, you can try our hosting services. Thanks to our support team and user-friendly game panel, Godlike will be a great solution for you to host your server.