How to join an ARK server by IP?
Find the IP address of the ARK server
First, you need to find the IP of the server you like. You can do this by using the sites with servers for the game.
If you already have the address you need, below we'll show you how to add the server and start playing:
How do I add a server to the list in the Steam client?
1) Open Steam and log in to your account.
2) Find the "View" button in the upper left and select the "Servers" subsection.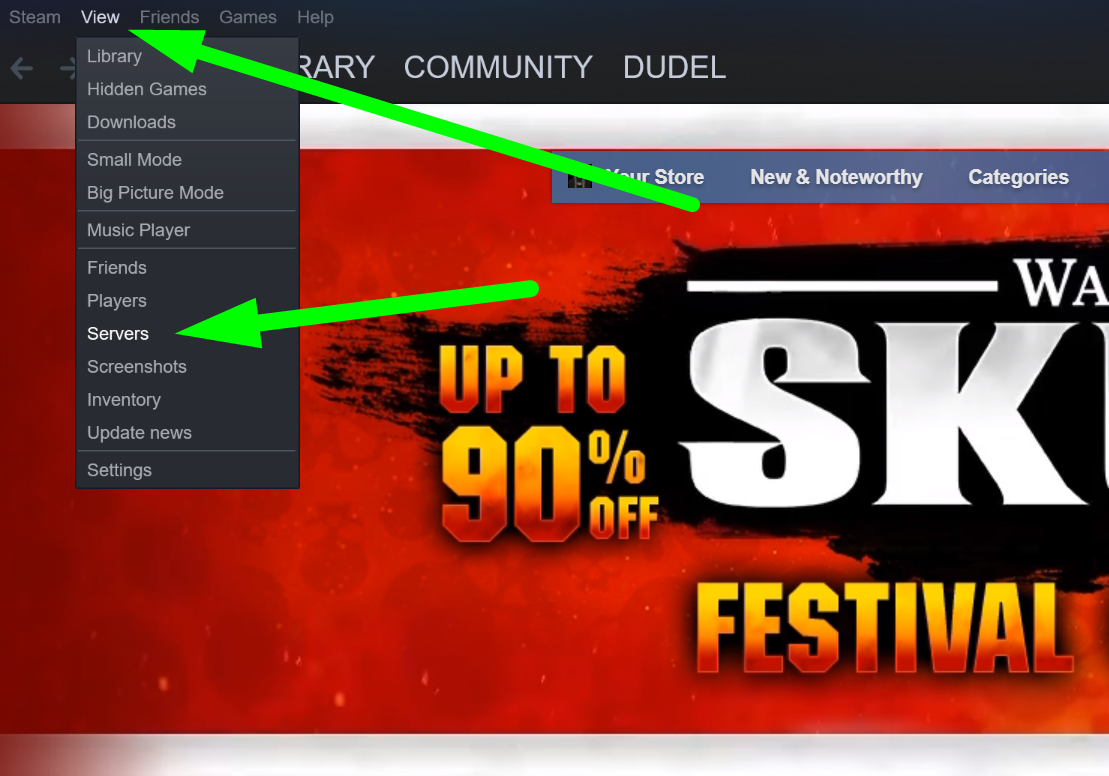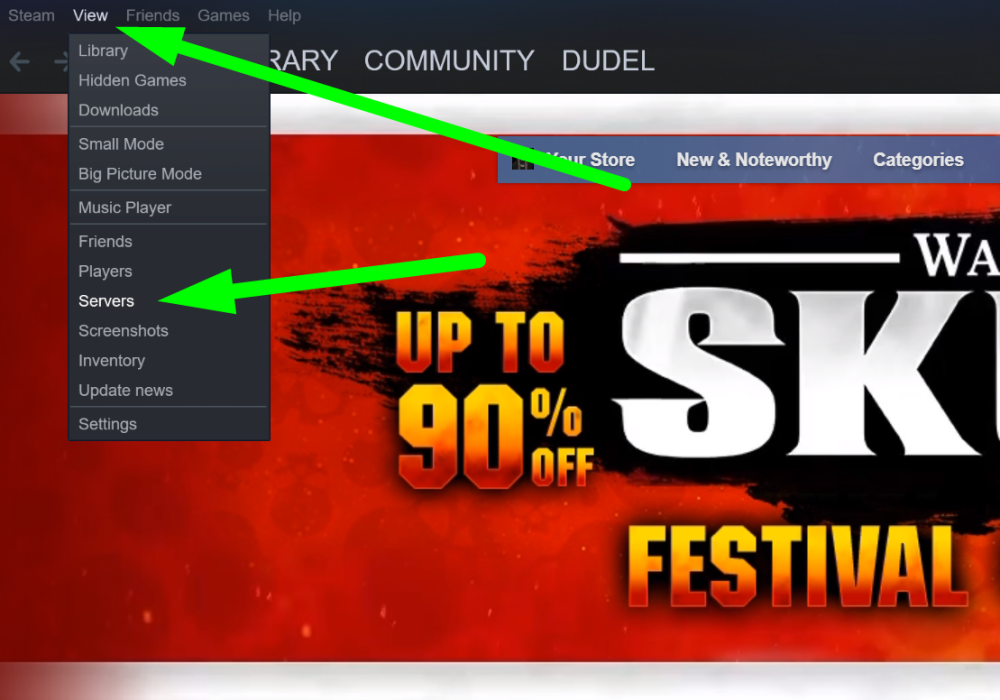 3) The second section from the top is "Favorites", go to it, and then click the "Add a Server" button at the bottom.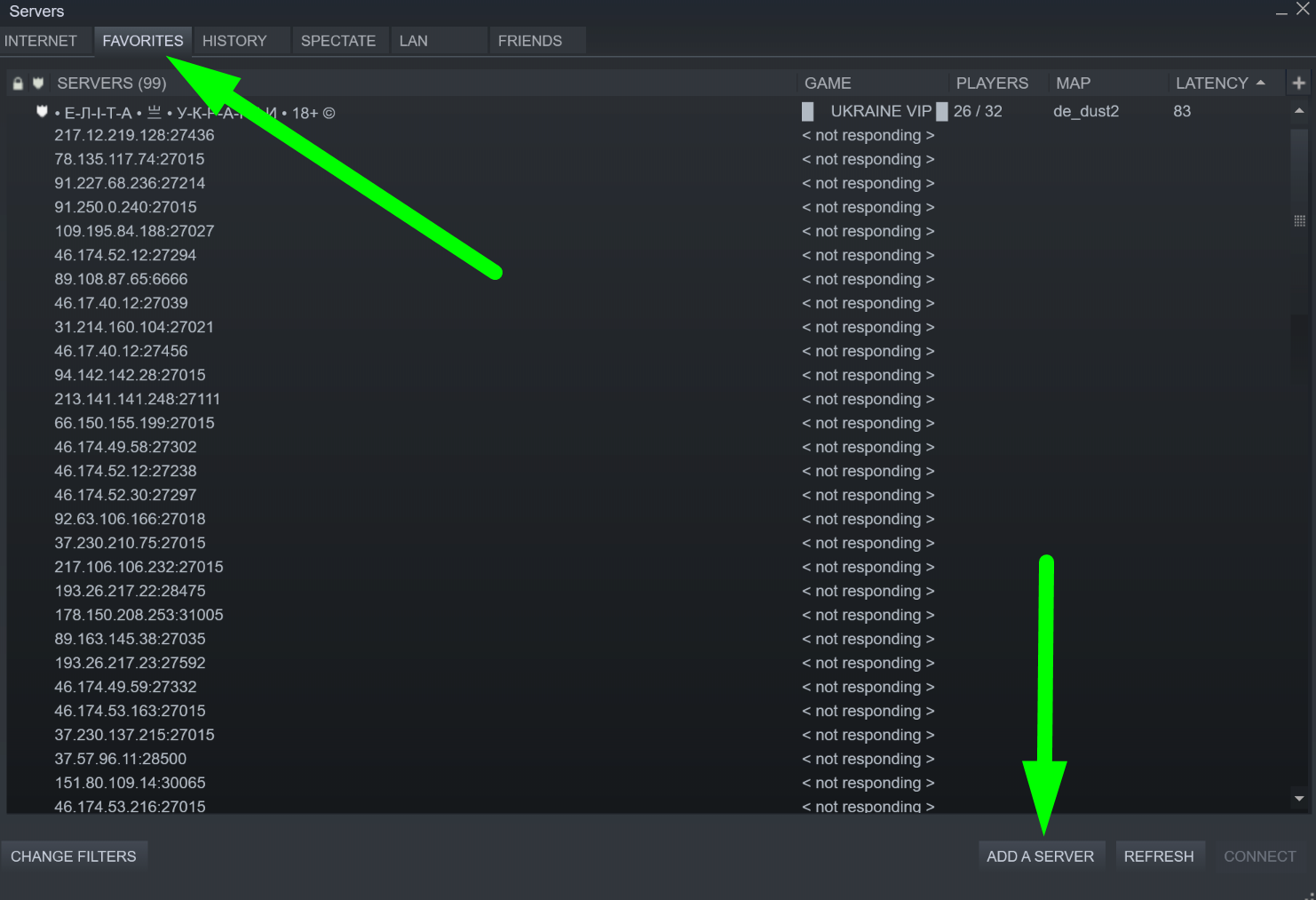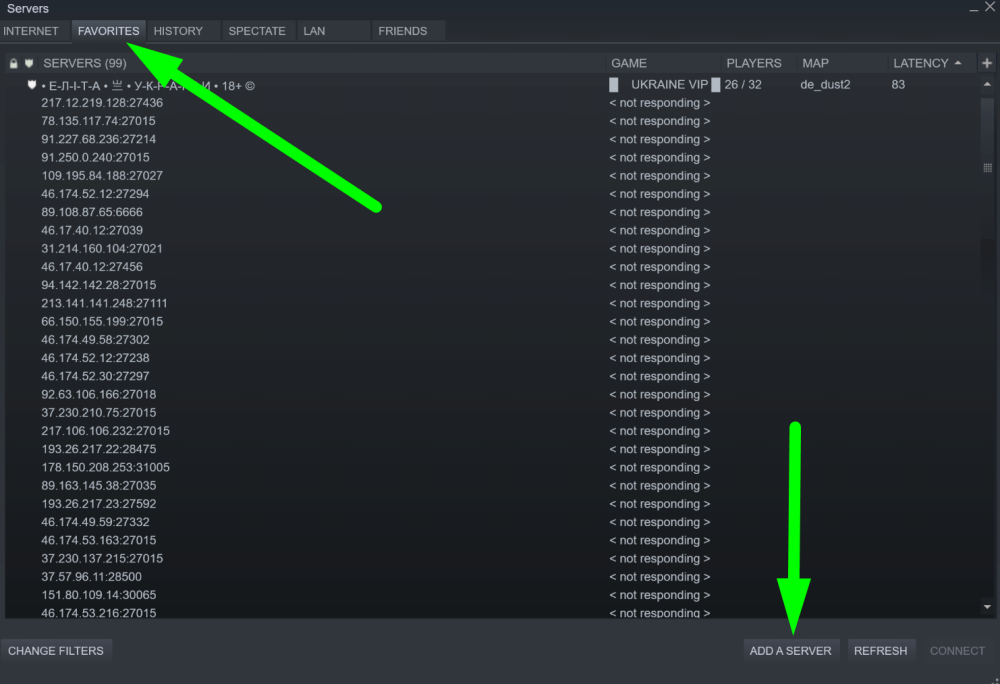 4) You will see a new window, enter the required address in it and click "Add this address to favorites" on the right.


5) Double-click on the new server to join it. You're done.
How do I load the server when I enter the game using Steam?
1) Launch Steam and log in to your account.
2) Go to your game library.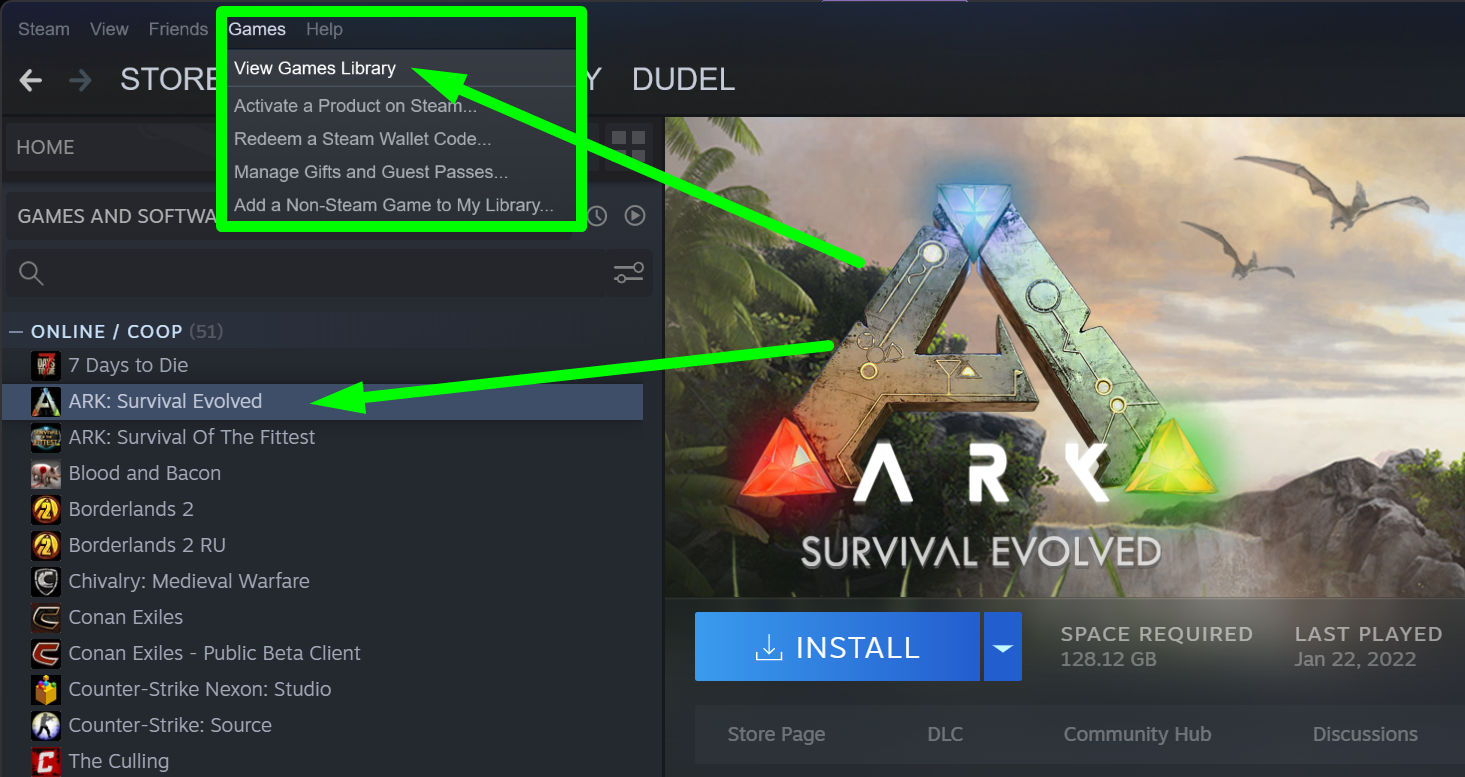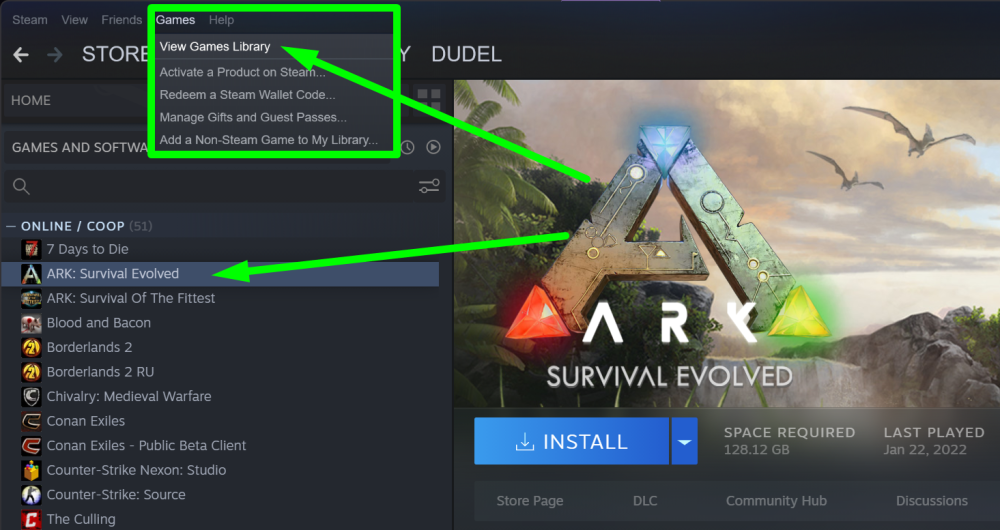 3) Find ARK: Survival Evolved in the list of games, then right-click on it and select "Properties".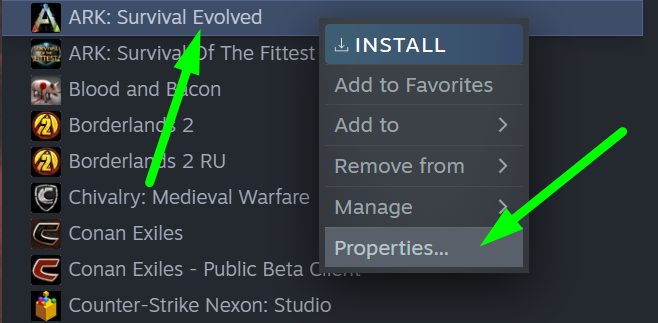 4) In the new window that opens, click on the "General" section and enter a command below that will allow you to connect to the server when the game is loaded. You're done.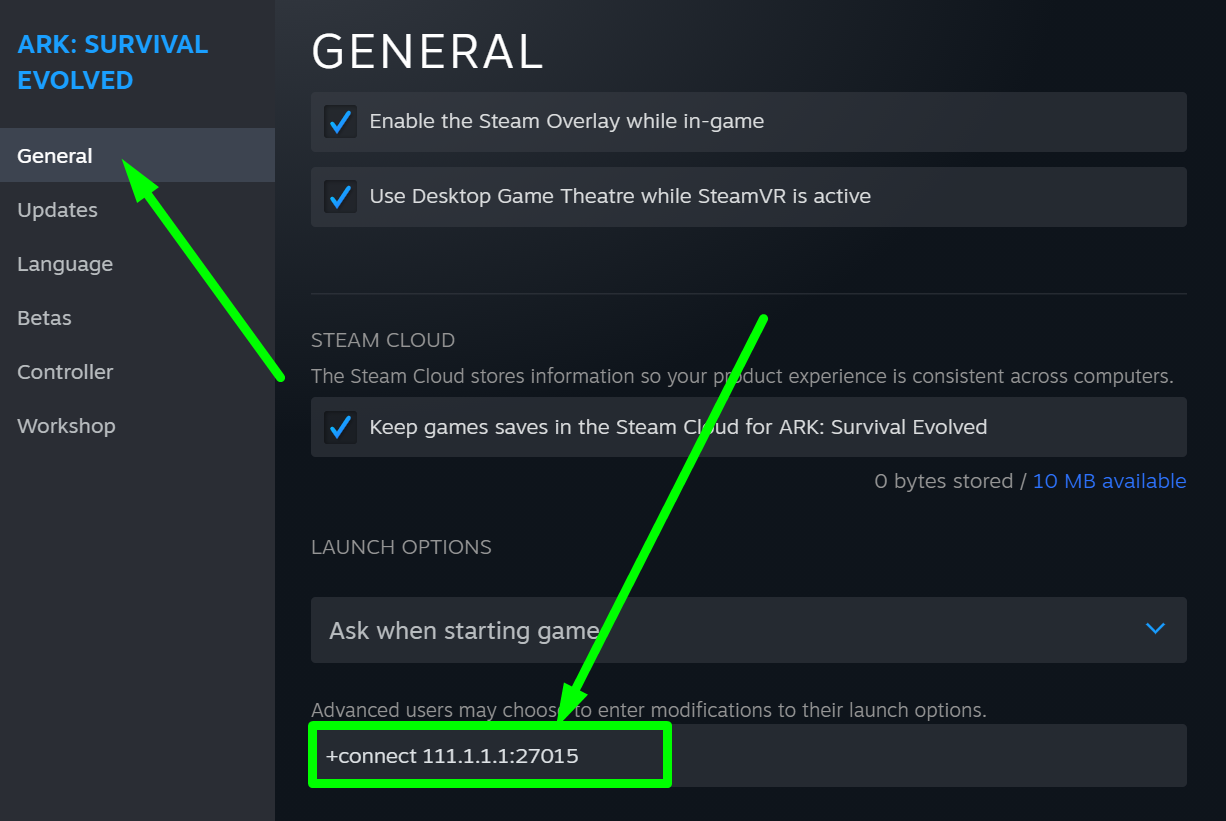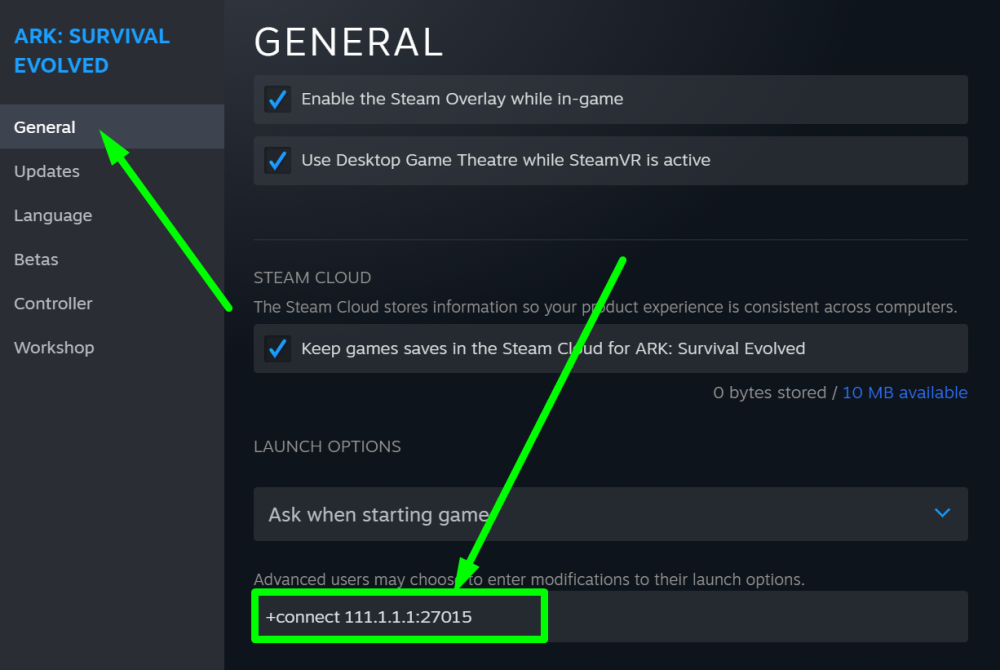 Example command, +connect 111.1.1.1:27015.
If the server has a password, then next to the command "+connect 111.1.1.1:27015" write +password "password". For example, +connect 111.1.1.1.1:27015 +password 456rty
How do I log in to the server using the Epic Games client?
1) Launch ARK in Epic Games.
2) In the game menu, select HOST/LOCAL.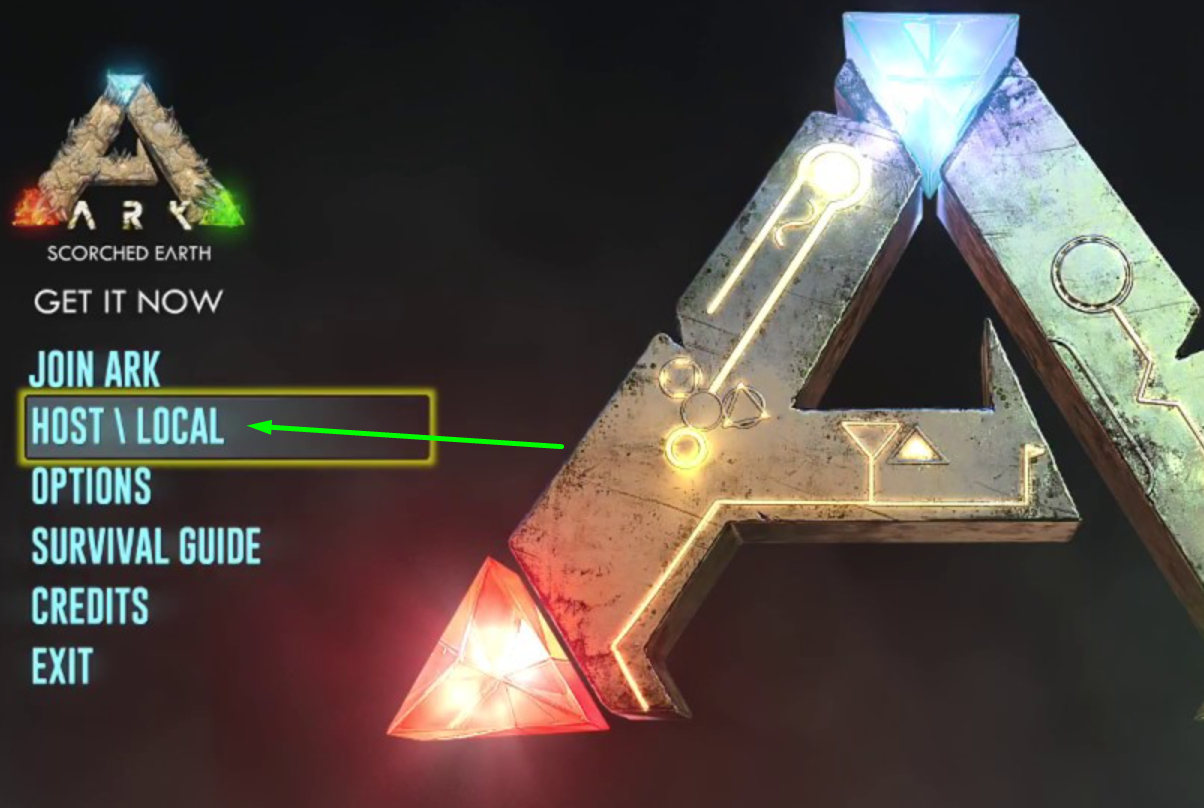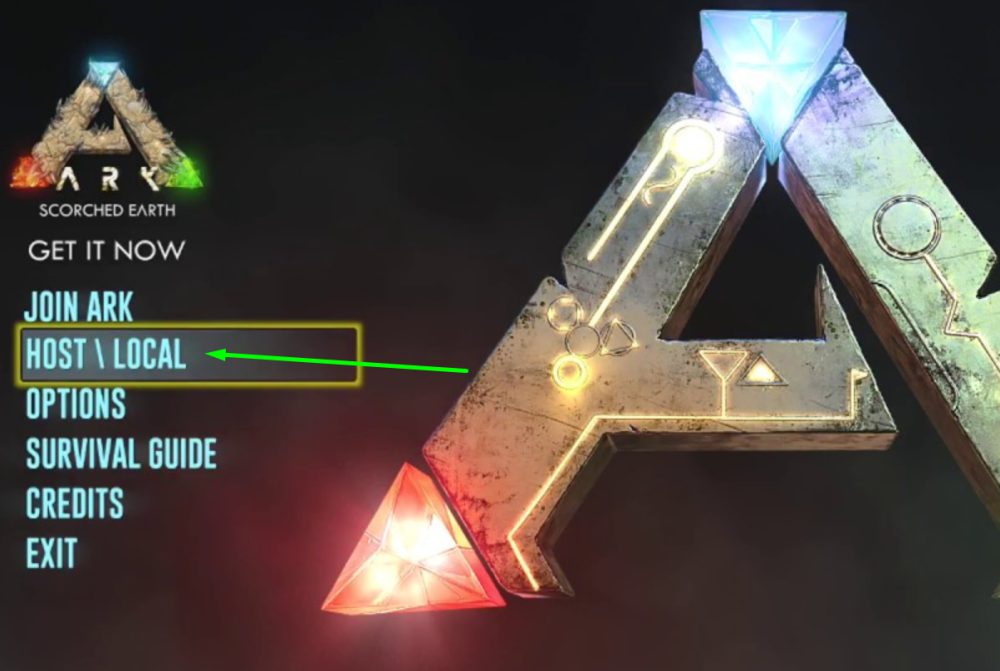 3) Click Play Single Player and after the world loads, press the Tab key. The console will open.
4) Enter the "open IP 'server ip'" in the console. Done.
The Epic Games server IP is different from Steam. Epic Games has port 7777, and Steam has port 27015
Now you can add and access your favorite ARK servers. If you want to create your own server, we will be more than happy to help you! Play together with GODLIKE.