How to make a Factorio server?
Last modified on 04 December 2023 in
Factorio
In the wonderful game Factorio, you may create, construct, and improve your own factories. But when you ask your buddies to accompany you on your industrial adventure, the real fun starts. A solid Factorio server is necessary for entertaining and seamless multiplayer gaming. In this manual, we'll show you how to make a Factorio server using Godlike.host, a hosting provider renowned for its usability and efficiency.
Create an Account on Godlike.host
Create an account on the Godlike.host website to get going. You must agree to their terms of service and give some basic information. Register an account and sign in to the site.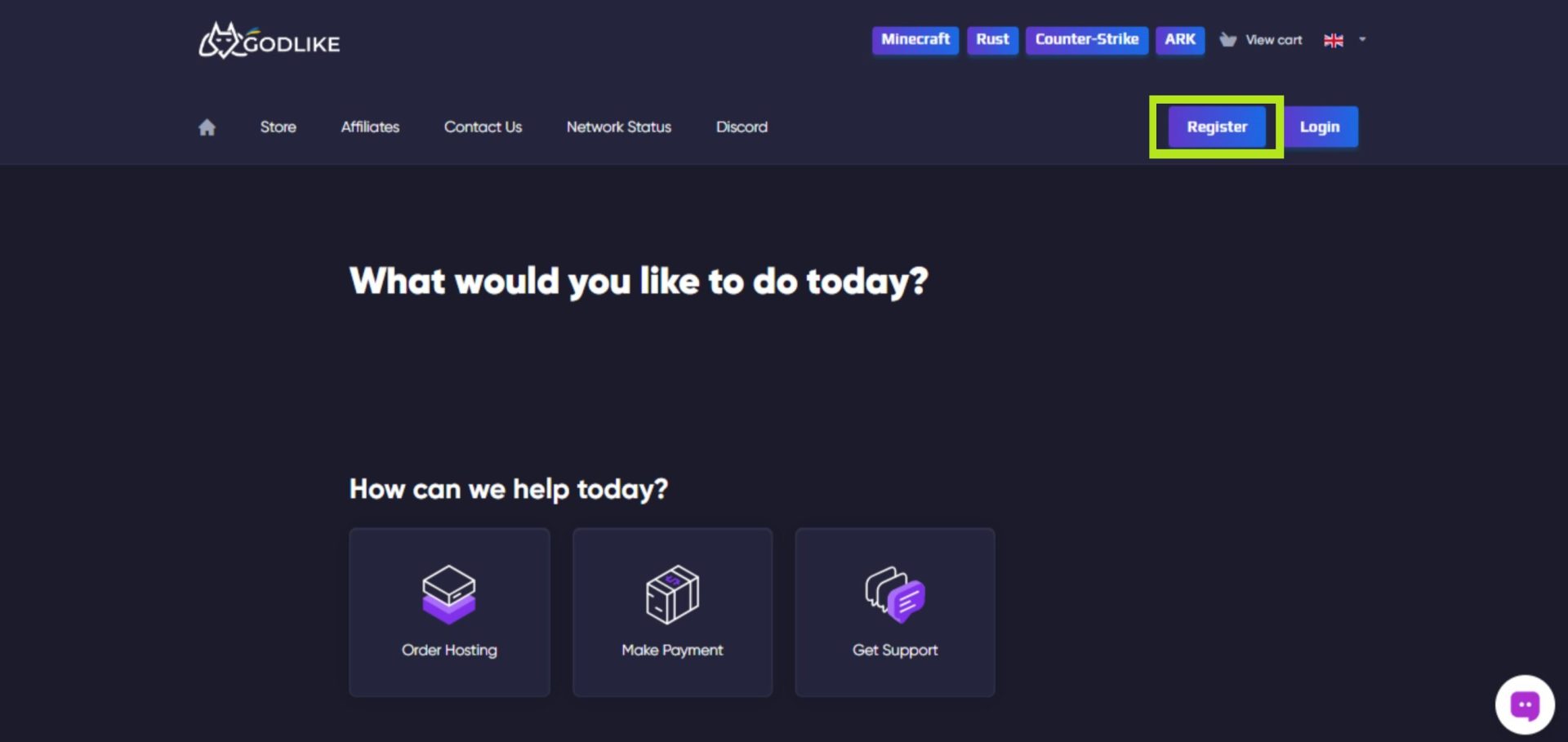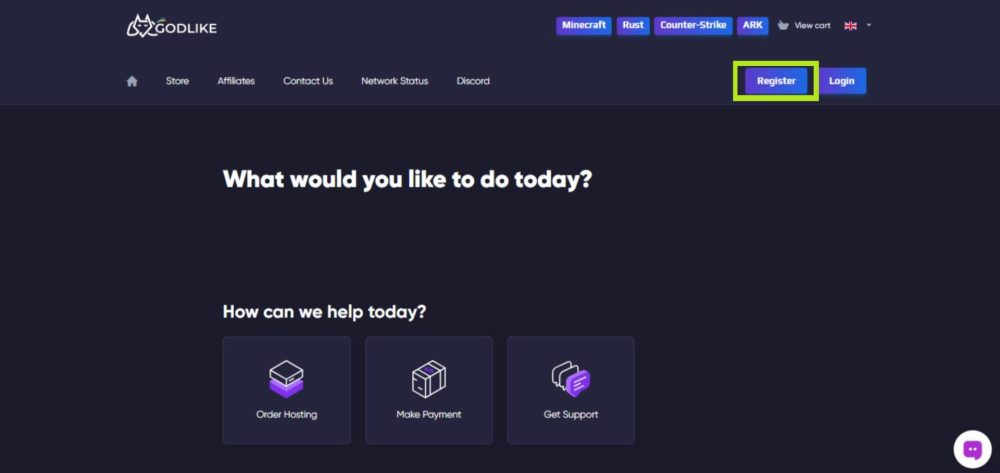 Navigate to the Factorio Hosting Section
Once you're logged in, you'll find a dashboard with various hosting options. Look for the "Factorio" section or any equivalent game server hosting option. Click on it to start the process of setting up your Factorio server.
Select Your Preferred Plan
Godlike.host offers various server hosting plans to cater to different needs. Consider the number of players you expect on your server and the desired server performance when choosing a plan. Select the one that suits your requirements and budget.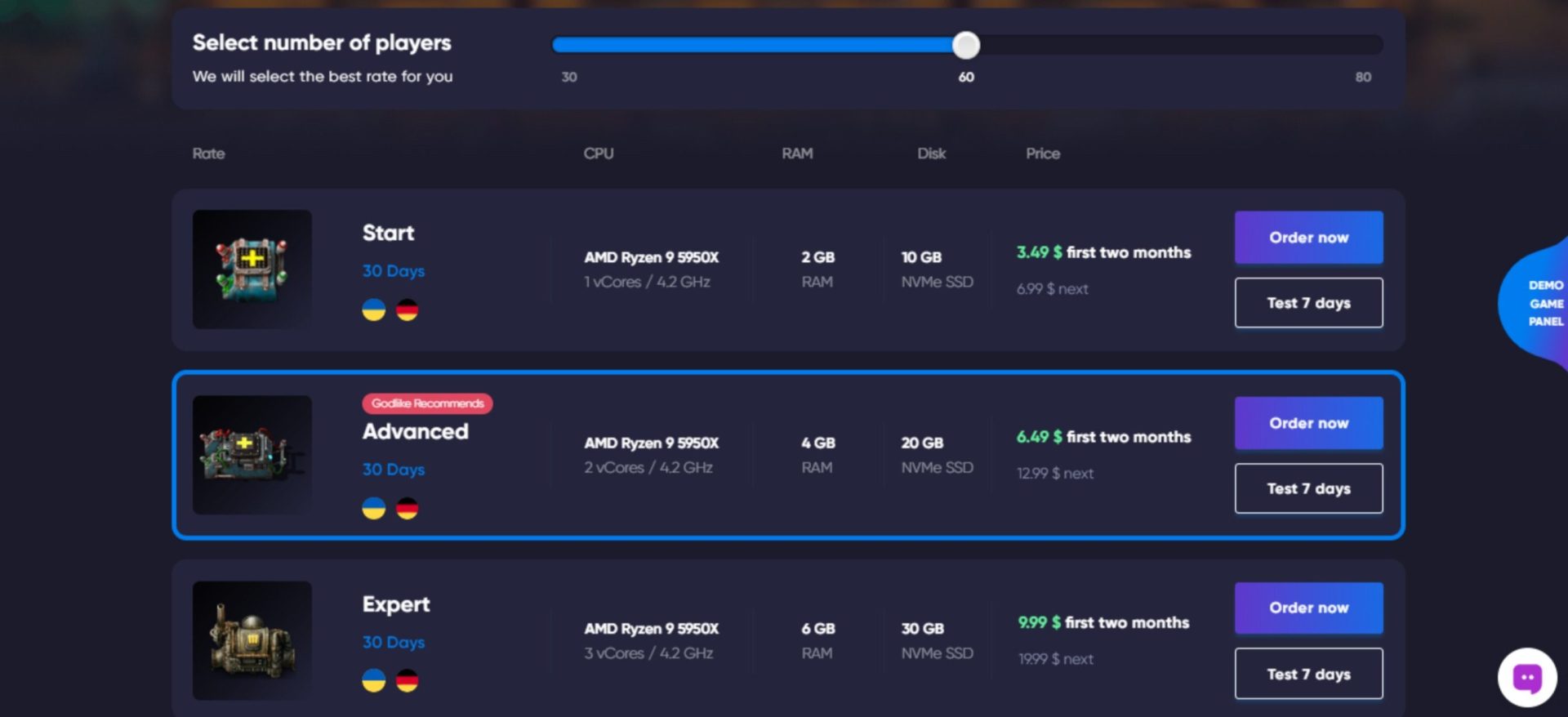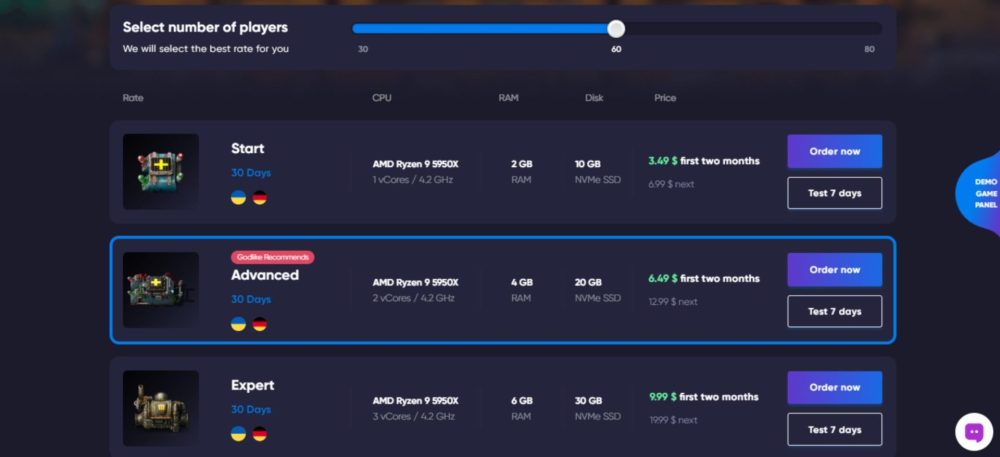 Choose a Data Center Location
Select the data center location that is closest to you and your potential players. This will ensure low latency and a smoother gaming experience.
Configure Your Server Settings
Godlike.host provides an intuitive interface for server configuration. Here, you may change a number of parameters for your Factorio server, including the name, password, and game options. Spend some time finding the settings that suit you best.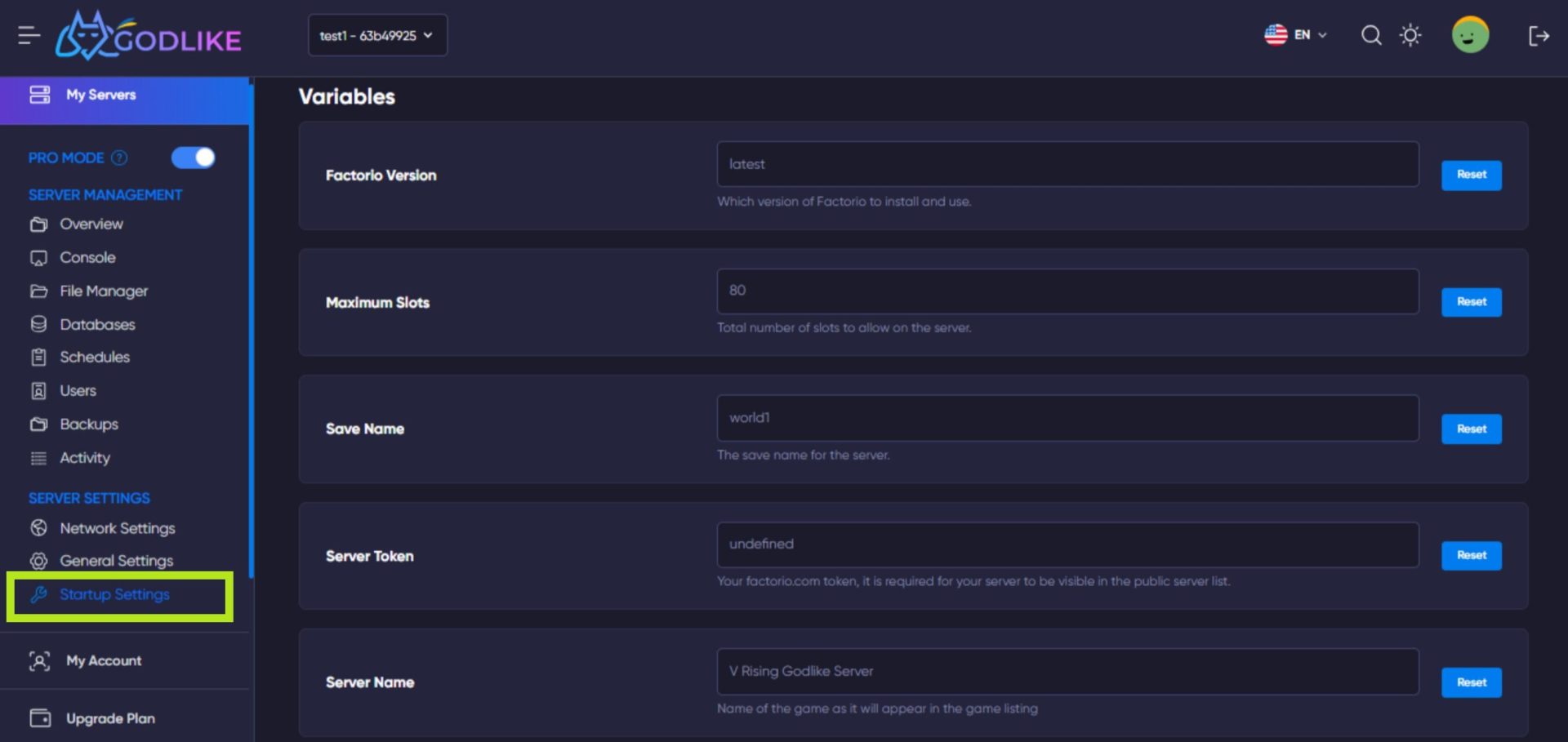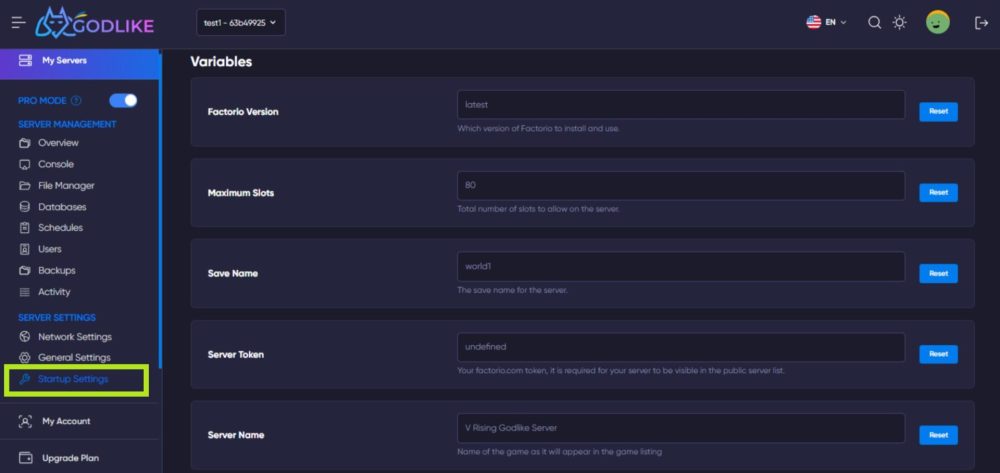 Scenarios & Mod Installation
Your play experience can be improved by using one of the many modifications and scenarios that Factorio offers. You may easily upload and install any of these using the Godlike.host interface if you want to utilize them. Simply navigate to the mod or scenario section and follow the instructions provided.
Start Your Factorio Server
Once you've configured all the settings and, if desired, installed mods or scenarios, it's time to start your Factorio server. Click the "Start" button, and Godlike.host will deploy your server, making it accessible to you and your friends.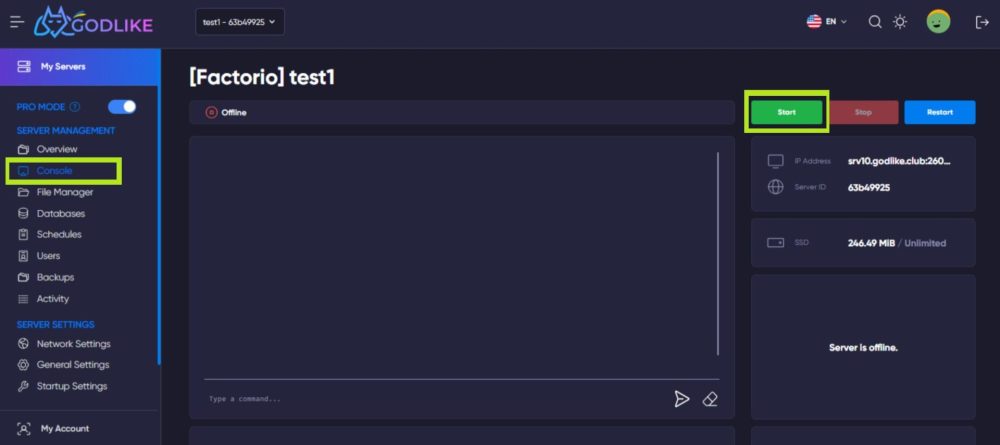 Get Your Friends to Join Your Server
Share your Factorio server's IP address and password, if you've set one, with your friends so they may join. They may then enter the server information to join to your server from the Factorio multiplayer menu.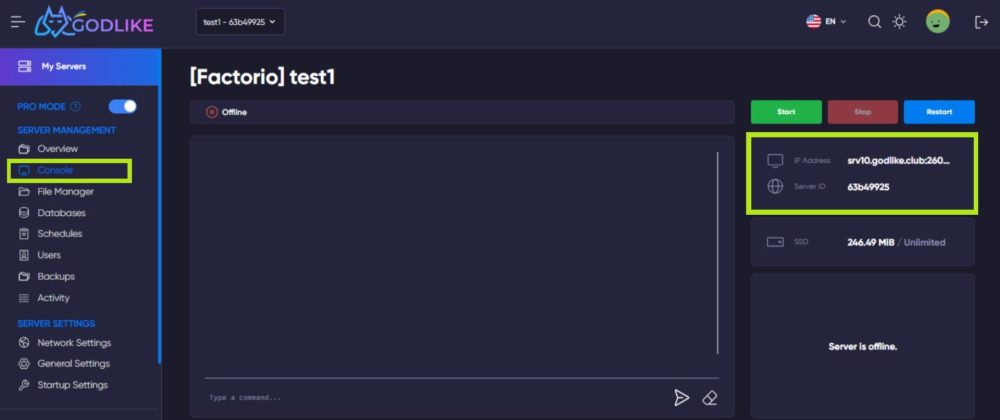 Manage Your Factorio Server
Godlike.host provides an easy-to-use control panel for managing your server. From here, you can monitor server performance, adjust settings, and even make backups to protect your progress.
Enjoy multiplayer gaming with friends or other gamers from across the world by doing one simple thing: make a Factorio server with Godlike.host. You can concentrate on creating the ideal factory and having a blast with your fellow engineers thanks to their user-friendly UI and dependable hosting services. So grab your pals, launch your server, and explore Factorio's universe right now!