How to make a multiplayer Space Engineers server?
Are you eager to dive into the thrilling universe of Space Engineers with your friends? Make a multiplayer Space Engineers server and unlock an exhilarating gaming experience. With the seamless services provided by Godlike.host, establishing your own server has never been more accessible. Let's walk through the process of making a multiplayer Space Engineers server using Godlike.host.
Step 1: Install Sever on Your Own PC
You may start installing Space Engineers on your PC by going to a reliable digital distribution site like the Windows Store or Steam. You must either make an account or sign in with an existing one in order to use Steam. After logging in, use the search box to look up "Space Engineers." From the list of results, choose the game, and then click "Add to Cart" or "Buy." Once the transaction is complete, the game will be saved to your library. Find Space Engineers in your library, then click the "Install" option to begin the installation. After choosing the preferred installation location on your computer by following the instructions, watch for the download and installation procedure to finish. Depending on your preferences, you may open the game from your desktop shortcut or library as the installation is complete.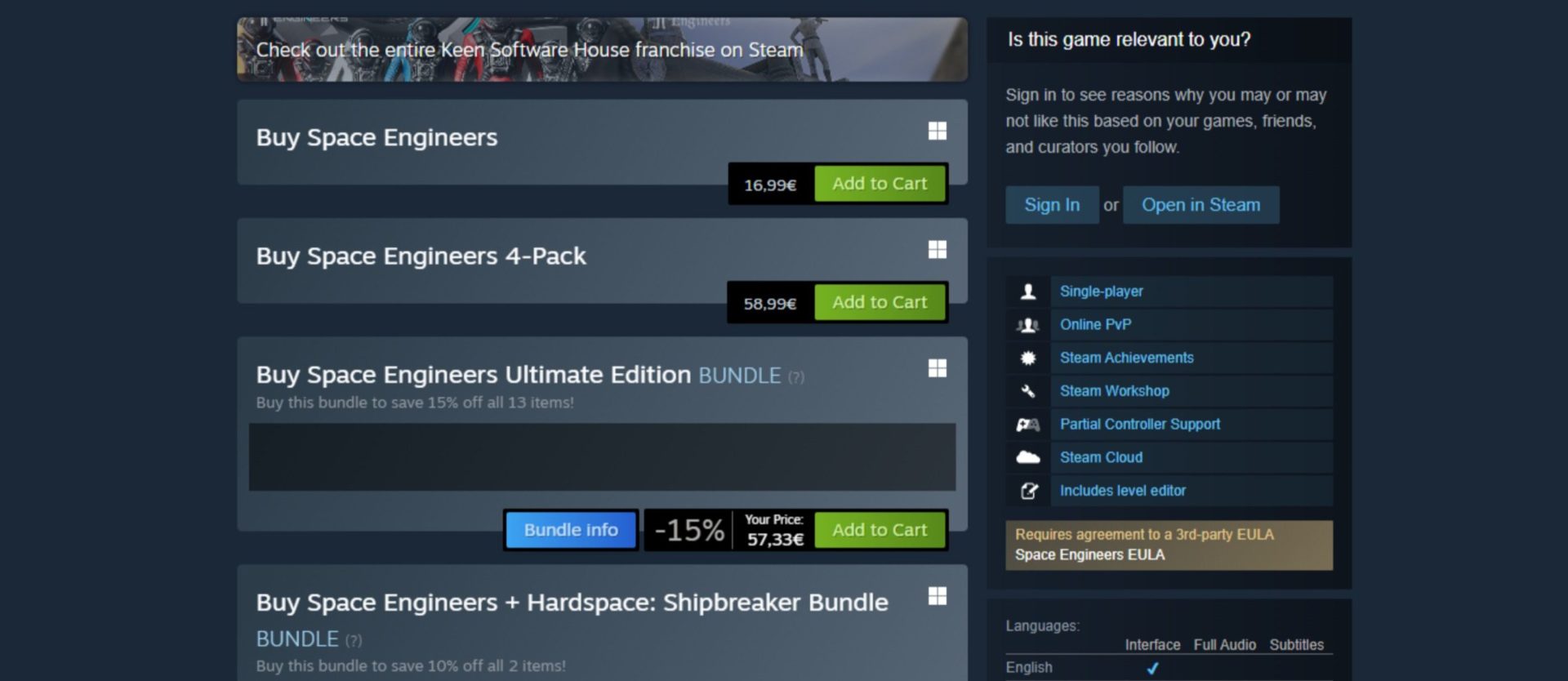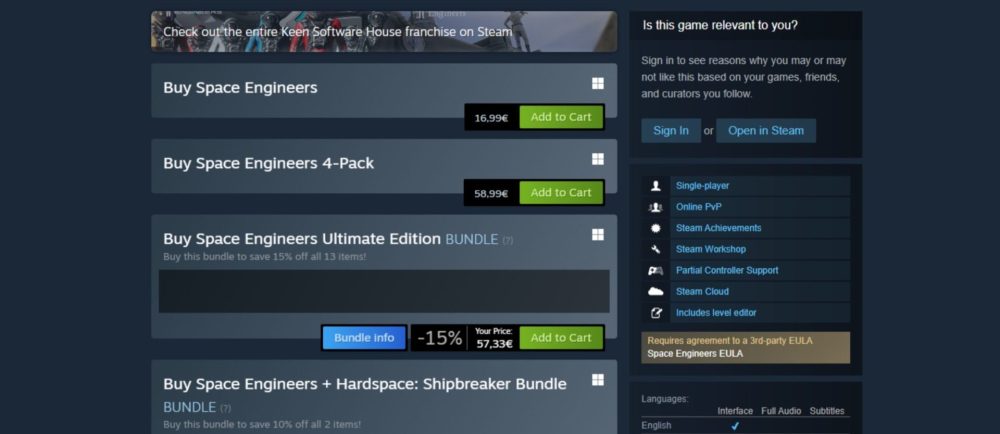 Easy enough, create a shortcut to SE DS on your desktop while signed into the Steam client, and give it one of these location paths:
steam://install/298740 or https://steamdb.info/app/298740/.
As an alternative, use SteamCMD to install the dedicated server if you are unable to download it using the Steam client. 298740 is the app ID for the SE DS.
In the command line, type the following after selecting the directory path where you wish to store it:  steamcmd.exe +login anonymous +force_install_dir somedirectorypath +app_update 298740 +quit
Step 2: Sign Up and Choose Your Plan
To begin this thrilling trip, go to Godlike.host's website and create an account. After successfully logging in, investigate the hosting packages designed specifically for multiplayer Space Engineers servers. Select the plan that best meets your needs, making sure that it can handle the amount of people you anticipate participating in your game sessions.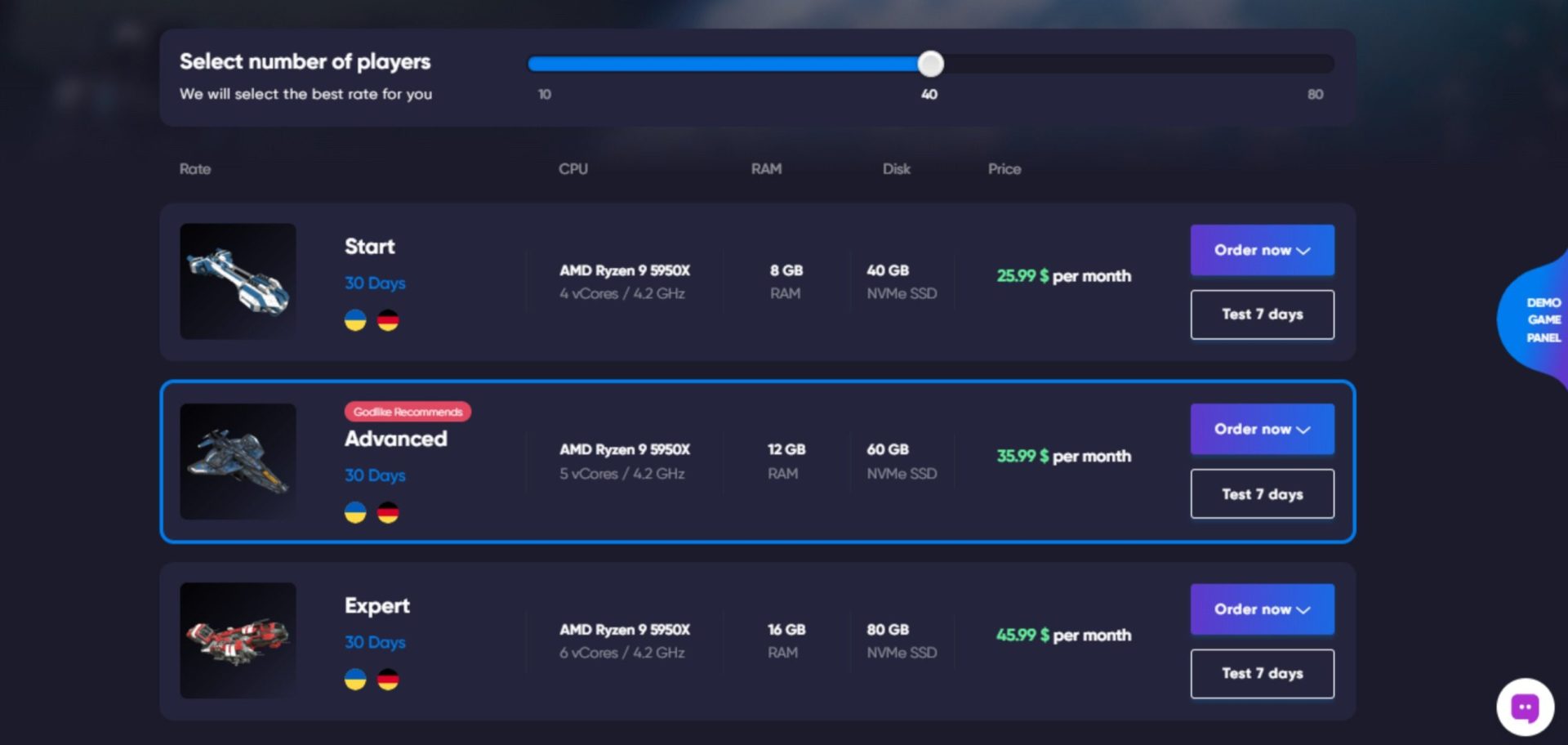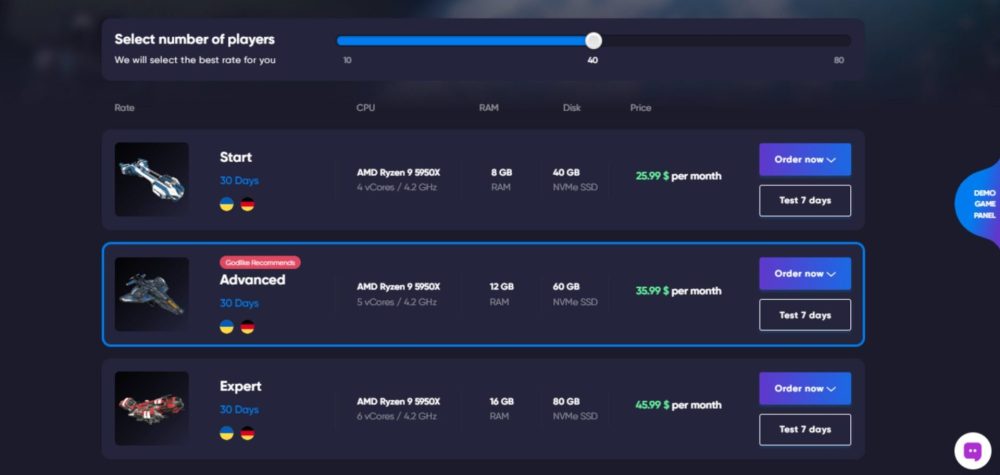 Step 3: Customize Your Server
After selecting your plan, delve into the customization options offered by Godlike.host. Tailor the server settings to your preference, whether it's adjusting the gameplay difficulty, enabling specific mods, or defining the game rules. Personalizing your server ensures an immersive and tailored gaming experience for you and your fellow space enthusiasts.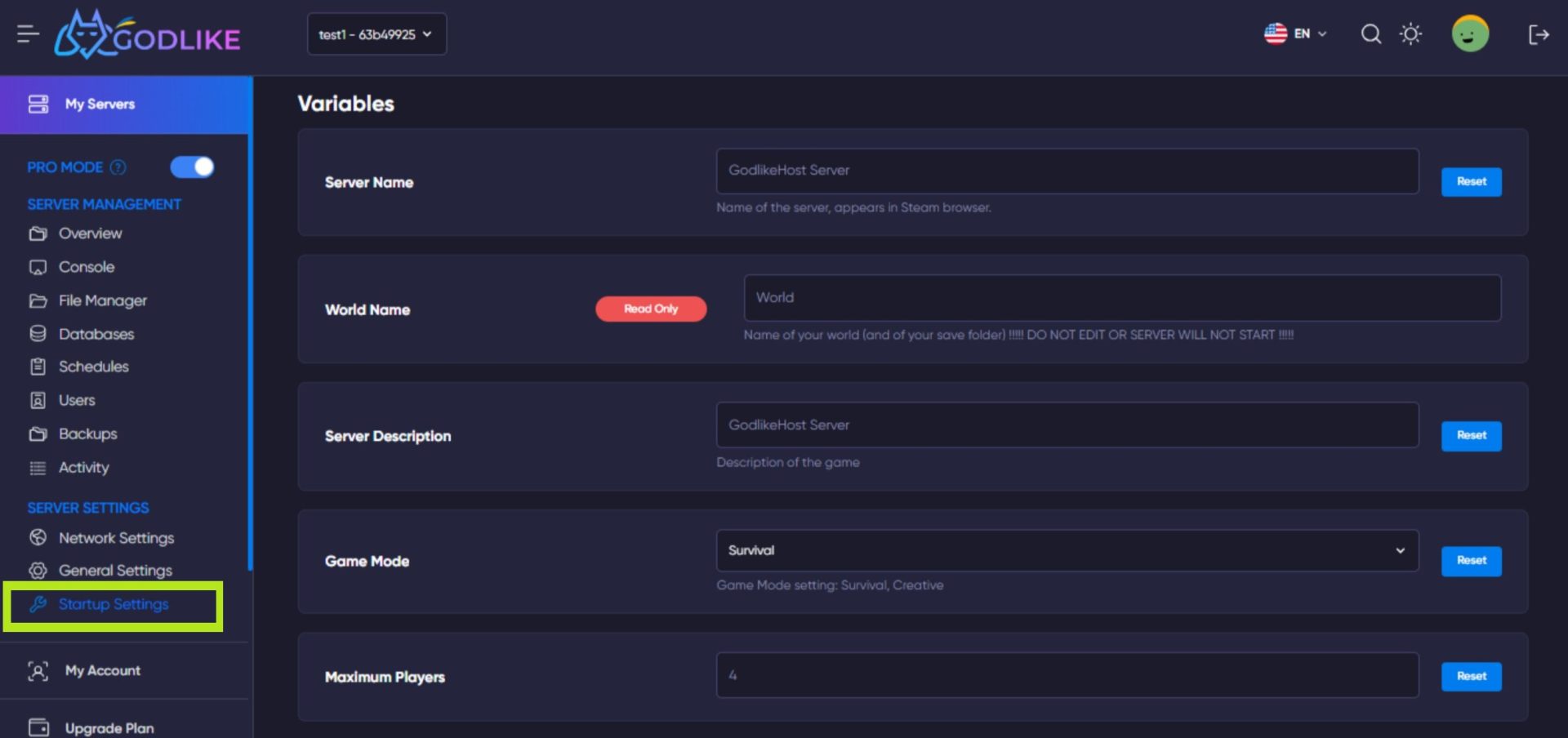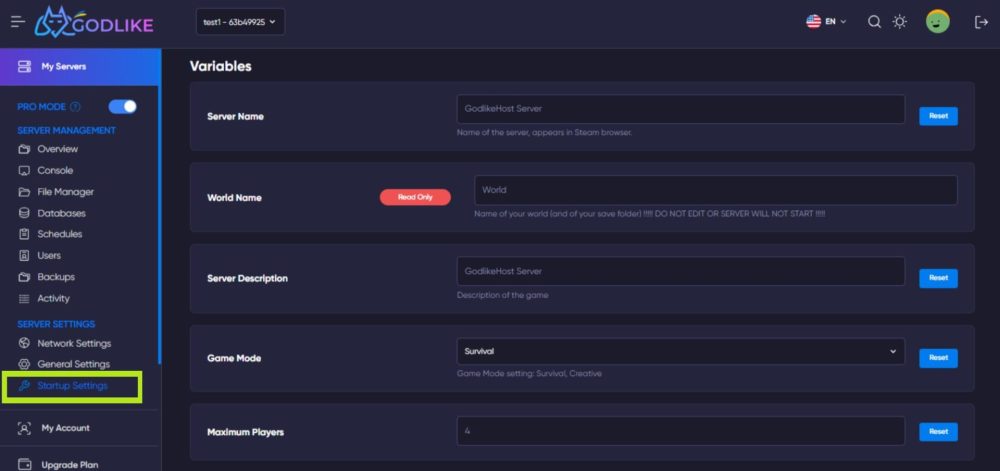 Step 4: Set Up the Server
Godlike.host simplifies the server setup process, making it user-friendly even for those who may be new to the intricacies of server management. Follow the intuitive instructions provided on the platform to initialize your multiplayer Space Engineers server. Take advantage of Godlike.host's optimized infrastructure to ensure smooth gameplay and minimal lag for all participants.
Step 5: Invite Your Friends
Invite your friends to share the thrill once your server is up and running. Give them access to the server information so they can easily join the multiplayer Space Engineers planet you created. Godlike.host makes sure that your server is available and reliable, enabling all gamers to enjoy Space Engineers' wonders without interruption.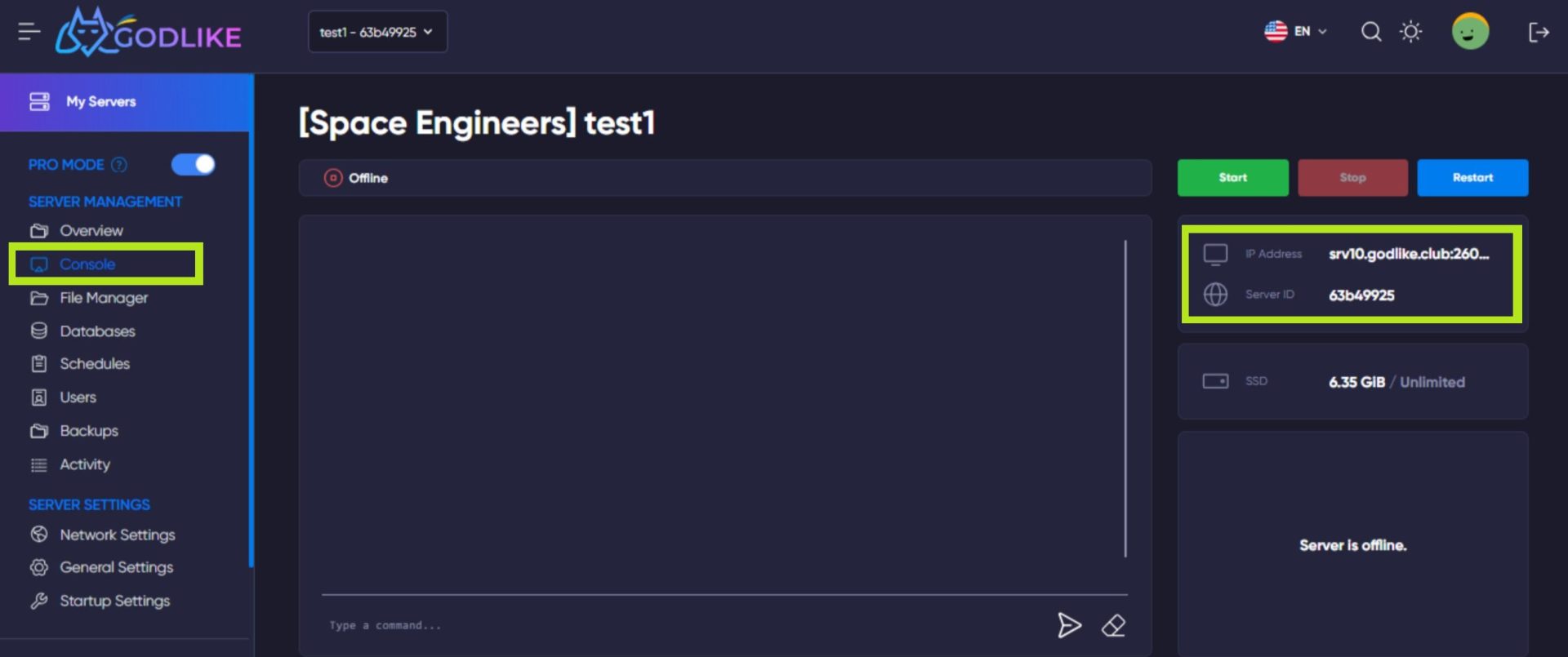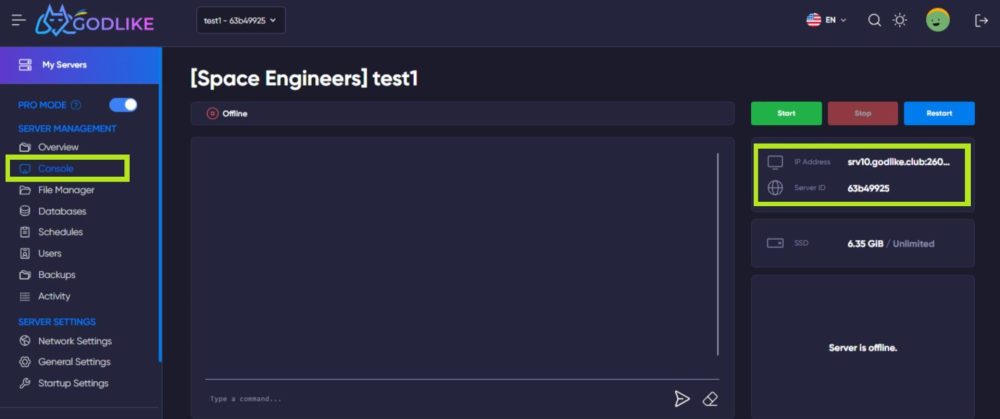 Step 6: Enjoy the Space Engineers Adventure
Now that you've successfully created your multiplayer Space Engineers server with Godlike.host, it's time to embark on an unforgettable space adventure with your friends. Explore the vast universe, construct awe-inspiring space stations, and engage in epic battles, all within the comfort of your personalized server space.
In conclusion, Godlike.host is the ultimate solution for anyone seeking to make a multiplayer Space Engineers server effortlessly. With its user-friendly interface, customizable options, and reliable server setup, Godlike.host paves the way for an immersive and seamless gaming experience. Start creating your own multiplayer Space Engineers server with Godlike.host today and embark on a thrilling cosmic journey with your fellow space enthusiasts.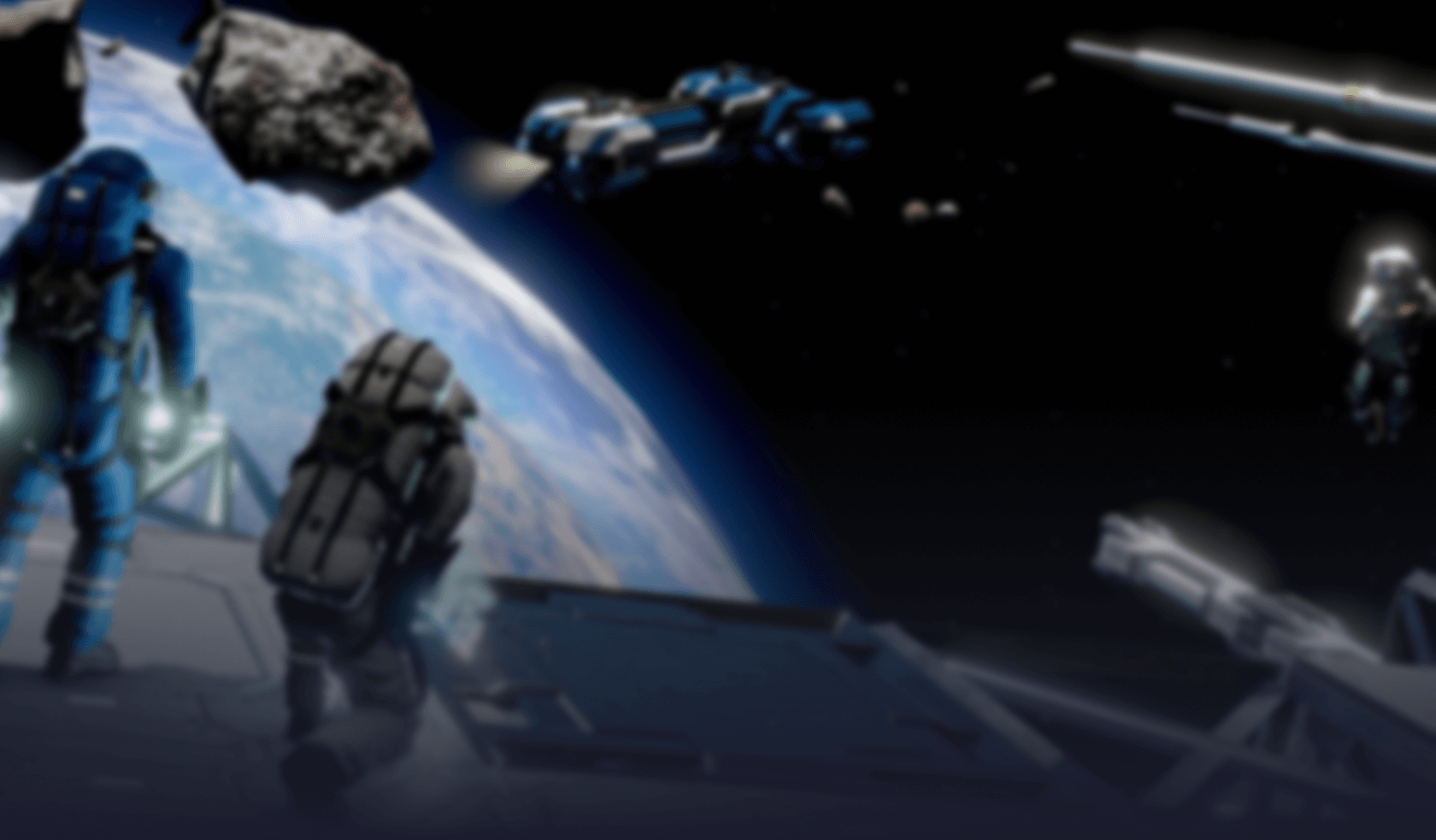 Rent Space Engineers servers
Premium Space Engineers Server Hosting
Test 7 days