How to make a private Space Engineers server?
If you're yearning for an exclusive gaming experience where you and your chosen companions can explore the wonders of Space Engineers undisturbed, creating a private Space Engineers server is the perfect solution. With the assistance of Godlike.host, establishing your own private server is a straightforward process that ensures your gaming adventures remain secure and private. With this article, you will make a private Space Engineers server using Godlike.host without any troubles.
Step 1: Register with Godlike.host
The initial step towards crafting your private Space Engineers server involves signing up on the Godlike.host platform. Once you've completed the registration process, browse through the hosting options specifically tailored for private servers. Select a plan that aligns with your requirements, whether it's based on the number of players or the desired server specifications.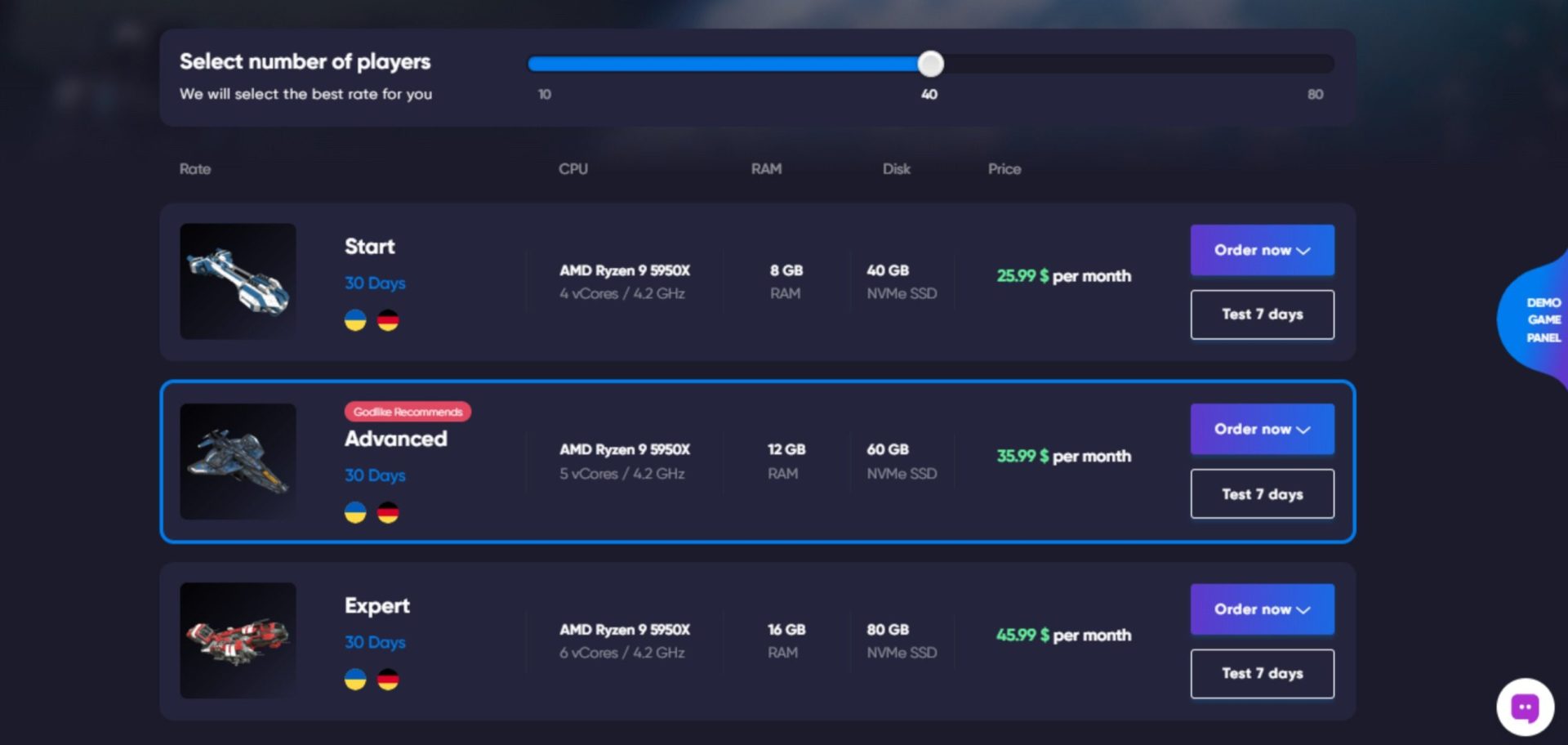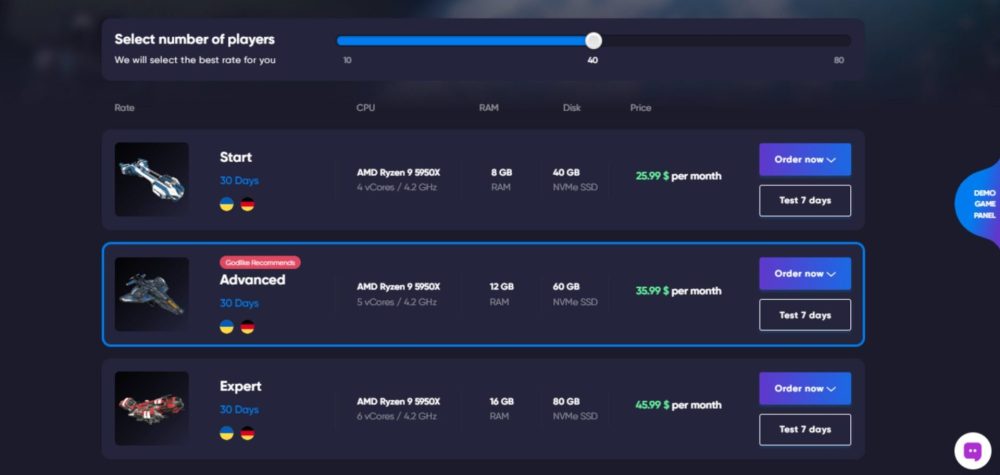 Step 2: Configure Your Private Server Settings
With Godlike.host's user-friendly interface, customizing your private Space Engineers server becomes a hassle-free task. Tailor the server settings according to your preferences, such as implementing password protection, adjusting the gameplay settings, or enabling specific mods. This level of customization ensures that your gaming environment remains exclusive to you and your chosen circle of players.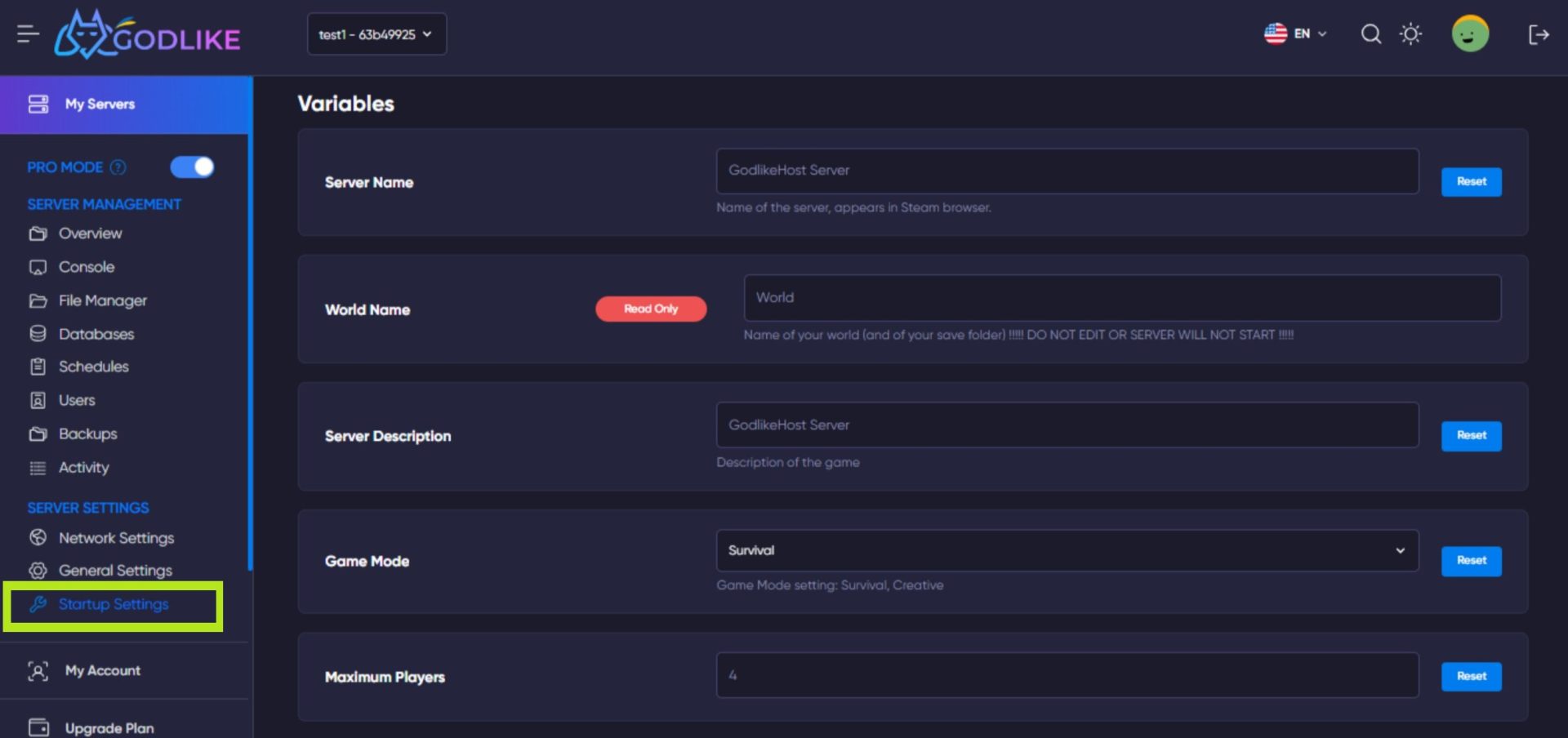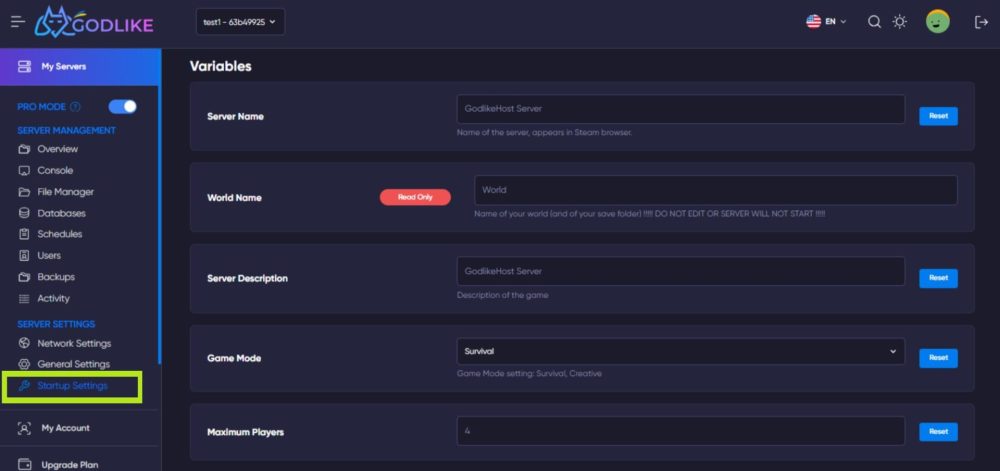 Step 3: Add a Password
Get to the Server Configuration Files: Open the directory containing the Space Engineers Dedicated Server files that you have installed.
 Modify the file configuration: Find the SpaceEngineers-Dedicated.cfg file and use any text editor (Notepad, Notepad++, or a code editor) to open and            update it.
Locate the Server Password Configuration: Look for the lines listed below in the configuration file: ''ServerPassword='' or ''ServerPasswordHash=''
Set a password: Put your chosen password in the 'ServerPassword' line between the quote marks. For instance: ServerPassword="YourPasswordHere" .
Save the Configuration file: Close the configuration file after securing your modifications.
Turn Off Your Server: For the modifications to take effect, restart your Space Engineers dedicated server. This may be accomplished by either pausing and restarting the server process or by using the command line.
Step 4: Initiate Your Private Space Engineers Server
Godlike.host streamlines the setup process, making it convenient for both seasoned gamers and novices alike. Follow the straightforward instructions provided by the platform to initialize your private Space Engineers server. Benefit from Godlike.host's robust infrastructure, ensuring that your private server remains secure, stable, and accessible only to those with the designated access credentials.
Step 5: Invite Select Players
Now that your private Space Engineers server is up and running, it's time to invite your chosen players to join in the adventure. Share the server details and the required access credentials with your selected companions, granting them exclusive access to your private gaming realm. Godlike.host's reliable hosting services guarantee that your server remains protected and secluded, fostering an immersive and secure gaming experience.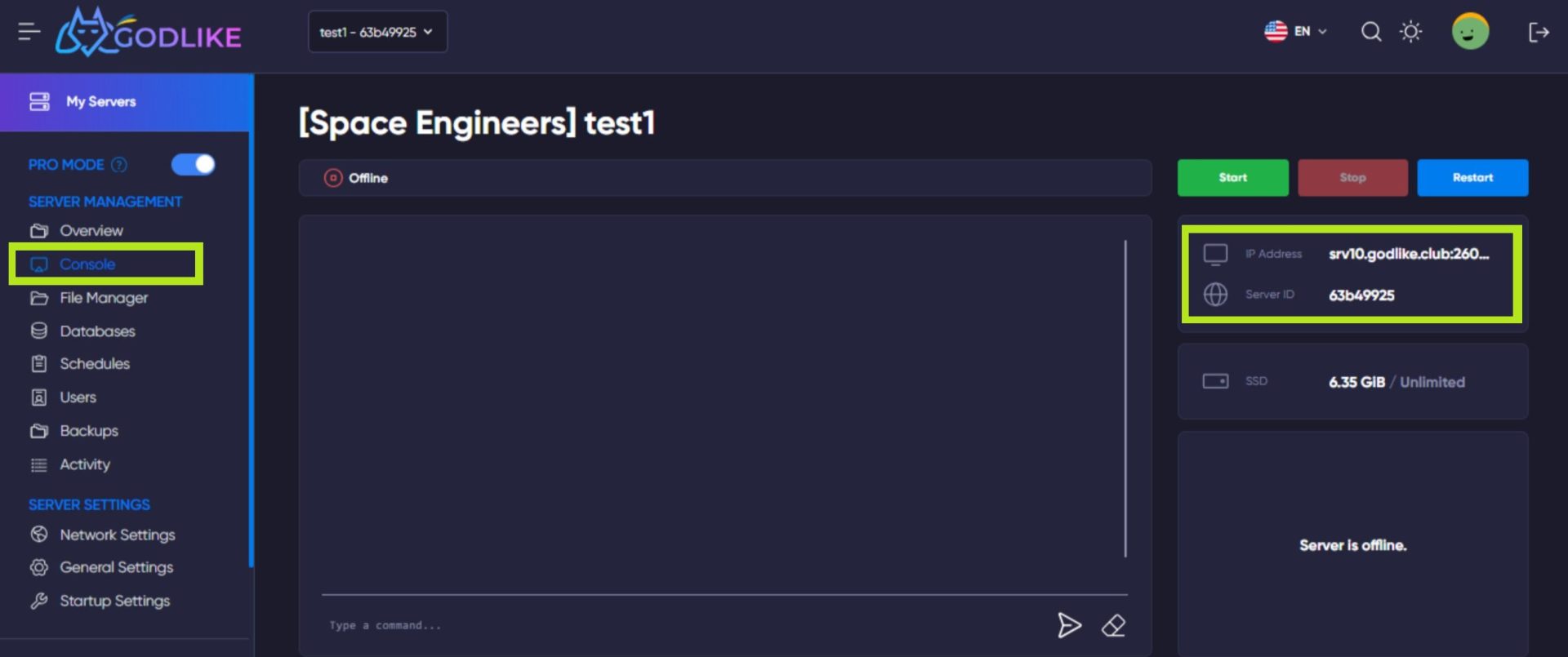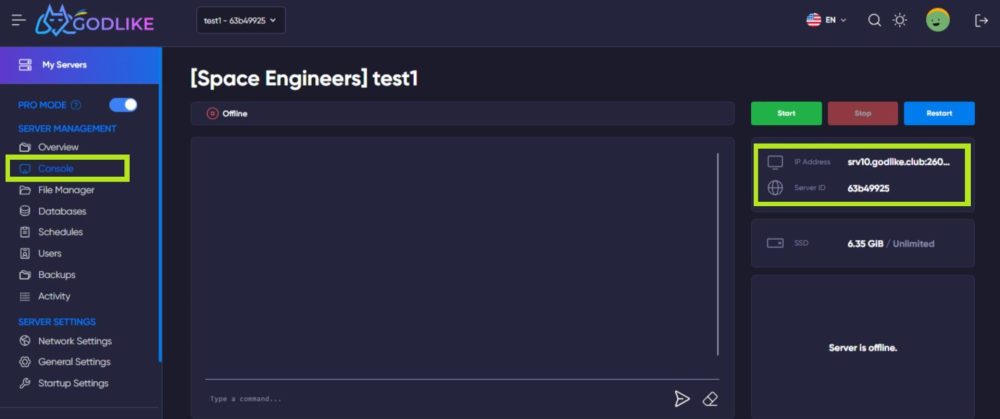 Step 6: Immerse Yourself in the Private Space Engineers Universe
Set up a private Space Engineers server using Godlike.host and  delve into the captivating universe of Space Engineers, free from external interference or disruptions. Build, explore, and engage in thrilling missions within your private gaming sanctuary, fostering an unparalleled sense of camaraderie and excitement.
Godlike.host provides an efficient and secure platform for creating your own private Space Engineers server. With its intuitive interface, customizable options, and robust server security, Godlike.host ensures that your private gaming experience remains exclusive and enjoyable. Make a private Space Engineers server with Godlike.host today and immerse yourself in an unparalleled gaming adventure with your chosen circle of players.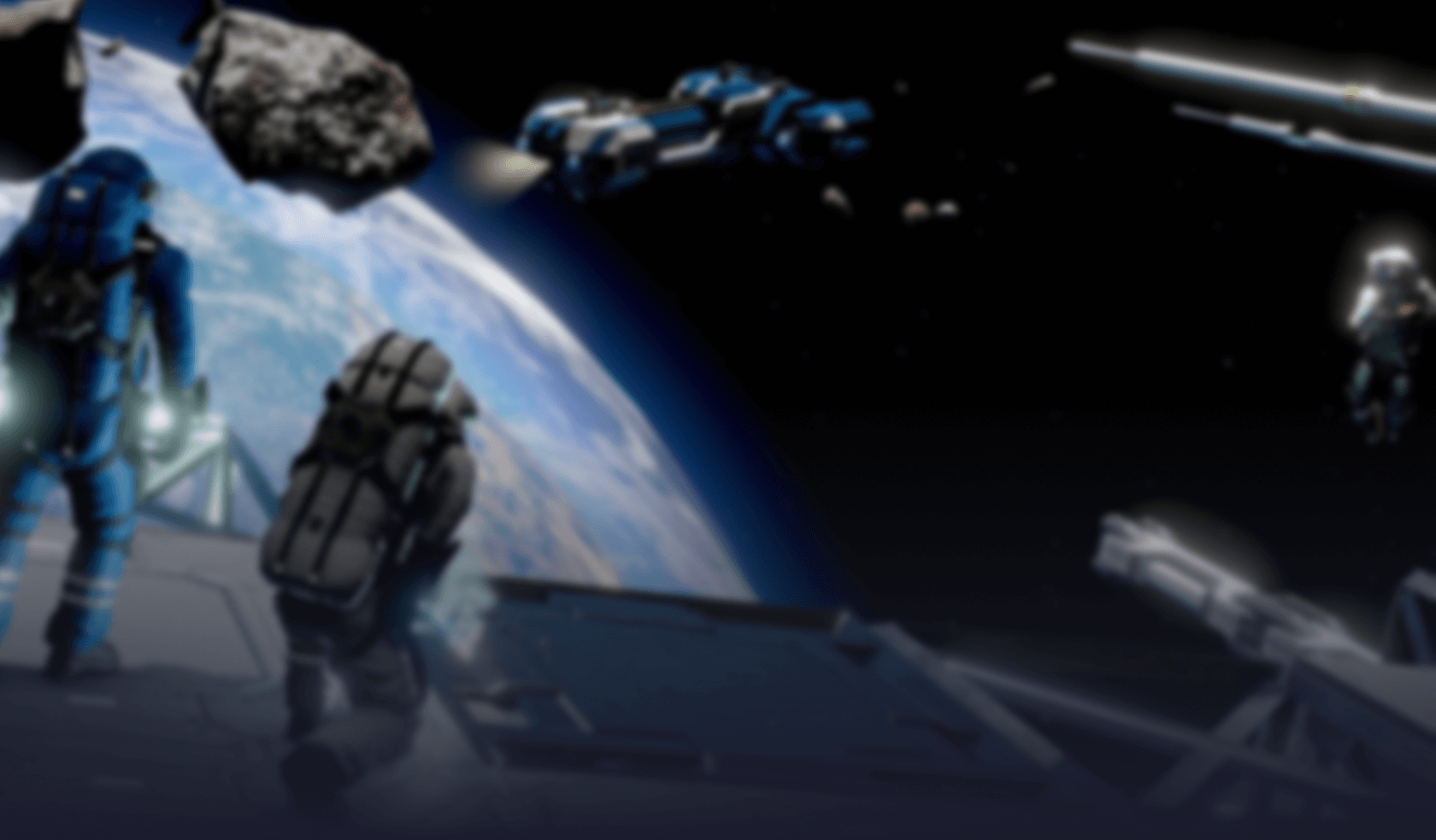 Rent Space Engineers servers
Premium Space Engineers Server Hosting
Test 7 days