How to participate in an affiliate program?
Last modified on 30 August 2023 in
Billing
Hey, Godlikers! In this guide, we will explain how to participate in an affiliate program.
What is the affiliate program from Godlike, and what are its terms?
An affiliate program is designed to attract customers, reward partners, and promote mutual growth. Godlike returns up to 15% of payments of the attracted clients.
Our current affiliate program provides recurring monthly refunds of 15% for any services purchased. The funds are added to your account after the customer has used the service within 14 days, as that is the length of our refund policy.
You can also choose an alternative option and get 60% cashback from your first payment.
Payments are sent the first week of each month if you have $25.00 USD or more in your balance. If less, payments will be sent each month until you reach the required amount.
How to register an affiliate and activate it?
To register in our affiliate program and activate it, you need the following:
1) Register on our billing if you are not registered yet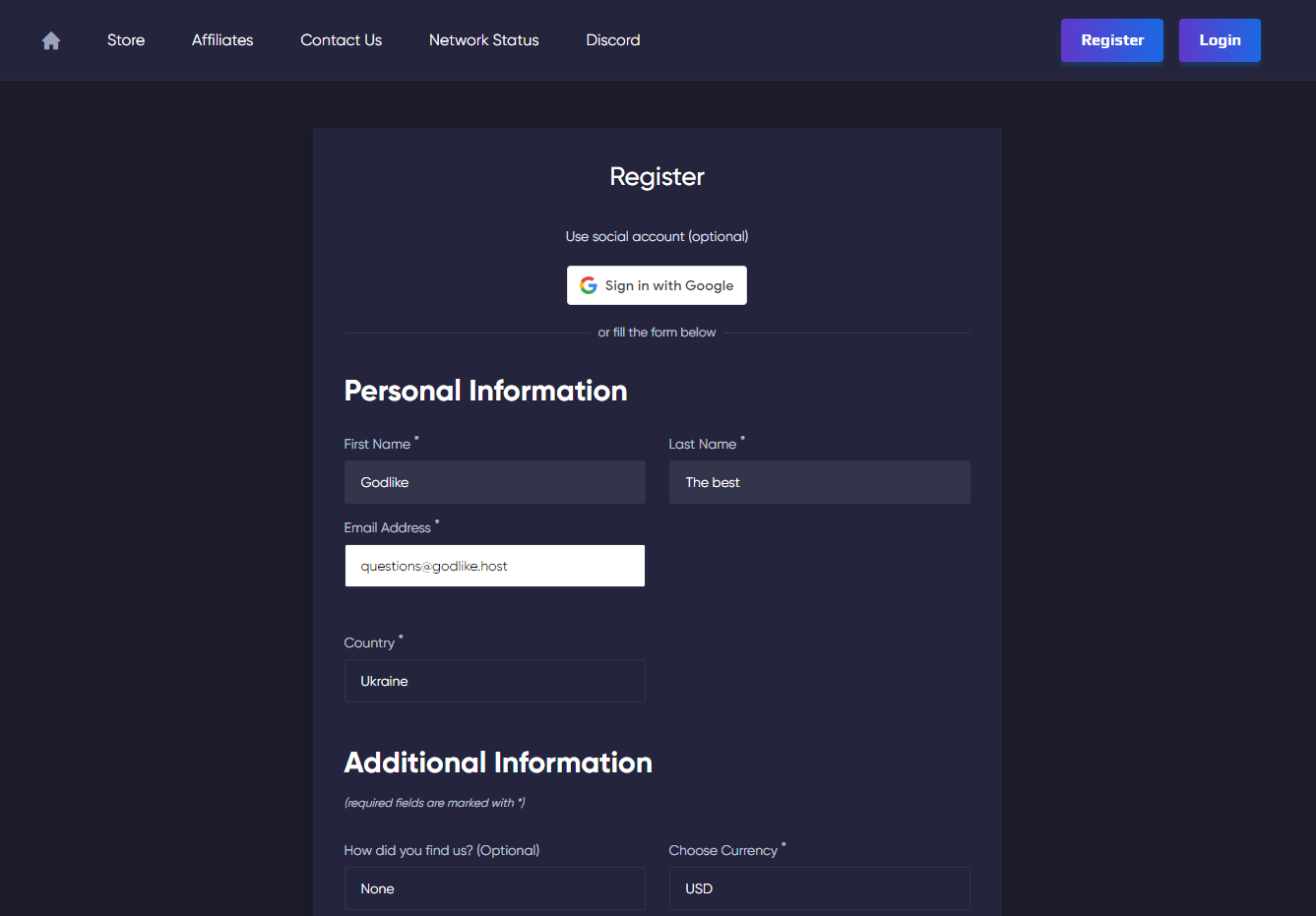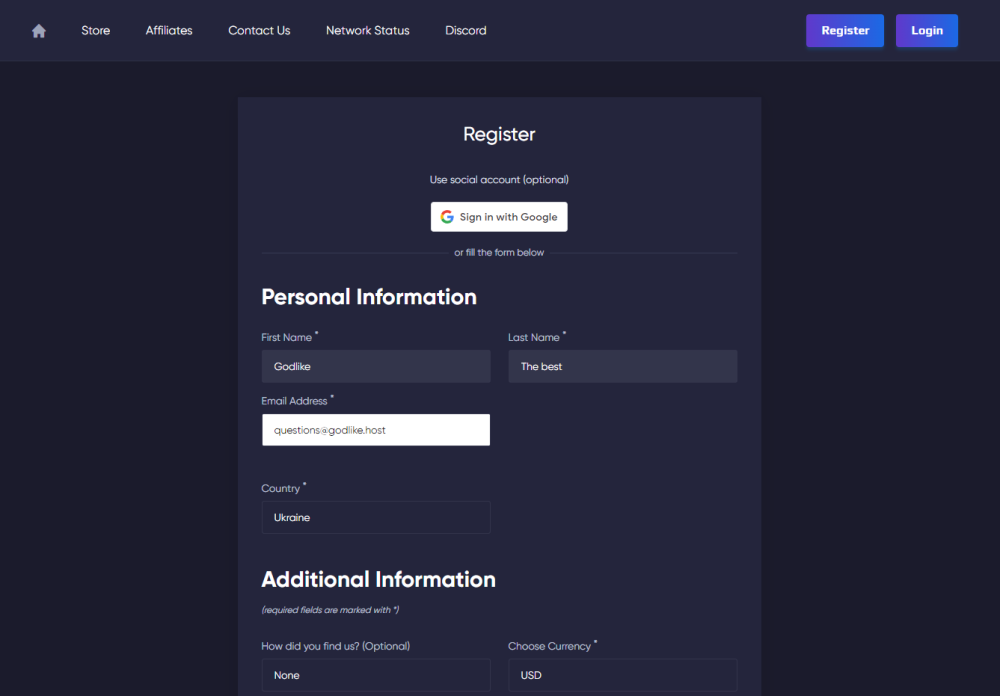 2) Go to the affiliate section


3) Click the "Activate Affiliate Account" button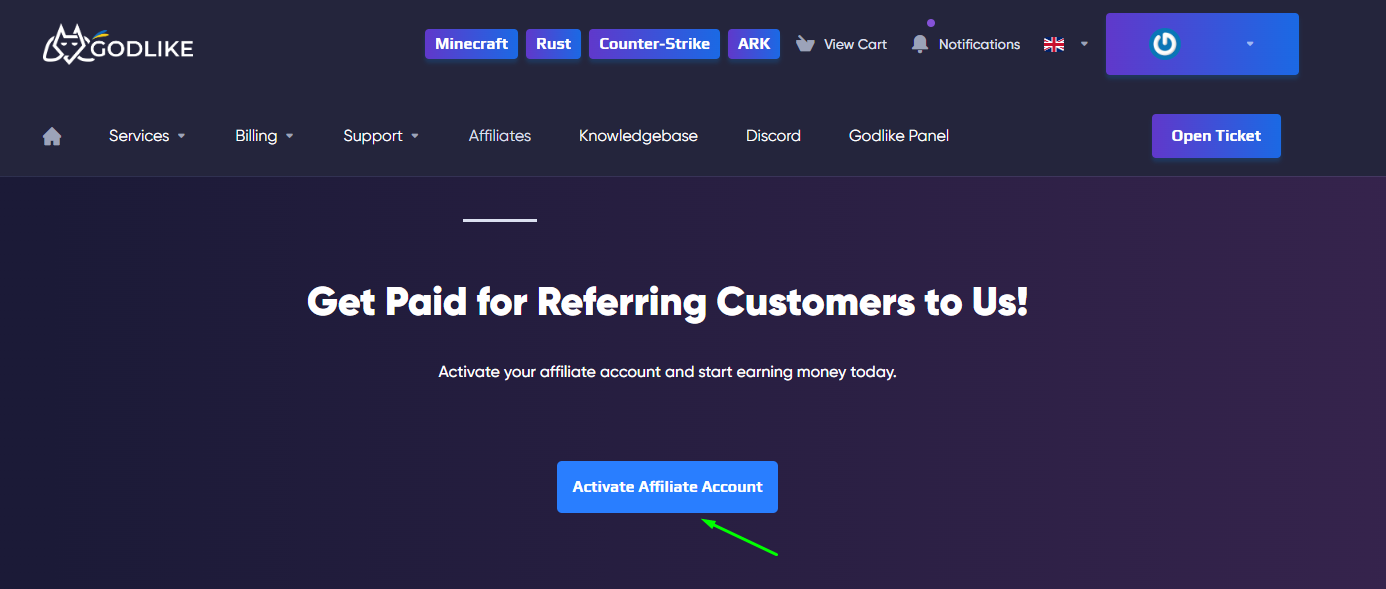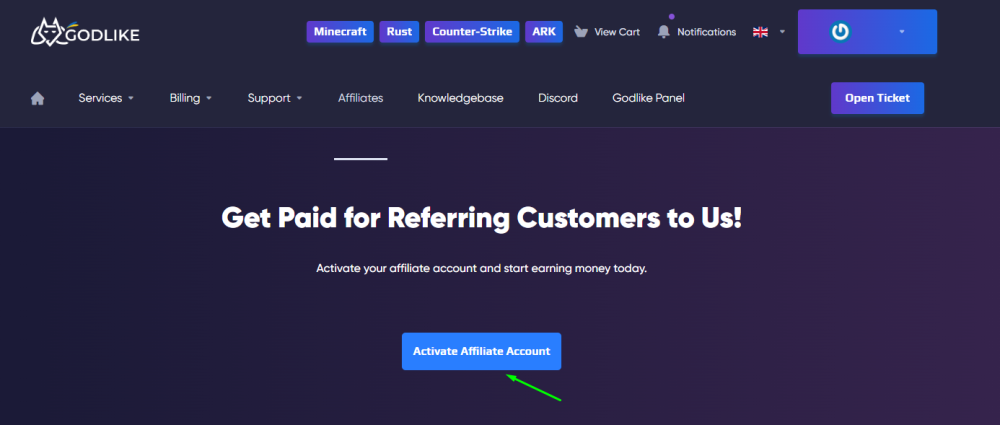 That's it, you are registered in our affiliate program! Below we tell you how to get a ready-made affiliate link or generate it.
How does an affiliate link work and how to use the default one?
The affiliate link leads to the main site, and your affiliate account will be saved in the cookies of the referred customers for 90 days. As a result, you'll get credit (affiliate credit) for the purchase if they don't buy it right away, but, for example, make the purchase later in the month.
After completing the previous step, we can see the "Unique Referral Link":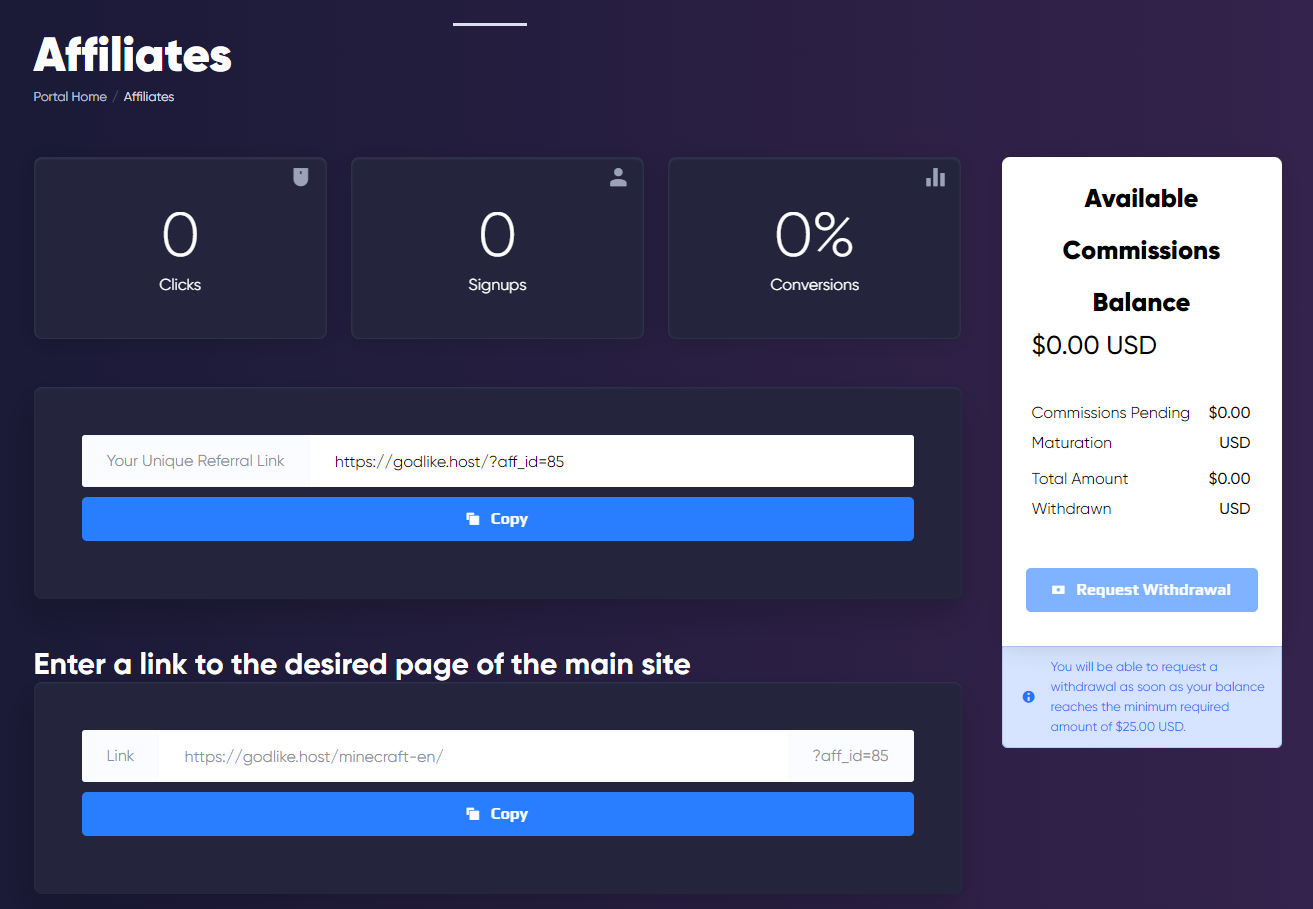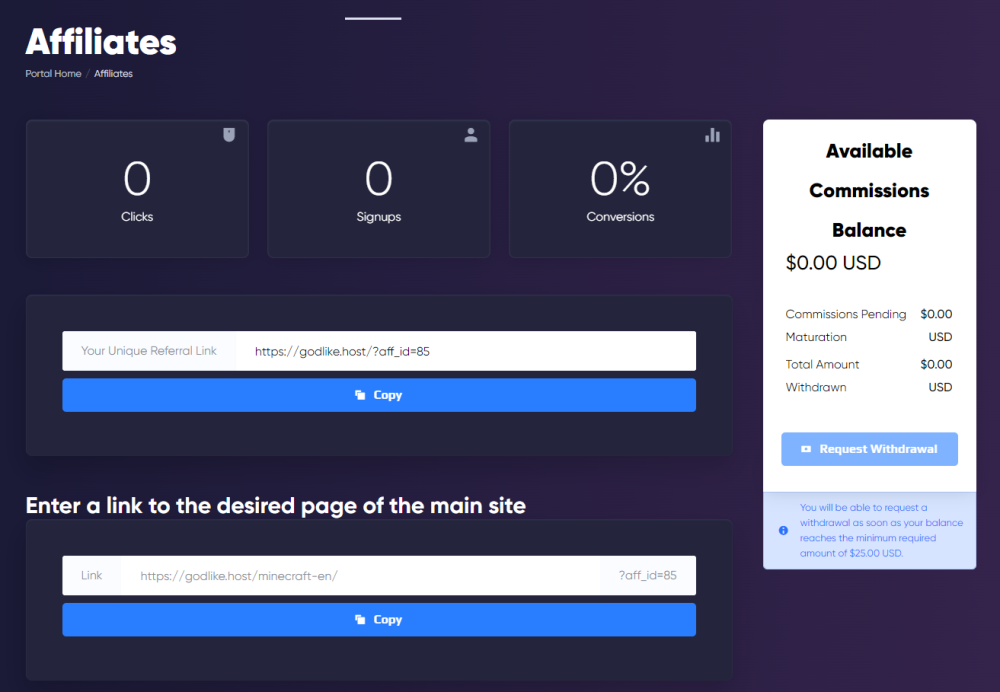 Press "Copy" under "Your Unique Referral Link" if you want to use the default referral link.
How to generate a custom game link?
If you want to use a referral link for a game, for example, RUST then go to game servers and select your game.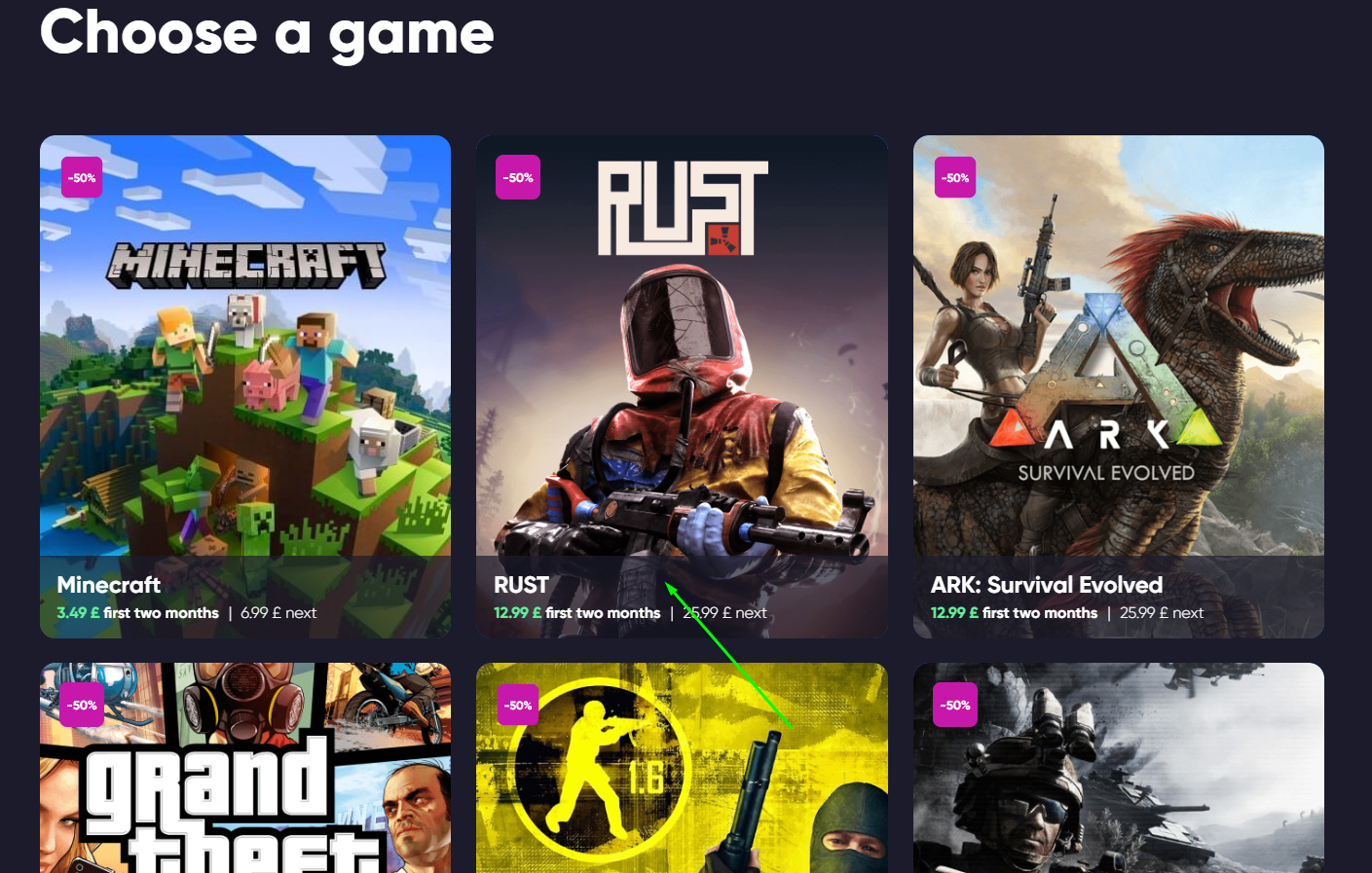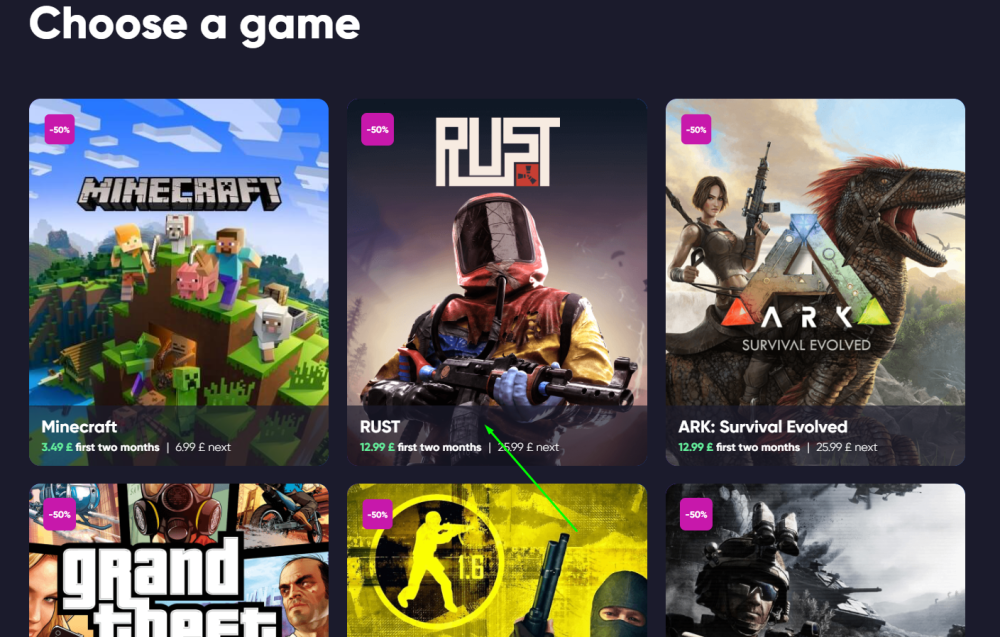 Then copy the page address, in our case it's https://godlike.host/rust-en/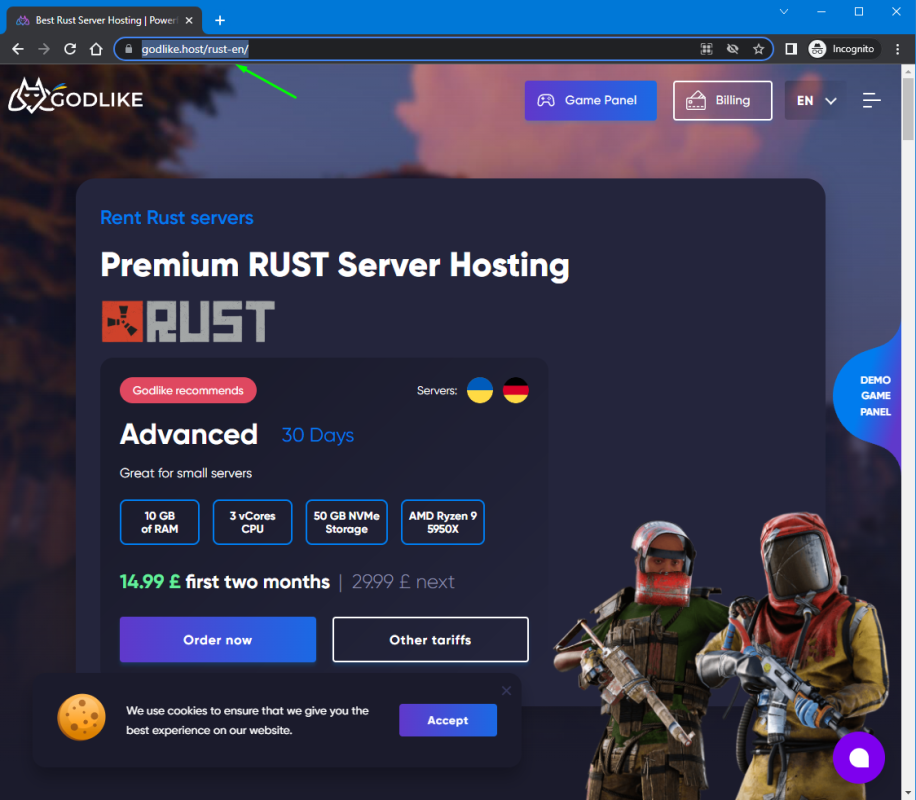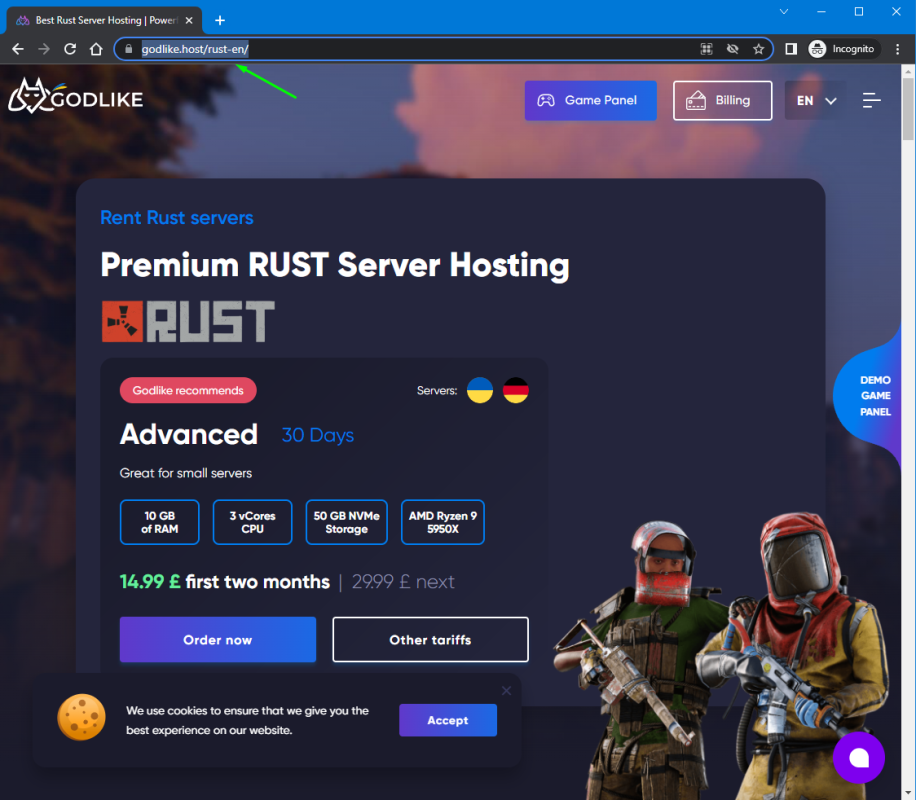 And paste it to the billing link generator:


Then just press "Copy". That's it! We generated your personal affiliate link to a custom game. In our case, it is RUST.
Get 60% cashback from the first customer payment or 15% from all payments
With Godlike, you can choose which accumulation system to use. In the first case, you will receive 60% of the first customer payment (excluding free servers) - this option is suitable if you want to get more money at once and plan to attract customers with a large amount of the first payment. Or you can choose a standard system where you will receive 15% of each payment, even recurring ones - this option is better suited for attracting regular customers and long-term cooperation.
By default, you will receive cashback for 15% of all payments. If you want to receive 60% of the first payment, write to us, we will be happy to adjust your affiliate program for you!
If you have any questions about the affiliate program
If you still have questions or suggestions regarding the affiliate program, you can always contact our support team at Discord. Or write an email to the affiliate relationship manager at [email protected]. Thank you for your interest in the affiliate program, we hope that we will work together and be useful to each other! 🙂