How to play V Rising with friends?
Last modified on 29 September 2023 in
V Rising
Do you enjoy playing the acclaimed open-world action game V Rising? Want to discover the mysterious, gloomy world of vampires with your pals while also sharing the excitement? You're in luck, then! We'll walk you through the process of playing V Rising with friends utilizing the amazing hosting service Godlike.host in this post. Playing with pals gives the game a completely new depth, regardless of whether you're an experienced vampire lord or just beginning your bloodsucking quest. Let's get started now and learn how to build up the ideal V Rising co-op experience.
Step 1: Sign Up for Godlike.host
The first thing you need to do to play V Rising with friends is to create an account on Godlike.host. It's a reliable platform that specializes in hosting various multiplayer games, including V Rising. Get an account by visiting their website. You'll be operating in no time thanks to the simple procedure.
Step 2: Choose Your V Rising Server
Once you've created your Godlike.host account, it's time to set up your V Rising server. Log in to your Godlike.host account and navigate to the server setup page. Here, you'll find all the options you need to customize your V Rising server to your liking.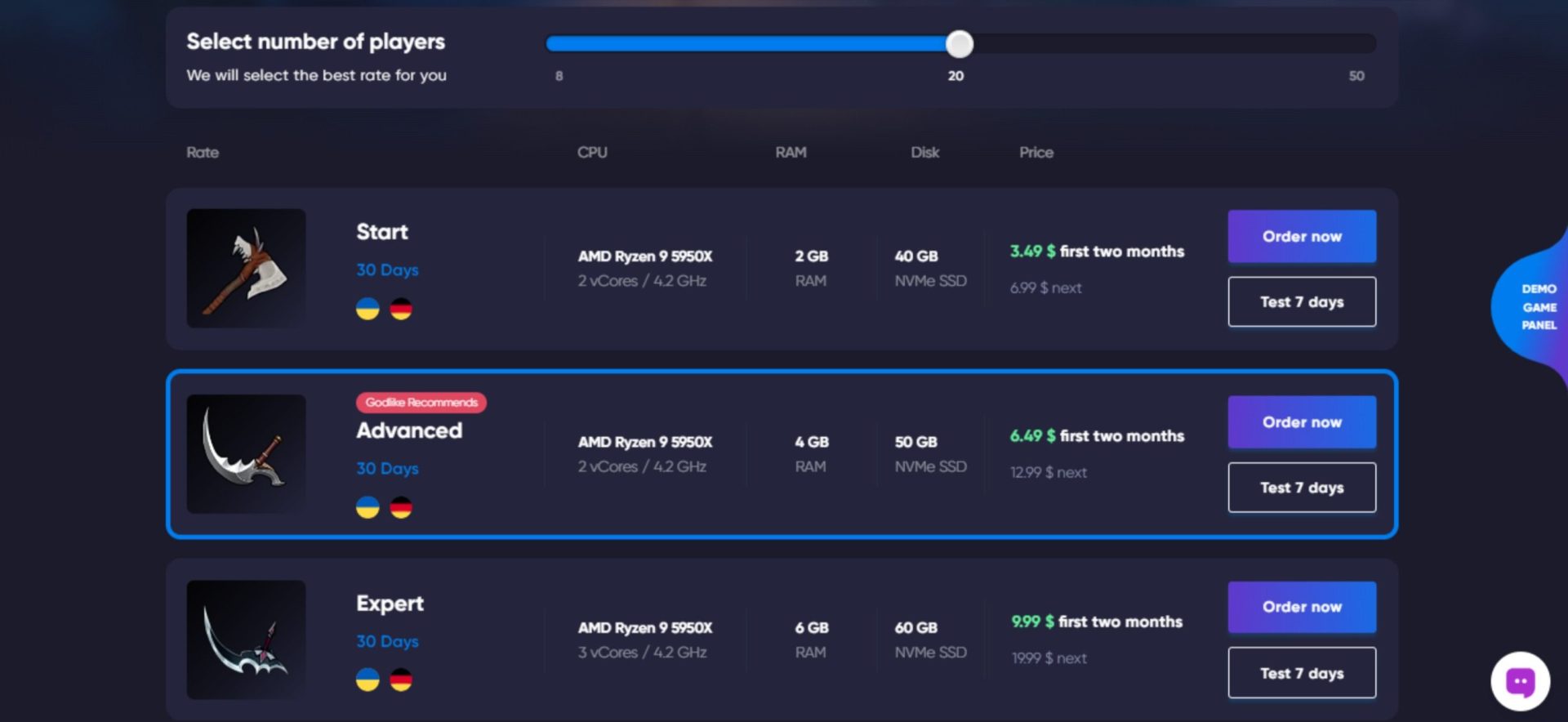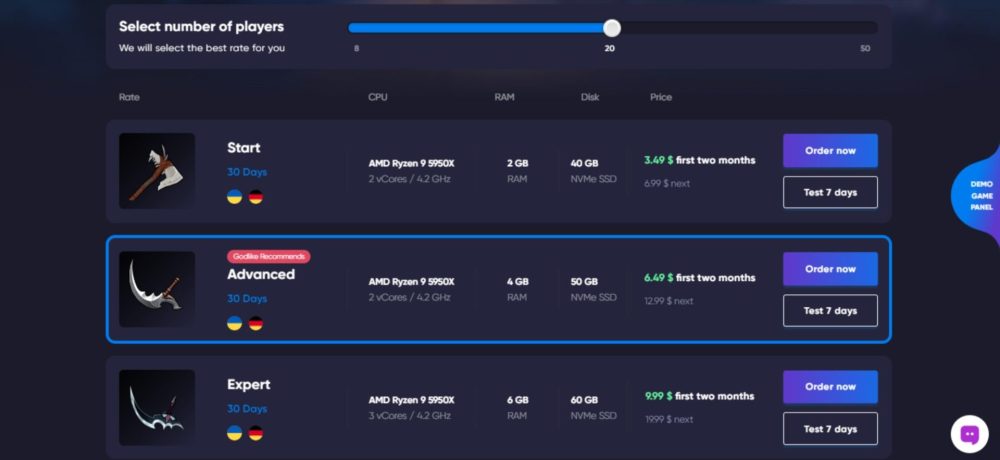 Step 3: Customize Your Server
Customizing your V Rising server to fit your tastes is now the fun part. You can change options for the game mode, server location, and player slots. To guarantee a seamless gaming experience, pick a location that works well for you and your pals. To play V Rising with friends, don't forget to switch the game mode to cooperative.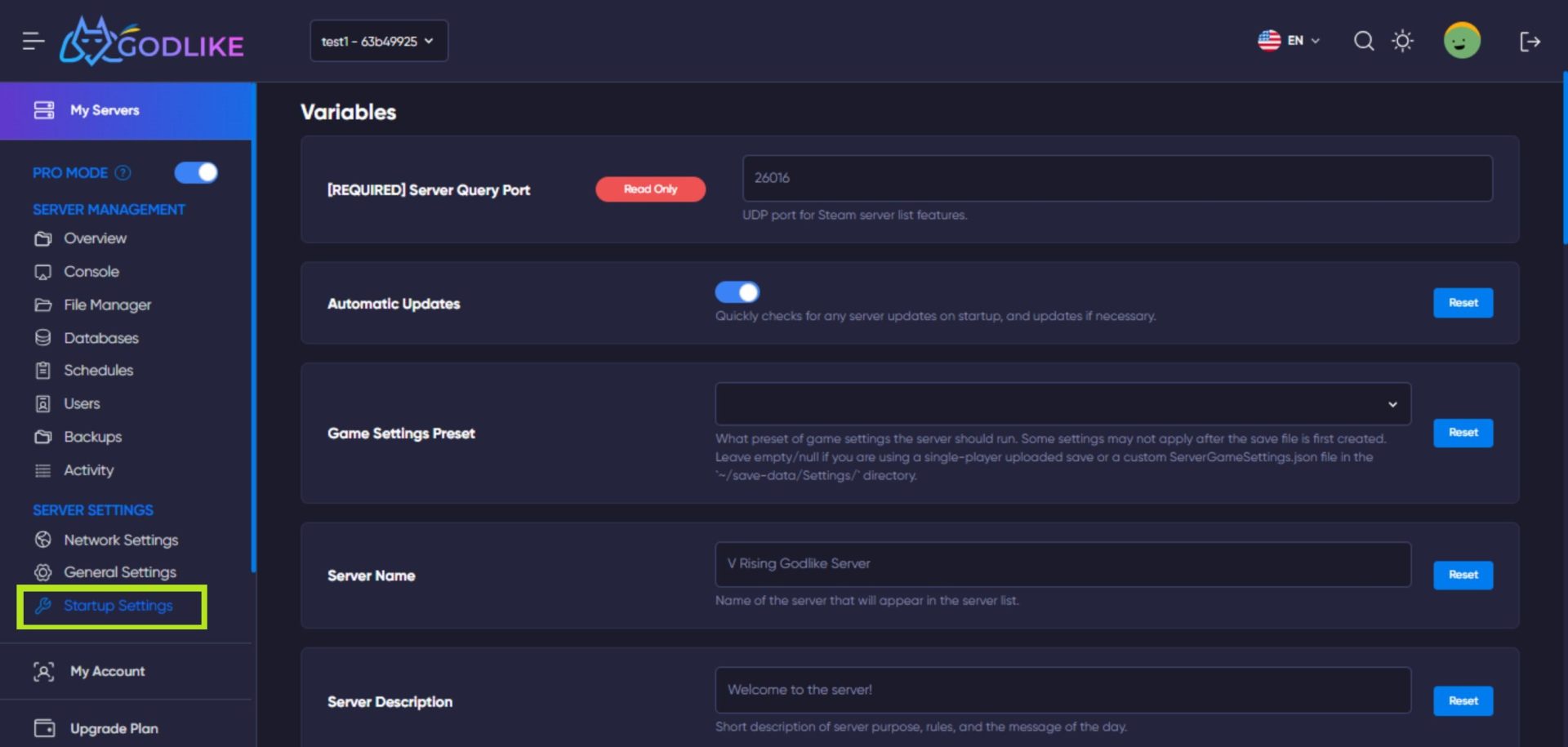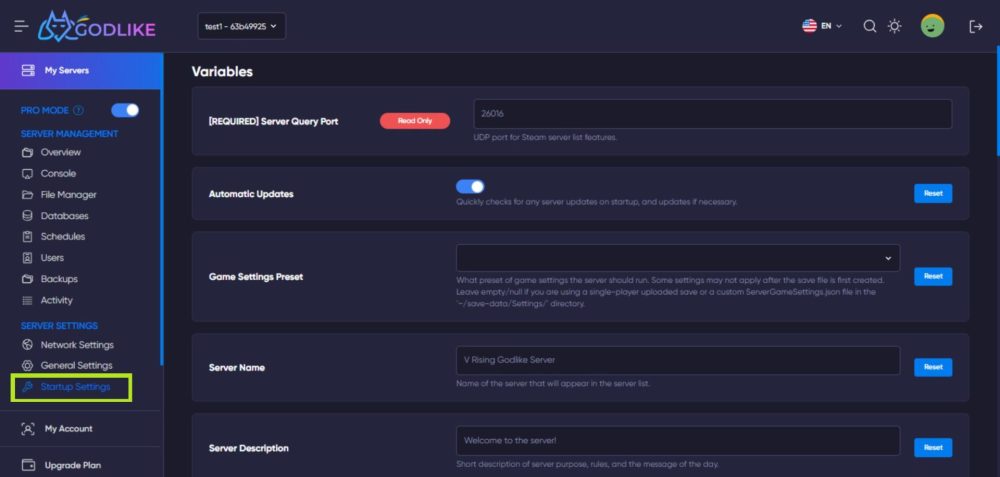 Step 4: Invite Your Friends
It's time to ask your friends to play V Rising with you now that your server is configured just how you like it. This procedure is simple because to Godlike.host. If you invite friends through the platform, they will get a link to join your server immediately. You may add a password for more security if you want to keep your server private.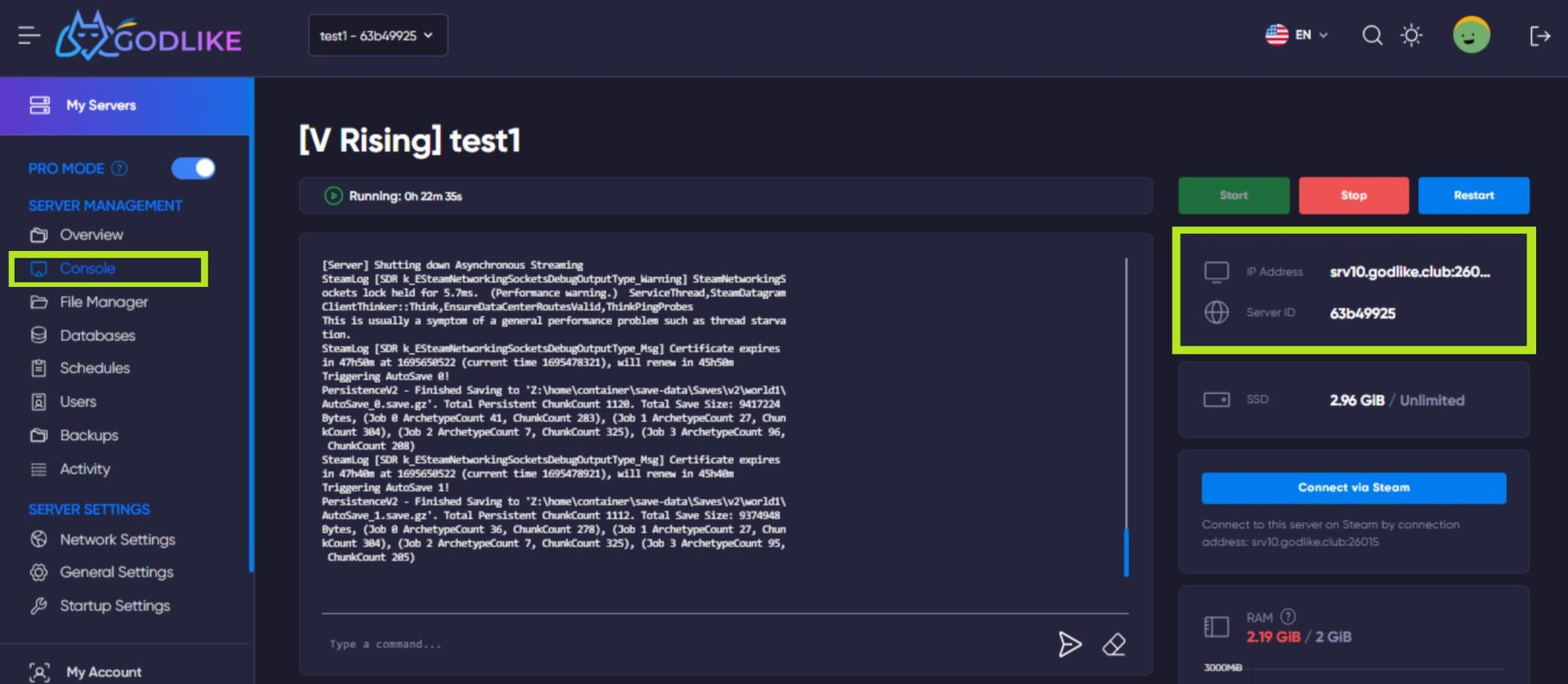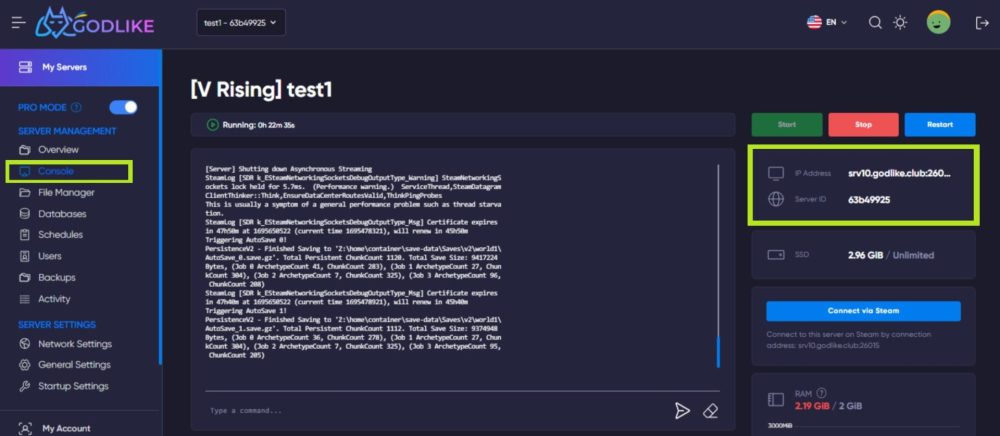 Step 5: Launch Your V Rising Server
With your friends on board and your server settings configured, it's time to launch your V Rising server. Godlike.host makes this process quick and painless. Just click the "Start" button, and within moments, you'll be ready to jump into the world of vampires with your friends.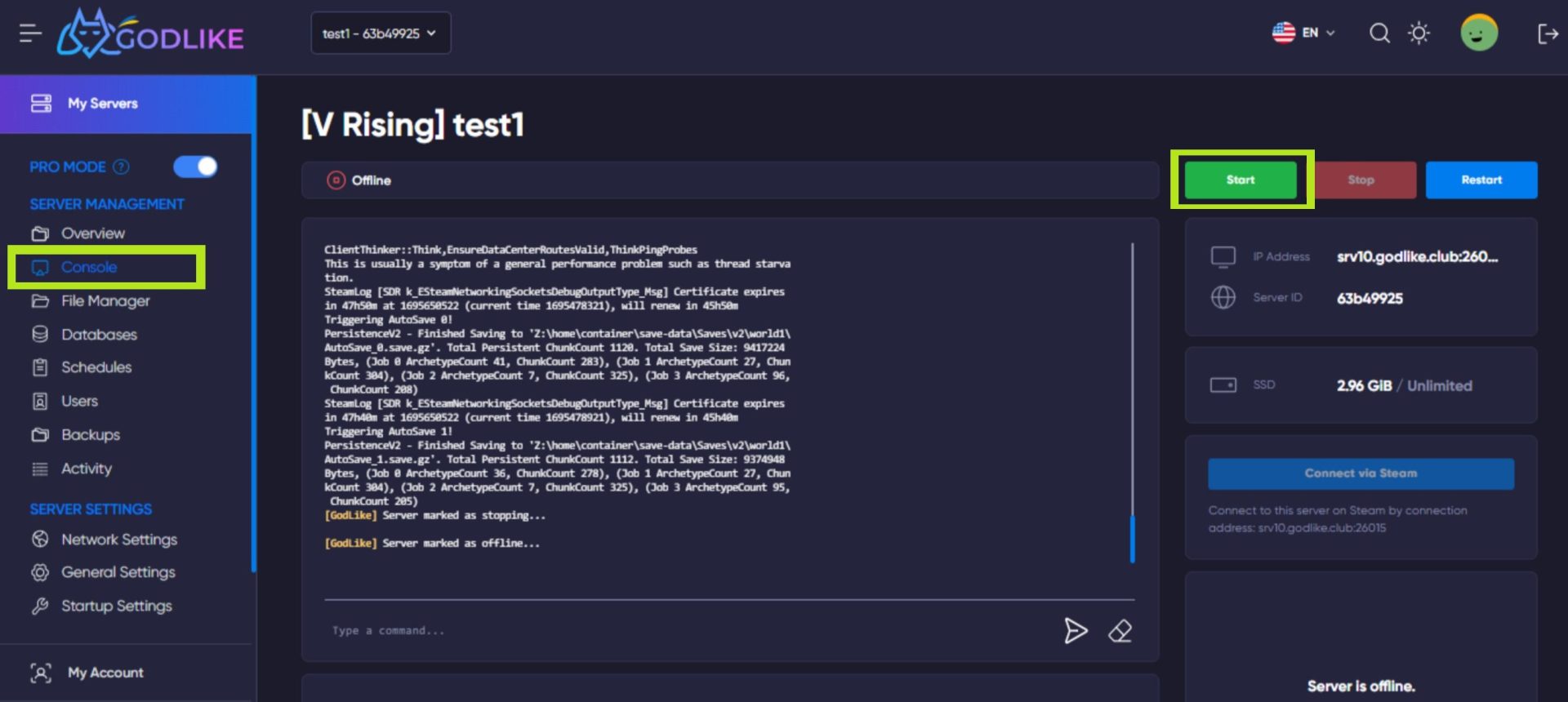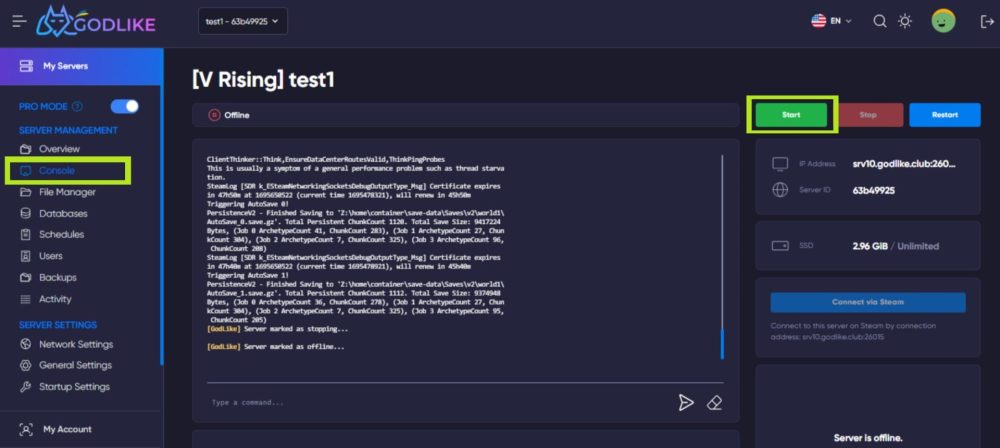 Step 6: Play V Rising with Friends
Once your server is up and running, gather your friends in the game and start your V Rising adventure together. Explore the dark and immersive world, complete quests, battle powerful enemies, and strengthen your vampire clan as a team. The co-op experience in V Rising offers endless opportunities for collaboration and fun.
Playing V Rising with friends is an incredible way to enjoy this thrilling vampire-themed game. Thanks to Godlike.host, setting up your own server and inviting friends has never been easier. So, gather your vampire clan, customize your server, and embark on an unforgettable journey in the world of V Rising. With Godlike.host, you can create the ultimate co-op experience and share the excitement of playing V Rising with friends. Start your adventure today!