How to set up a dedicated Space Engineers server?
Setting up a dedicated Space Engineers server is the way to go if you're a die-hard fan wishing to elevate your gaming experience. Godlike.host's dependable services have made the procedure easier and more simple than before. Here is a step-by-step tutorial for utilizing Godlike.host to set up a dedicated Space Engineers server.
Step 1: Choose the Right Plan
Setting up a dedicated Space Engineers server is a seamless process with Godlike.host, known for its top-notch server hosting services. To get started, the first step is to head over to Godlike.host's website. Once there, navigate to the Space Engineers section and select the server hosting plan that suits your needs. Godlike.host offers a variety of plans, ensuring that you can find one that aligns perfectly with your requirements.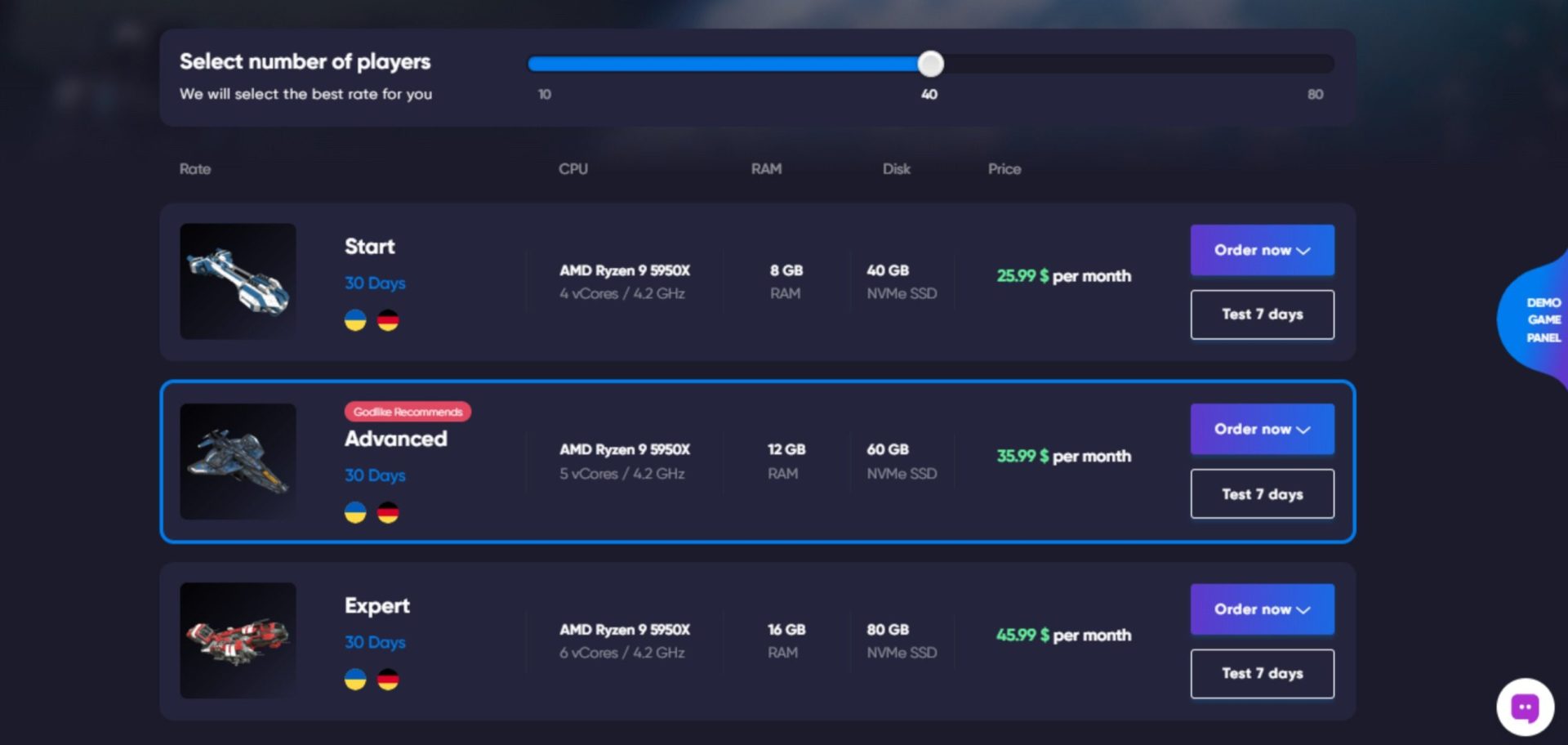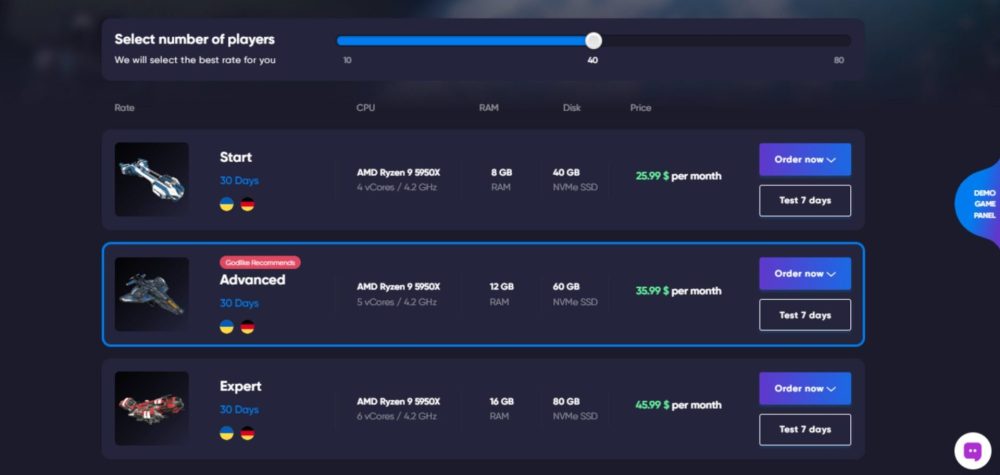 Step 2: Provide Server Details
The following action is to adhere to Godlike.host's straightforward directions after choosing your desired plan. The name of the server, the number of players, and any particular specifications you want to use must all be provided. Even for individuals who might not consider themselves to be tech-savvy, this process is a snap because of the user-friendly design.
Step 3: Await Quick Setup
Once you've input all the necessary details and configurations, the Godlike.host platform will swiftly process your request and set up your dedicated Space Engineers server in no time. This efficient setup process is one of the many reasons why gamers prefer godlike.host for their Space Engineers server needs. 
Moreover, Godlike.host's dedicated customer support team is always available to assist you with any queries or concerns you might have during the setup process. Their prompt and knowledgeable support further solidifies the seamless experience of setting up a dedicated Space Engineers server with godlike.host.
If you're looking to set up a dedicated Space Engineers server effortlessly and efficiently, Godlike.host is the ideal platform for you. With its user-friendly interface, a range of hosting plans, and dedicated customer support, Godlike.host simplifies the process of creating your very own Space Engineers gaming hub. Set up a dedicated Space Engineers server today with Godlike.host and elevate your gaming experience to new heights.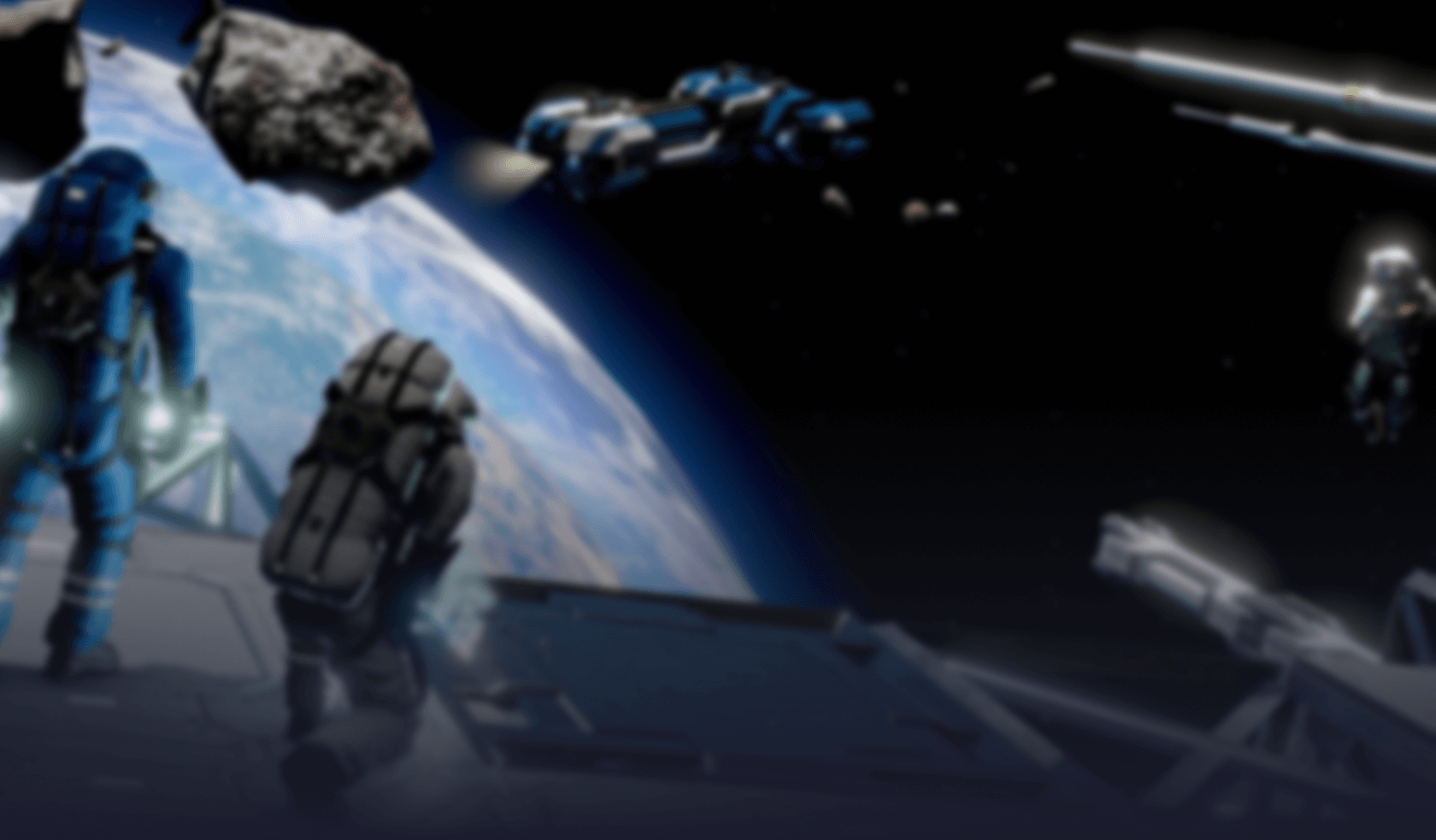 Rent Space Engineers servers
Premium Space Engineers Server Hosting
Test 7 days