How to set up a Space Engineers server?
Are you eager to set out on exciting space expeditions with your buddies in the realm of Space Engineers? Look nowhere else! We will walk you through the process of setting up a Space Engineers server using Godlike.Host in this extensive manual. You'll be prepared to build your very own server and explore the unlimited possibilities of this amazing game by the time this lesson is over.
What is Space Engineers?
Let's quickly introduce Space Engineers to anyone who may be unfamiliar with the game before we get started on the server setup procedure. A sandbox game called Space Engineers mixes engineering, building, and exploring features amid the immensity of space. Space Engineers is a fascinating experience that you can enjoy with your pals through multiplayer gaming, whether you want to construct amazing spaceships, make intricate technology, or simply explore the galaxy.
Why Choose Godlike.Host?
Godlike.Host is a leading game server hosting provider known for its reliability and top-notch customer support. Setting up a Space Engineers server with Godlike.Host ensures a smooth and enjoyable multiplayer gaming experience. They make setup simple by providing high-performance servers and intuitive control interfaces. Let's get going!
Sign Up and Choose Your Plan
The first step to set up a Space Engineers server with Godlike.Host is to create an account on their website. Once you're logged in, browse through their plans to select one that suits your needs. Consider factors like the number of players, server location, and your budget when making your choice.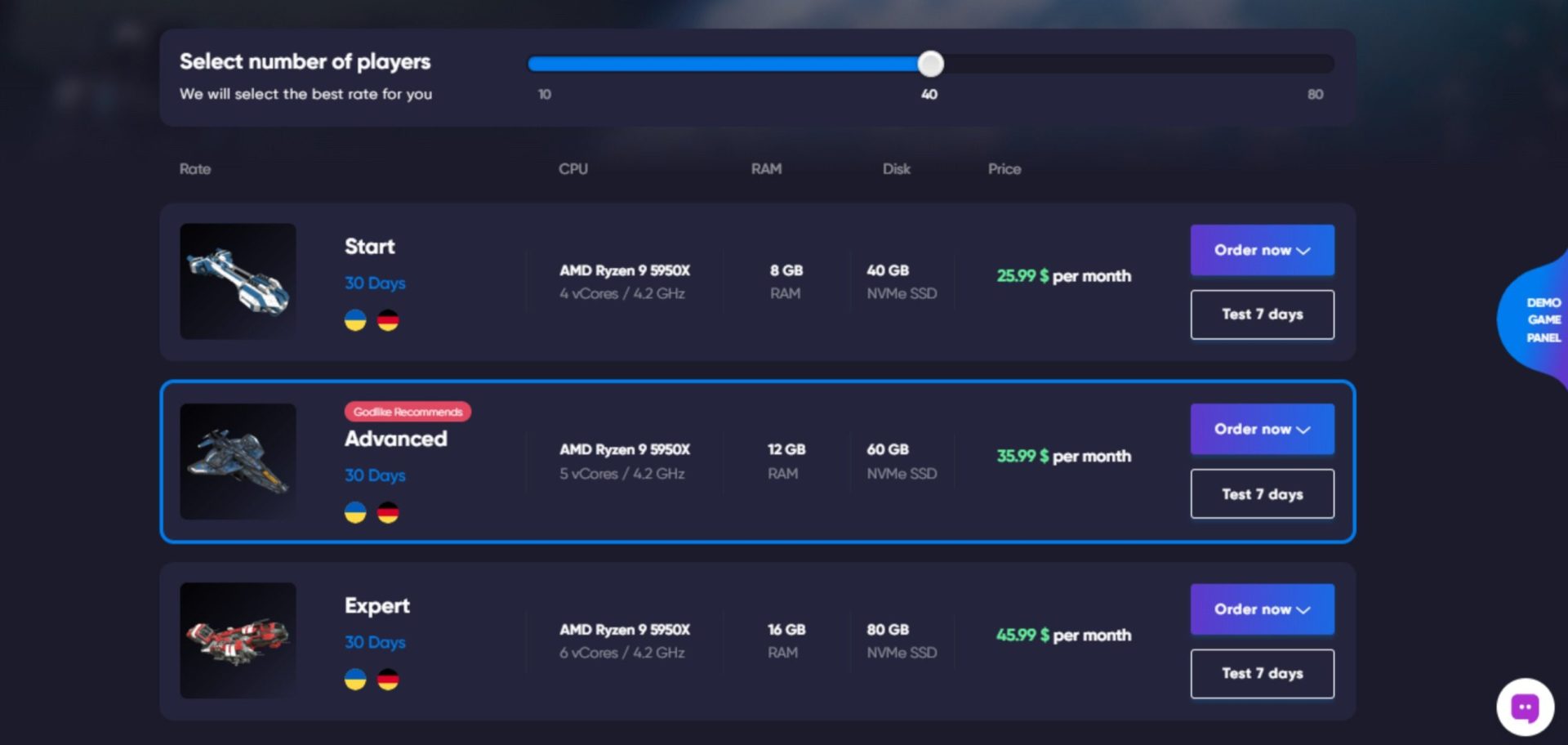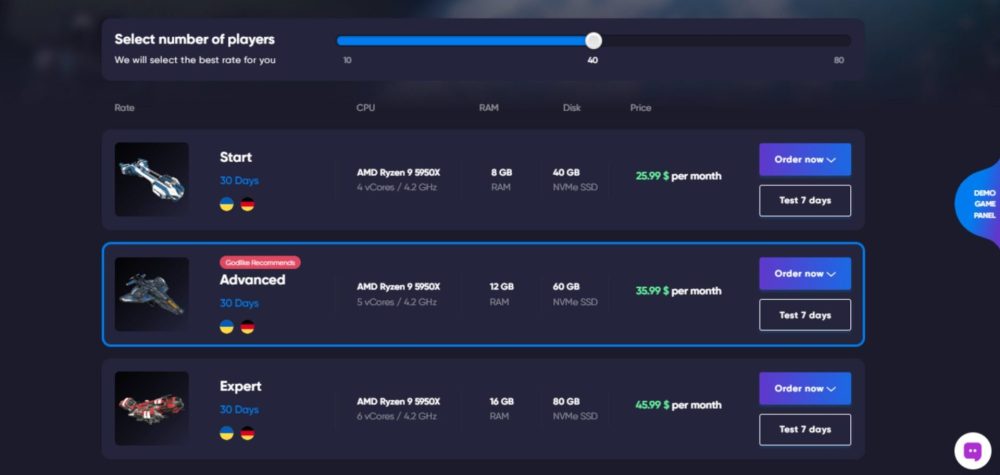 Configure Your Server
After selecting a plan, it's time to configure your Space Engineers server. Godlike.Host provides an intuitive control panel where you can customize various server settings. You can set up your server name, password, and choose the game world type, such as creative or survival mode.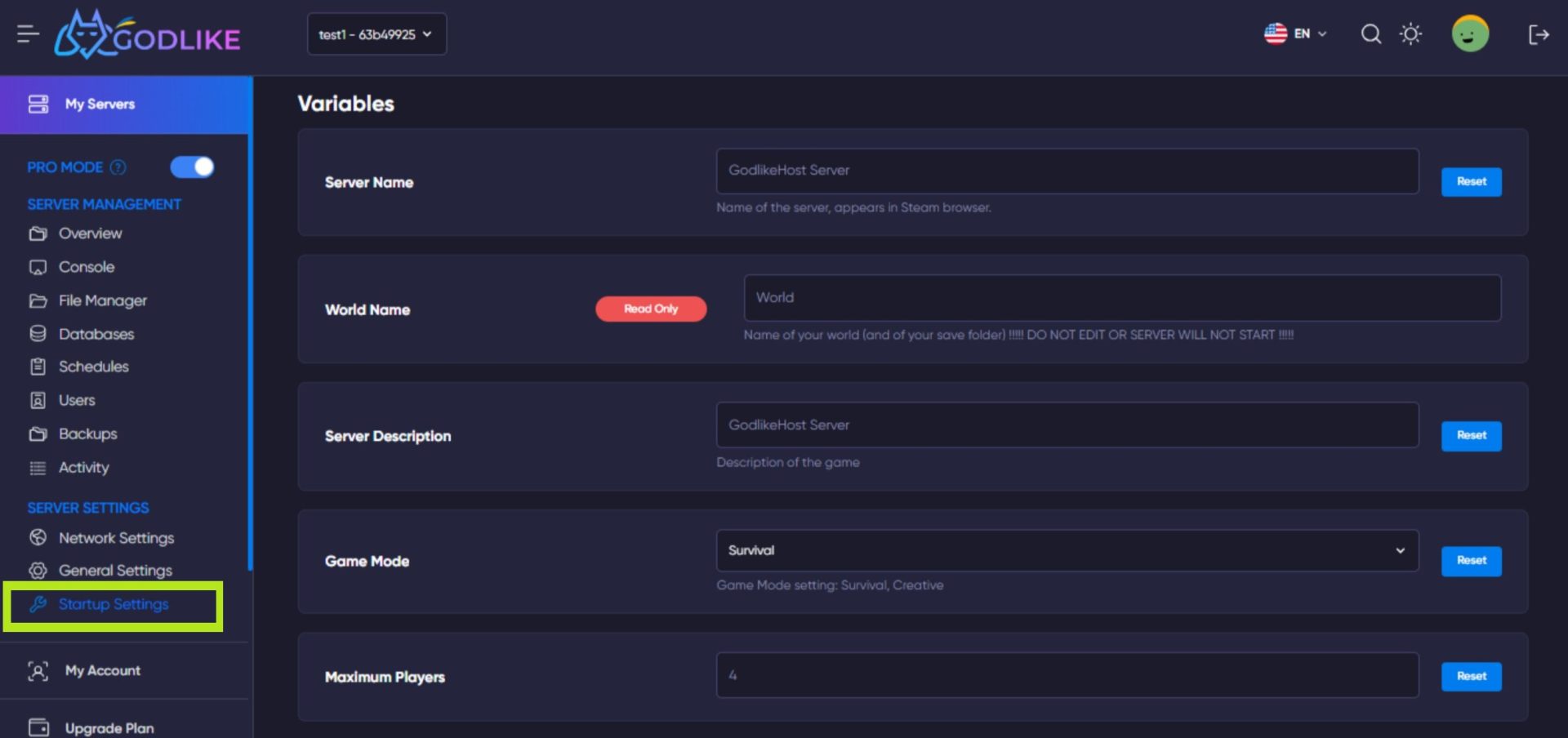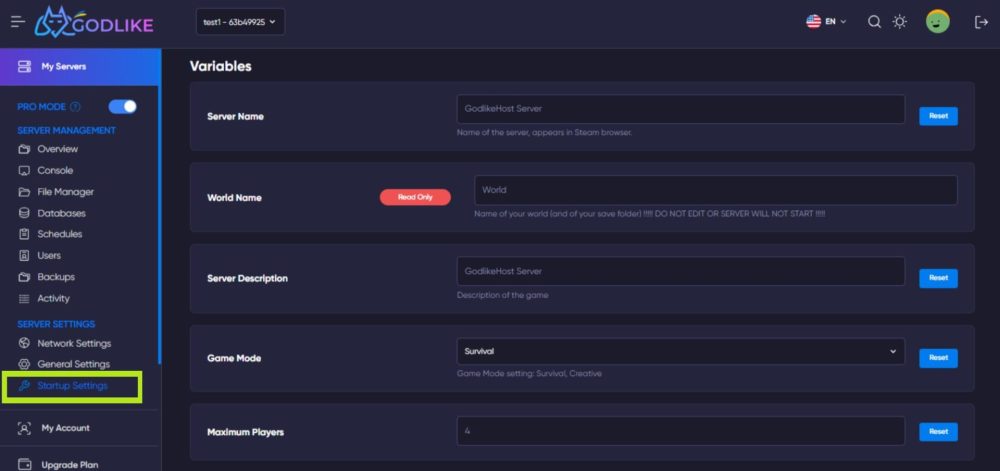 Space Engineers Dedicated Server Configuration File:
Location: The main configuration file is typically named SpaceEngineers-Dedicated.cfg.
Explanation: This file contains various settings and parameters that configure the behavior of the dedicated server. It allows you to customize aspects such as server settings, world settings, multiplayer options, and more.
Install Space Engineers
With the server settings configured, it's time to install Space Engineers. Godlike.Host makes this process easy with one-click installation options. Just select Space Engineers from the available game list and let the system do the work for you.
Bring Your Friends Here
Once your server is operational, invite your friends to join you in the expanse of Space Engineers. Give them access to the server details so they may instantly connect to it with the previously set IP address and password.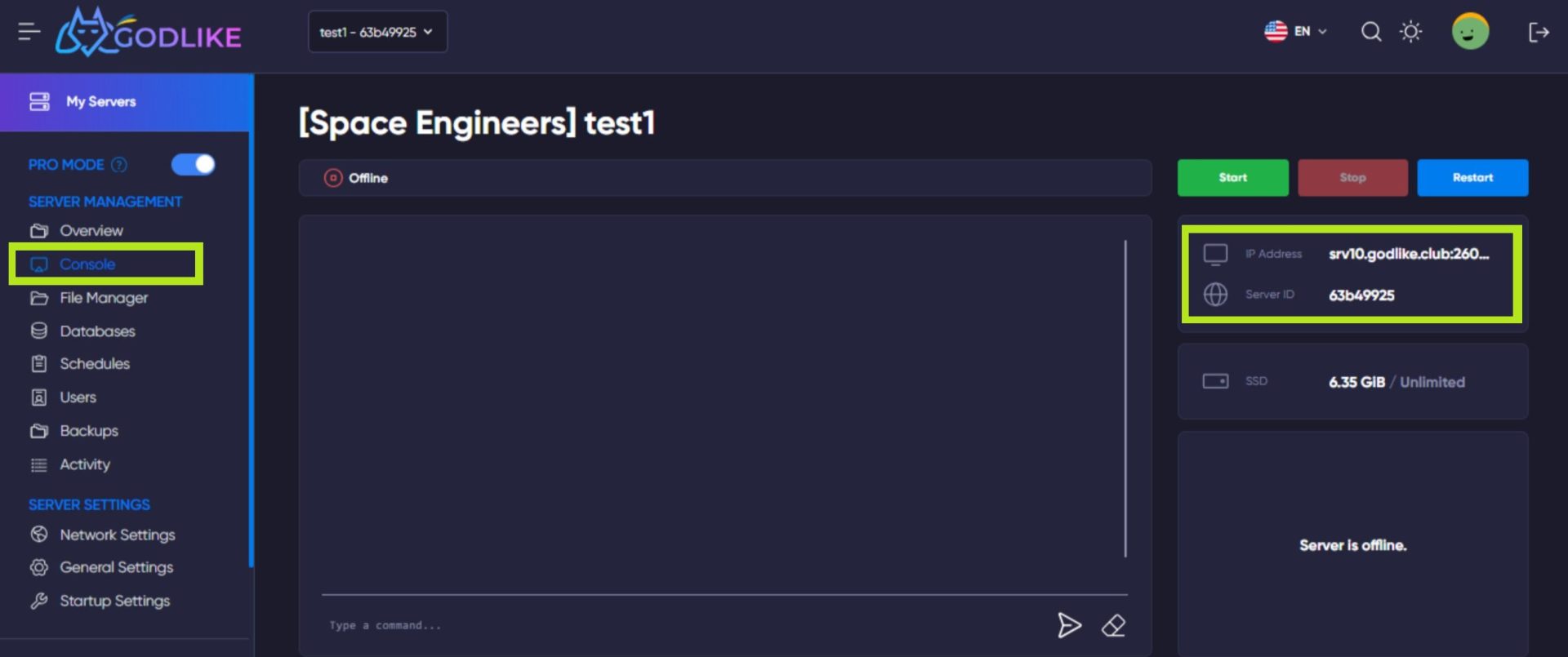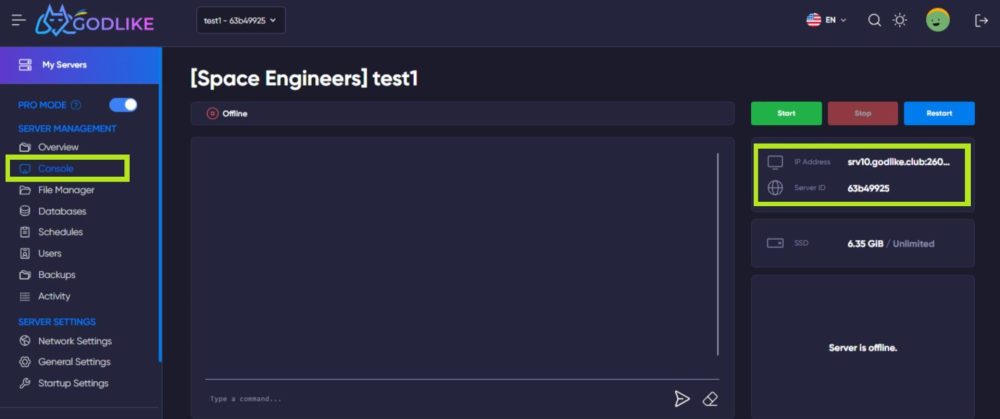 Monitor and Maintain
Setting up a Space Engineers server with Godlike.host is simple, although it's important to periodically check and manage your server. To guarantee that you and your buddies have a flawless gaming experience, keep an eye on performance, create backups, and update modifications as necessary.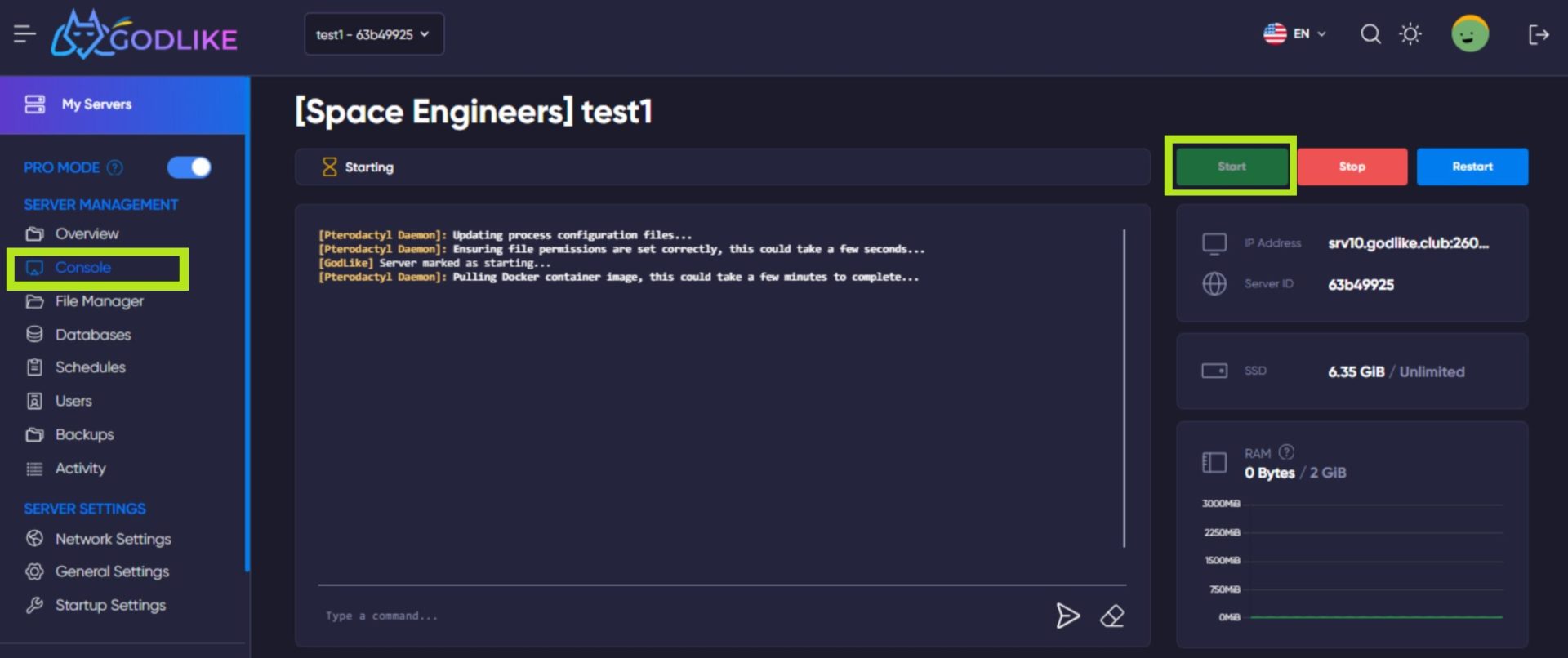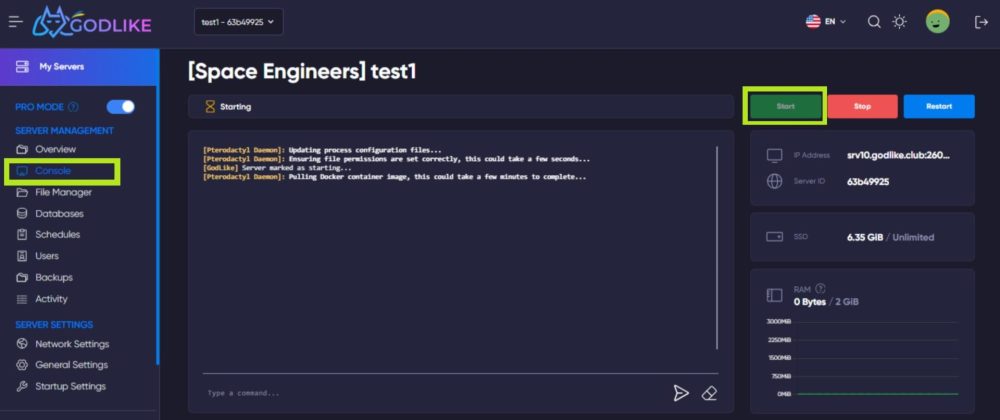 You may share the exciting universe of Space Engineers with your friends by using the simple host approach. You can quickly set up and start using your server by following these six steps. So go ahead and design your own special space adventure while exploring the game's limitless opportunities. Set up a space Engineers server now and start an unforgettable cosmic trip!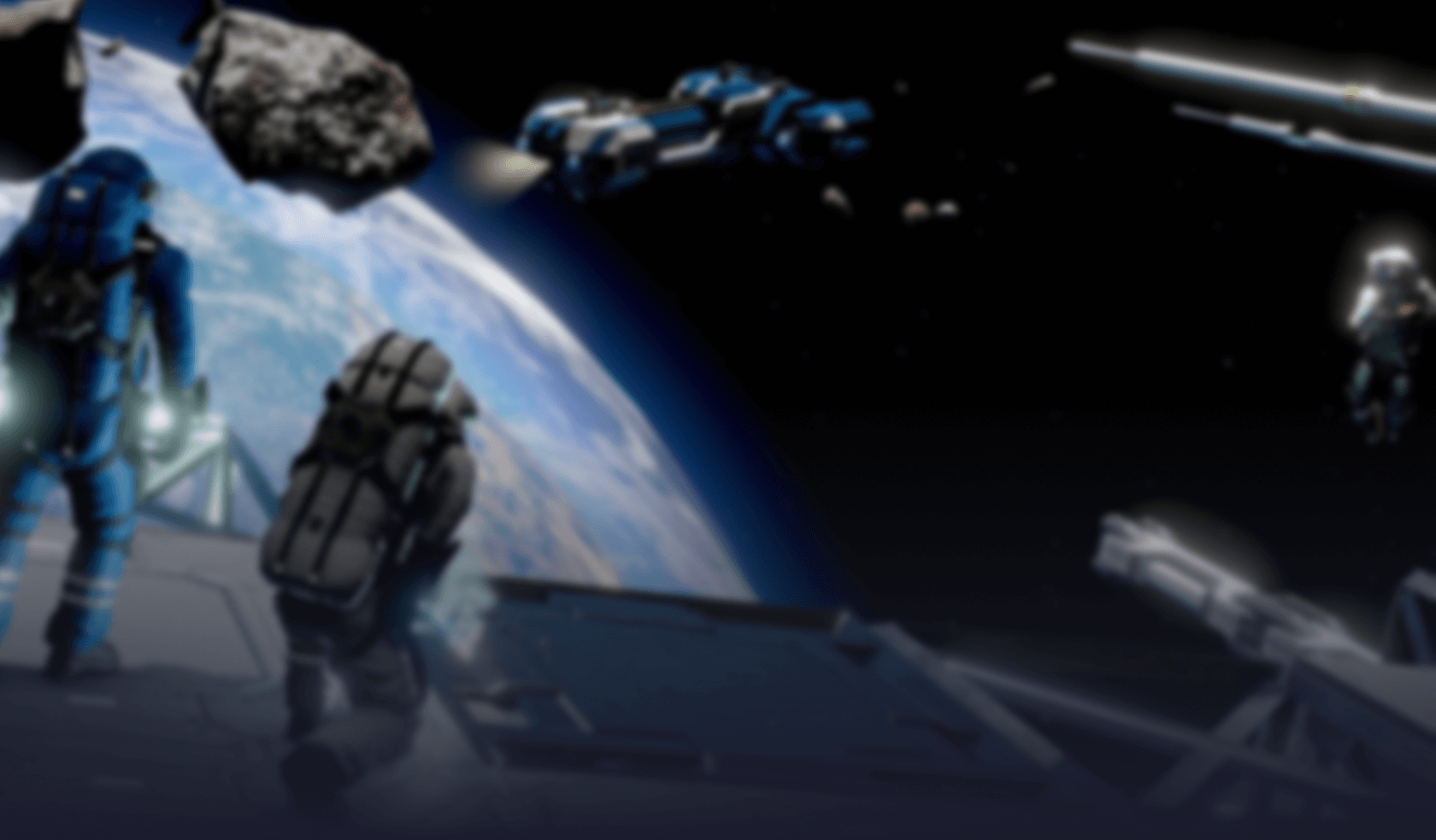 Rent Space Engineers servers
Premium Space Engineers Server Hosting
Test 7 days