What to keep in mind when changing the tariff
Last modified on 16 May 2023 in
Billing
1. How to increase or decrease the tariff?
In order to change your tariff, you need to go to the game panel, then go to your server and click the "Upgrade Plan" button.


Or use another menu - select "Overview" in the main menu and click on one of these green arrows:


You can learn more in our article on changing the tariff.
2. Can I switch from a trial to a regular plan?
Your server will be automatically upgraded to a regular plan after 7 trial days.
All server files will be saved, so don't worry about it!
If you don't want to worry about your files being deleted after 7 days, just pay the bill in advance 🙂
3. Can I change the tariff for a free server?
If you have a free server, you cannot change the tariff to a regular one.
However, you can order a paid version of the tariff and transfer server files there manually or with the help of our specialists!
4. How much will it cost to change the tariff?
If you have just paid for the server or have been using it for some time, don't worry, you will not need to overpay.
In this case, we will automatically recalculate the number of days you used our services and you will only need to pay the difference for the days left to use the server!
5. Will my server files be saved after the tariff change?
Yes! You do not need to worry about the files on your server. All settings will be automatically transferred to the new plan!
6. I want to increase the amount of RAM for my server, how should I do it?
If you want to change the RAM for your server, you can do it by changing the tariff plan. Make a tariff increase according to our guide.
Or you can contact our expert support via online chat, discord or ticket and we will be more than happy to help you!
7. I want to increase the number of other parameters for my server, how should I do it?
To change the SSD, CPU, number of backups, you do not need to change the tariff.
You can add the amount you need and only pay for it!
You can learn how to do it in this guide.
8. What happens if I have already changed my plan and want to do it again?
Don't worry!
You can do it without overpaying, as we will recalculate the number of unused days and invoice you accordingly.
9. Can I get more features than the offered tariffs?
Yes! If you need more resources, please contact our support team and we will solve this issue!
10. How can I pay for the tariff change, what payments do you accept?
You can pay for the tariff change in the same way as you have paid for the server.
Specifically, by bank card, PayPal, cryptocurrency or using Google Pay/Apple Pay.
11. Can I pay for the server in advance for more than a month?
Godlike uses an automatic monthly subscription when you pay by card.
So you don't need to make sure that you pay for the server on time.
But if you want to pay for the server in advance, create a ticket in billing or discord and we will consider your offer.
12. When will I get my server/how long does it take to install the server?
We use automatic server installation and delivery after payment.
You will receive your server as soon as you pay for it, but server installation may take some time depending on the game, but usually it takes up to 5 minutes!
13. Do you have any additional fees?
No, you only need to pay the amount which is indicated on the invoice.
But in some cases, a double conversion may be made.
14. What happens if I do not pay for the server on time?
In this case, your server will be suspended.
You can pay for it within 30 days and you will avoid the process of deleting your data.
15. Is it possible to cancel my subscription and how to do it?
Yes. You can cancel your subscription by canceling your server.
You can cancel the server while it is paid for and you use it, but it will not be renewed in the future.
16. How do I find a promo code and where do I use it?
Usually, the GODLIKE promo code is automatically applied to the tariffs, which gives you a 50% discount for the first month.
If you have another promo code, you can use it when paying for the server: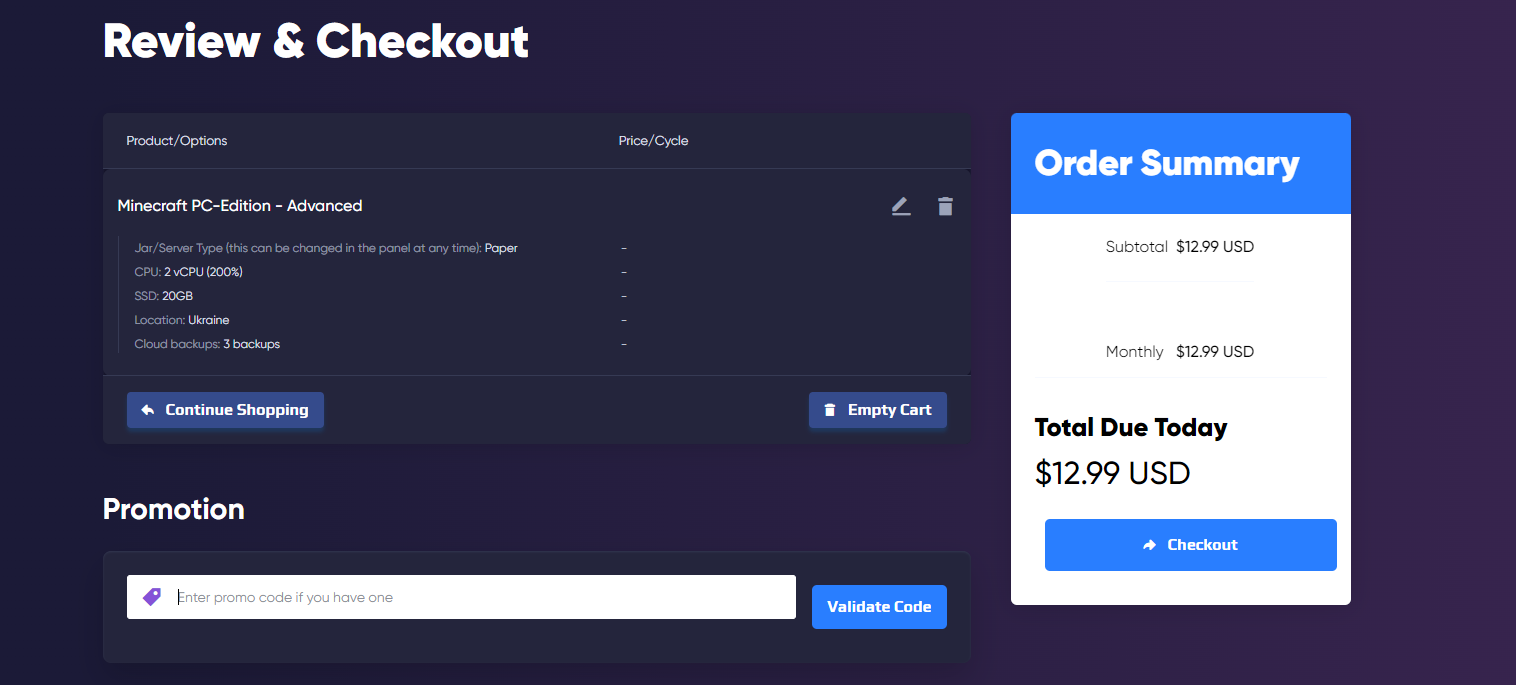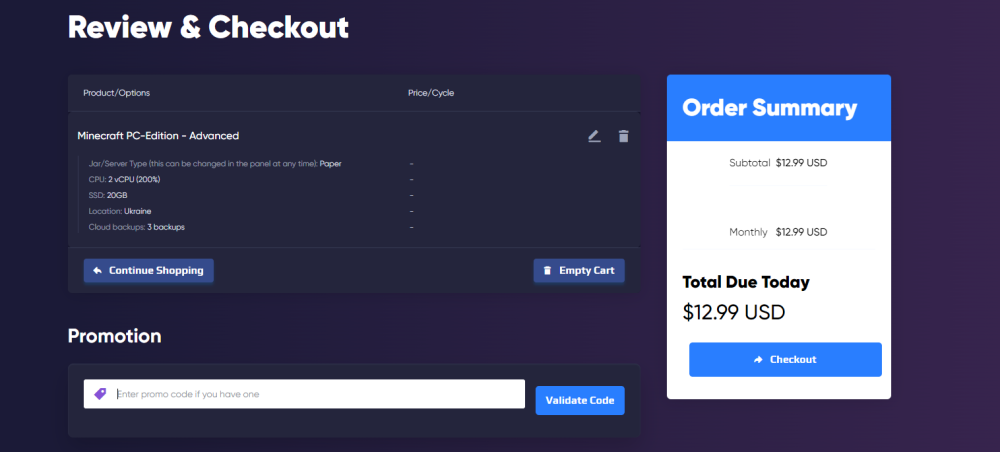 17. My payment is not showing up or there was an error
We are truly sorry that you are in this situation.
If this has happened, please contact our support team, describe the situation and we will be happy to help you and we will do our best to resolve this issue!
18. Can I change my payment method if I have already used another one?
Yes, you can change your payment method. To do this, you need to change the payment method in the required invoice: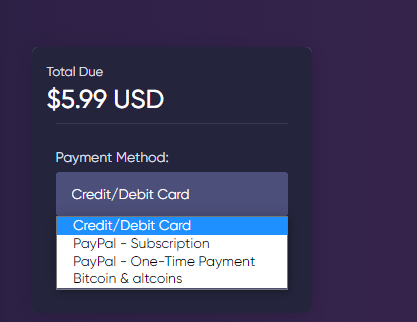 Or contact our unsurpassed support team at Discord!