How to delete a V Rising server?
Last modified on 02 October 2023 in
V Rising
A well-liked option for hosting a variety of gaming servers, including V-Rising, is Godlike.host. But there can come a point when you don't need your V-Rising server and wish to quit using resources or paying for it. We'll walk you through the steps of how to delete a V Rising server in this article, since it's an easy procedure.
Log In to Your Godlike.host Account
Go to Godlike.host and log in to your account to begin going. If you haven't already, you'll need to create an account using your email and a secure password.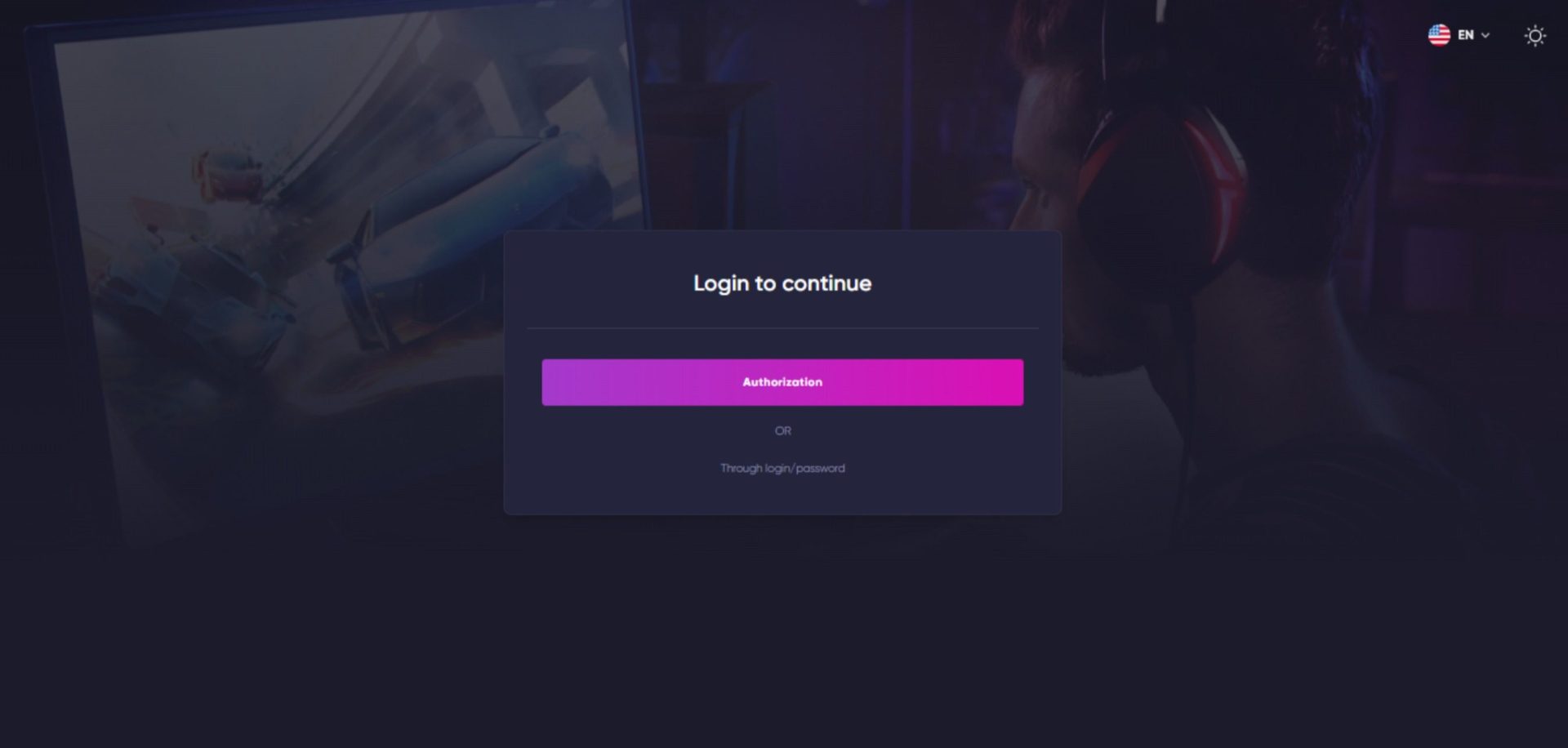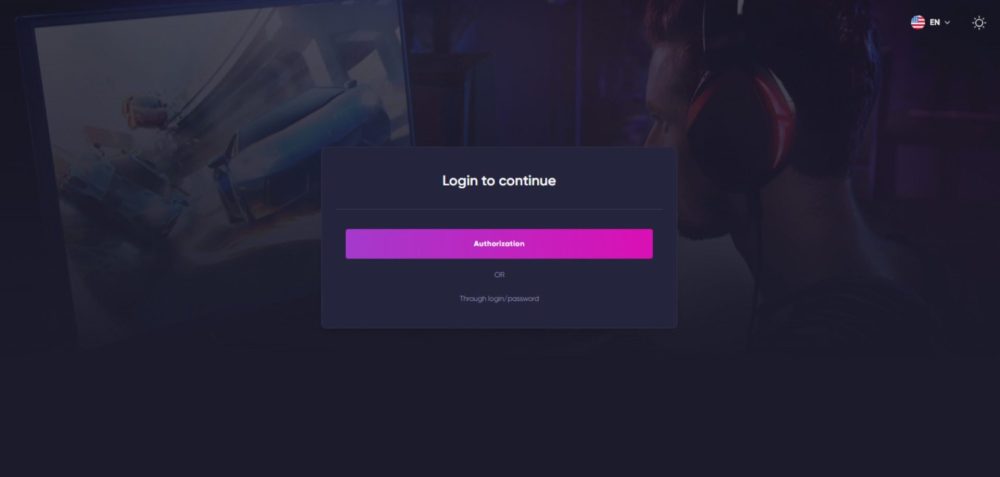 Access Your V-Rising Server Dashboard
You'll be sent to your Godlike.host dashboard after you've logged in. A list of all the gaming servers you've hosted with them may be seen here. To enter the control panel of your V-Rising server, locate it in the list and click on it.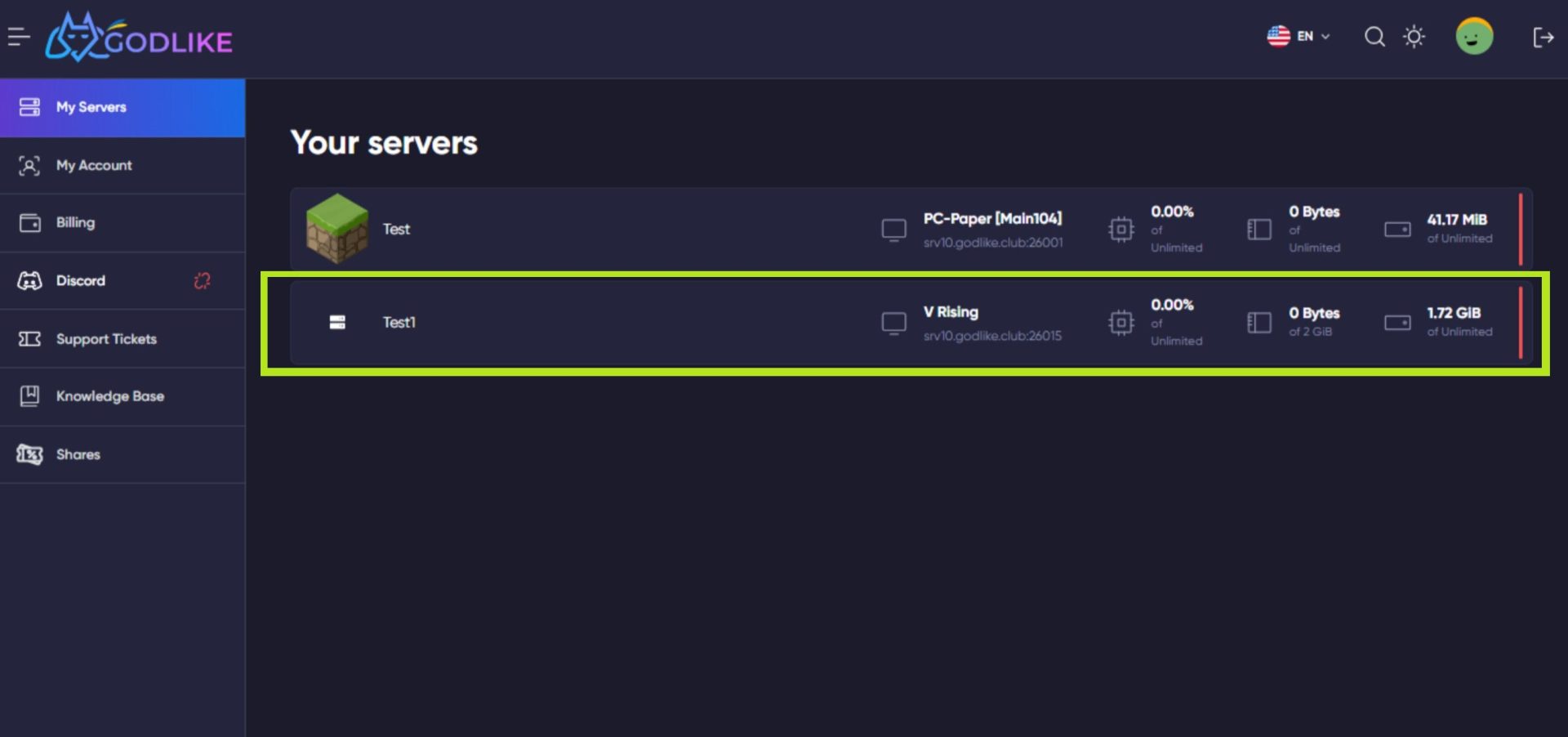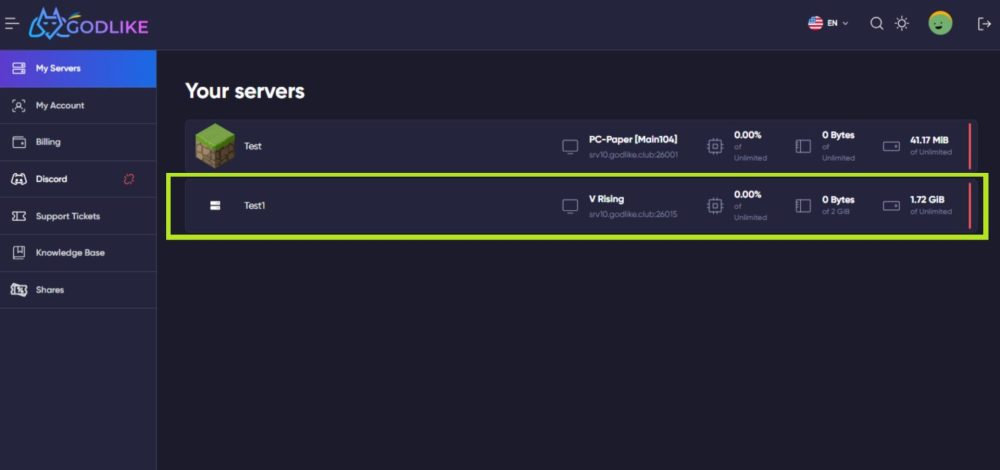 Stop the V-Rising Server (if it's running)
Before you may uninstall your V-Rising server, ensure sure it's not being used. If the server is currently running, click the "Stop" or "Shutdown" button on the server control panel. Wait until the server has fully terminated before moving on.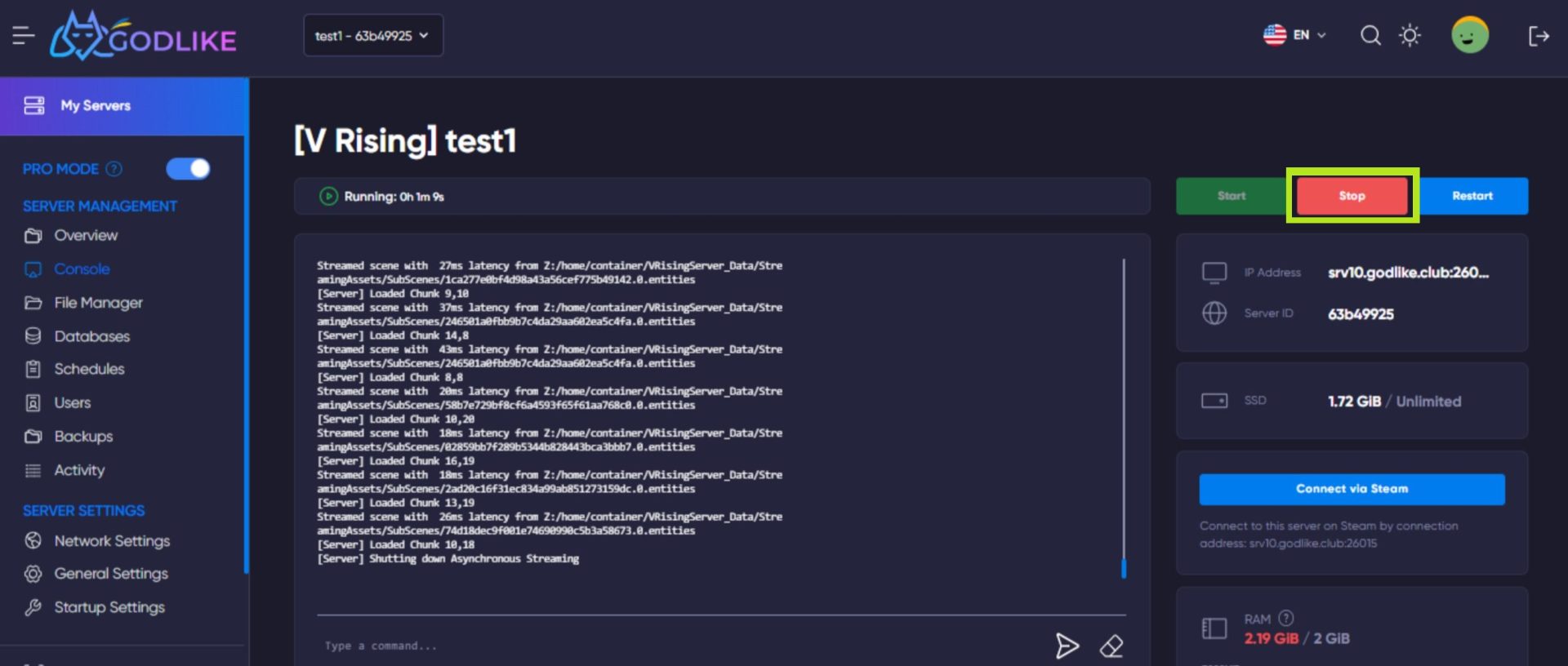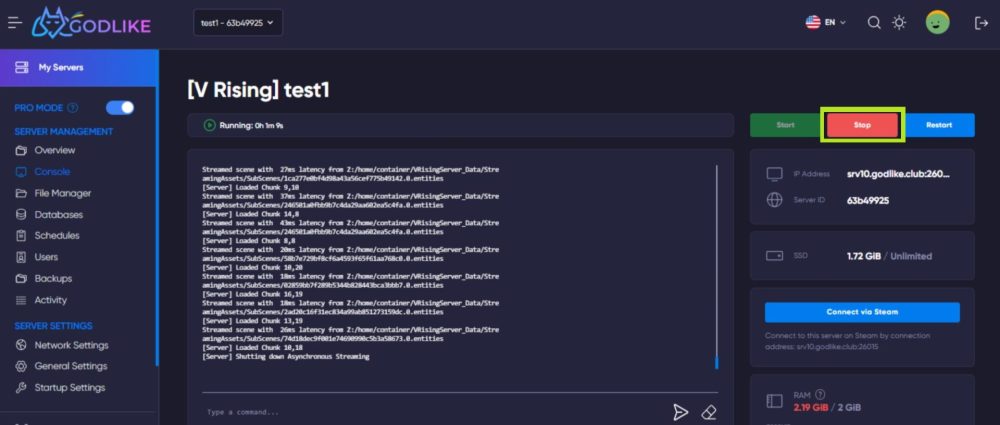 Backup your server files
Before deleting your server, make sure to back up all the files. After backing your files up, download them.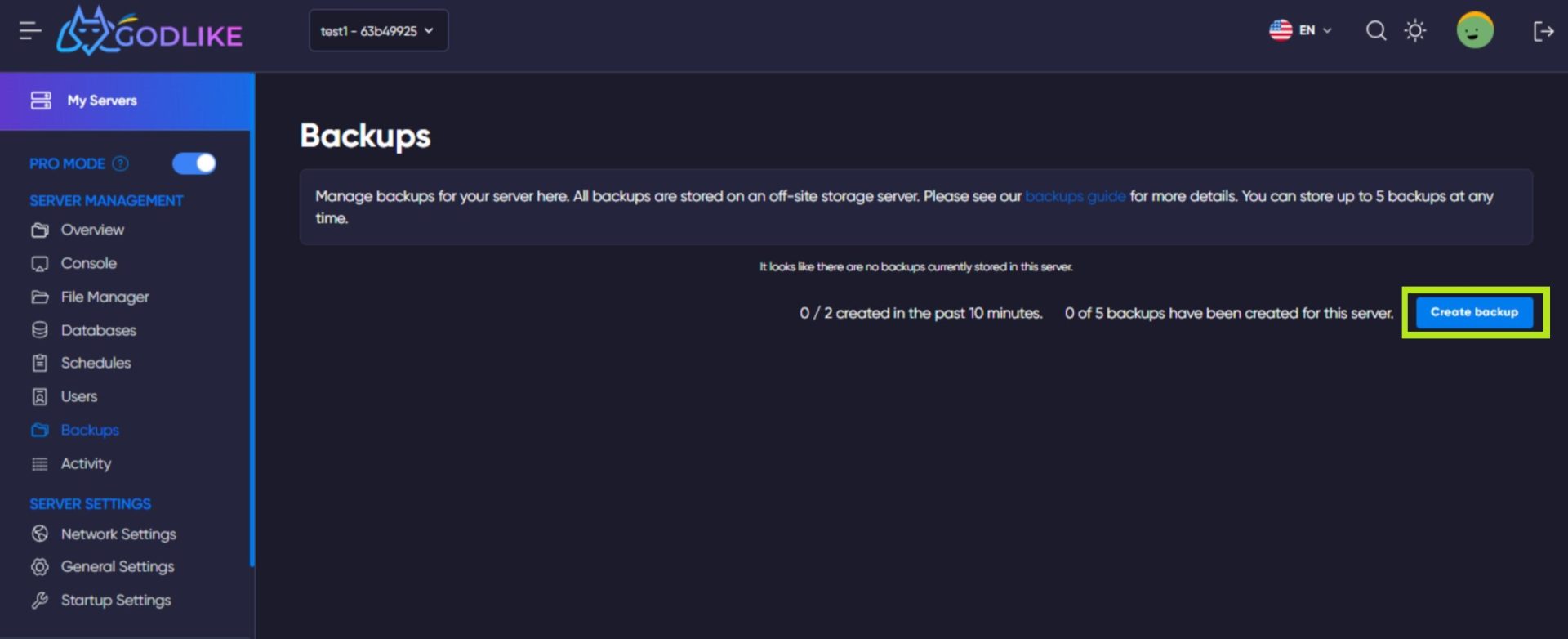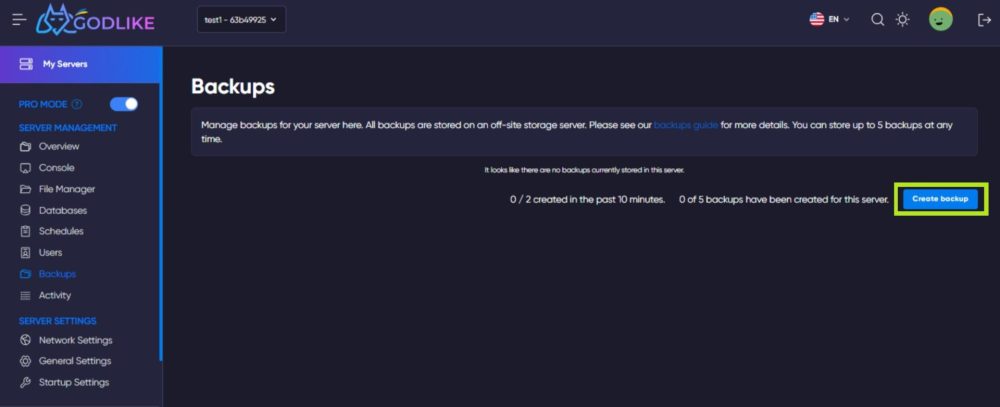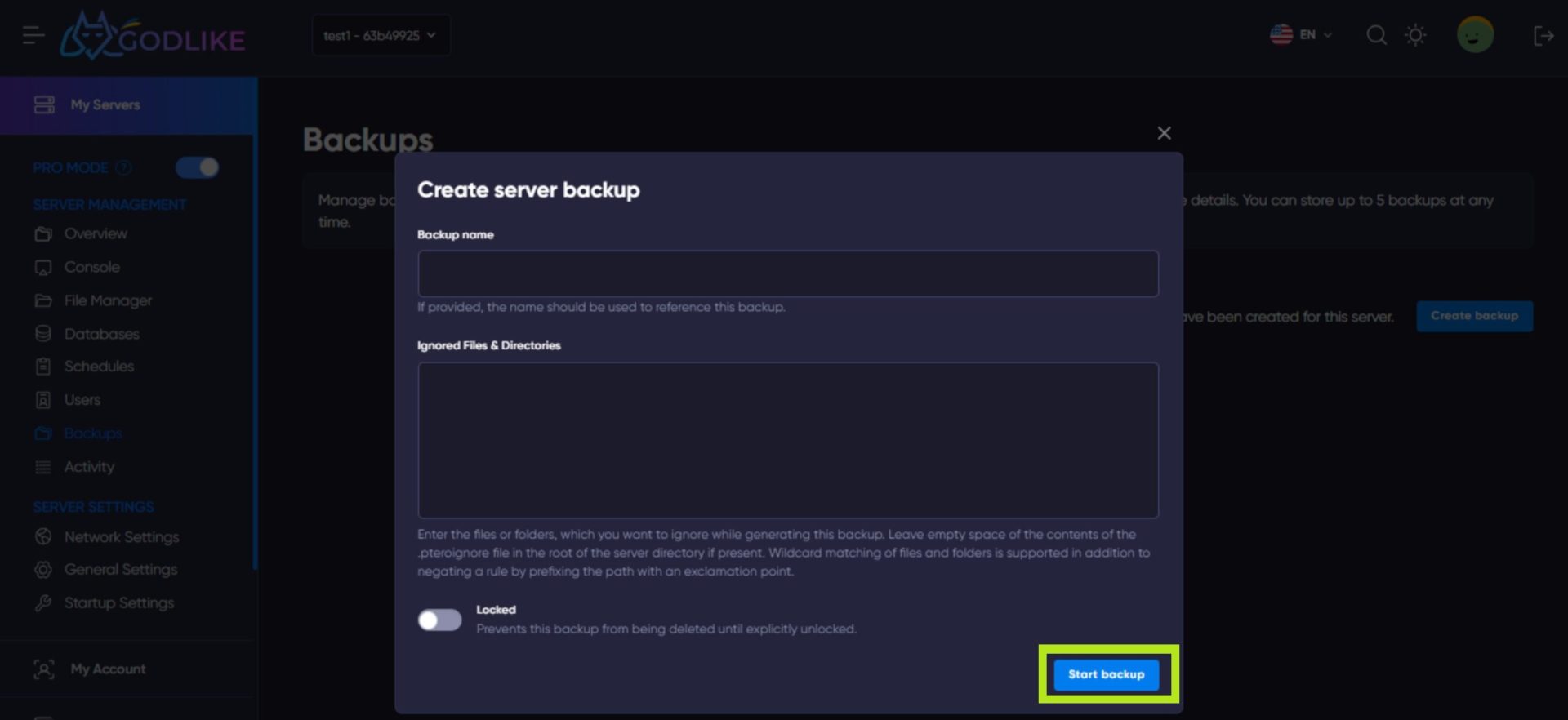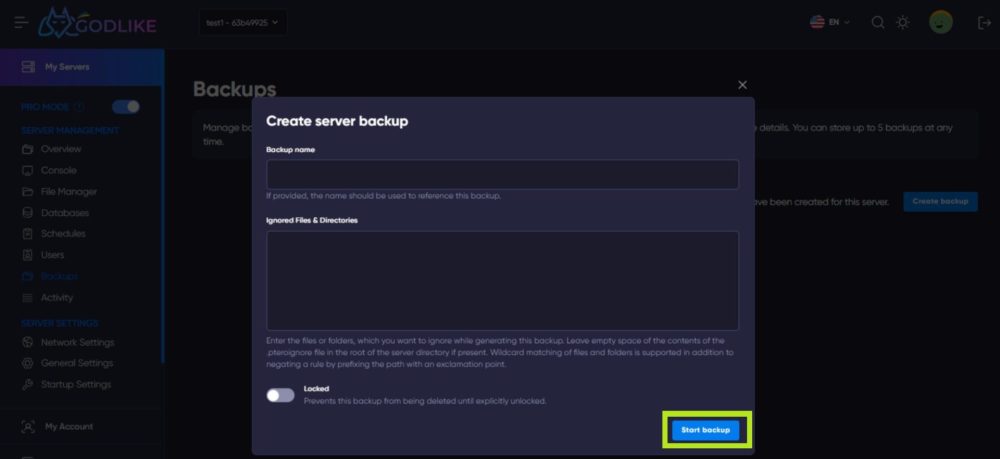 Cancel the V-Rising Server
With all V Rising backed up, it is time to delete or, in other words, to cancel your server. User can only cancel a server, which is described here. For instance, users can cancel their servers immediately or at the end of paid period.
Wait for Deletion
Depending on the size of your server and the quantity of files connected to it, the server deletion procedure could take a short while. As soon as the server has been successfully erased, Godlike.host will let you know.
Double-Check for Any Additional Charges
After deleting your V-Rising server, it's a good practice to review your Godlike.host billing information. Ensure that you're no longer being charged for the server you've just deleted. If there are any lingering charges or issues, contact Godlike.host's support for assistance.
It's simple to delete a V-Rising server from Godlike.host, which lets you effectively control your hosting expenses and resources. You may delete your server when it's no longer required by following these easy steps, allowing you the option to host alternative games or devote resources elsewhere. Don't forget to double-check your billing to make sure you aren't still being charged for the removed server. The user-friendly interface of Godlike.host makes server maintenance simple, allowing you to concentrate on having fun while gaming.