How to Install Oxide Plugins to Your Rust server
Last modified on 16 May 2023 in
RUST
How to Install Oxide Plugins to Your Rust server
With modded Rust servers, the possibilities are endless. Providing you with the power to modify gathering rates, smelting speed, and features such as player kits, helicopter spawning, teleportation, and beyond. This article includes all the vital information needed to install plugins and embark on modding your Rust server.
Installing Oxide
In order to install plugins, you will need to have Oxide (also known as uMod) installed on your server. Oxide is a plugin manager that allows you to easily install and manage plugins on your Rust server. To install Oxide, access your server control panel and proceed to the startup settings. Then, adjust the "OxideMod" slider under the variables section.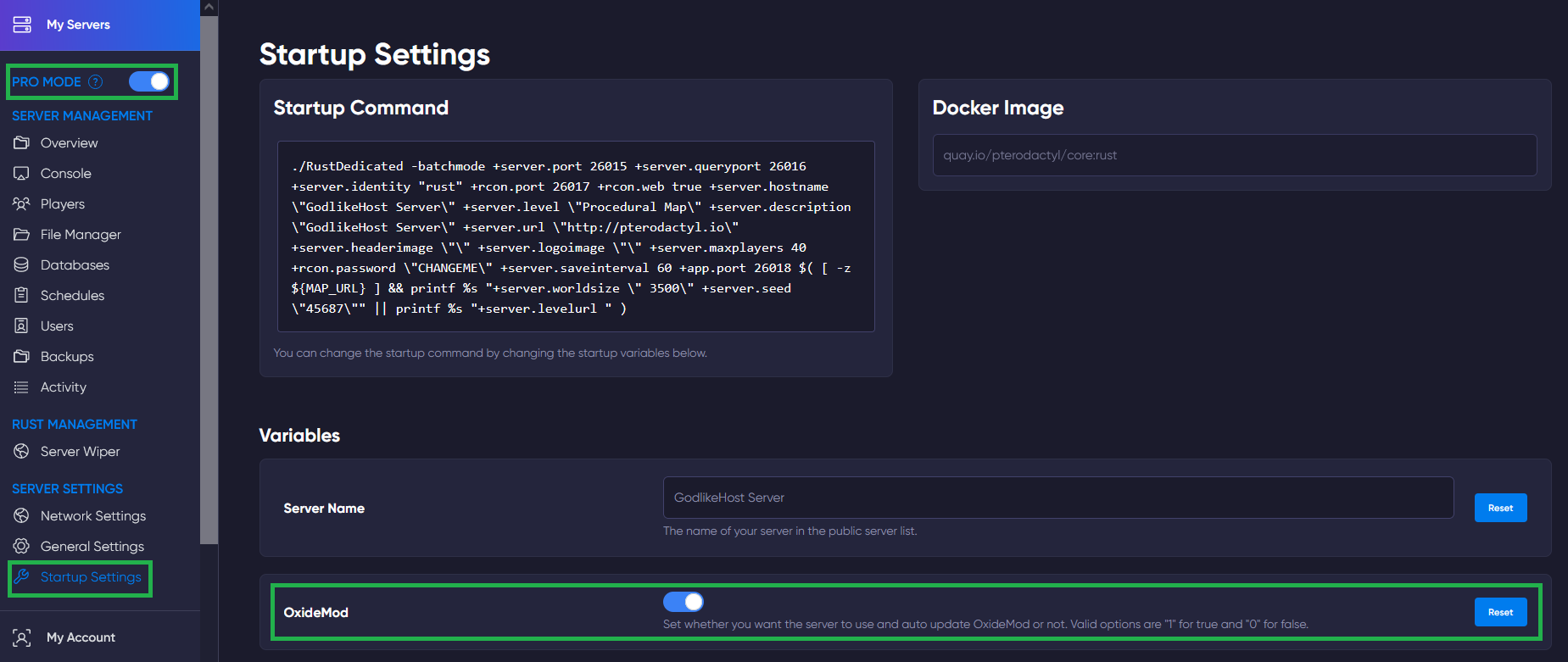 In case you can't see the variables section, make sure that the "Pro Mode" is enabled.
Next, restart your server. When it's up and running, use the oxide.version command to confirm the installation of uMod was successful. The current oxide version will be displayed.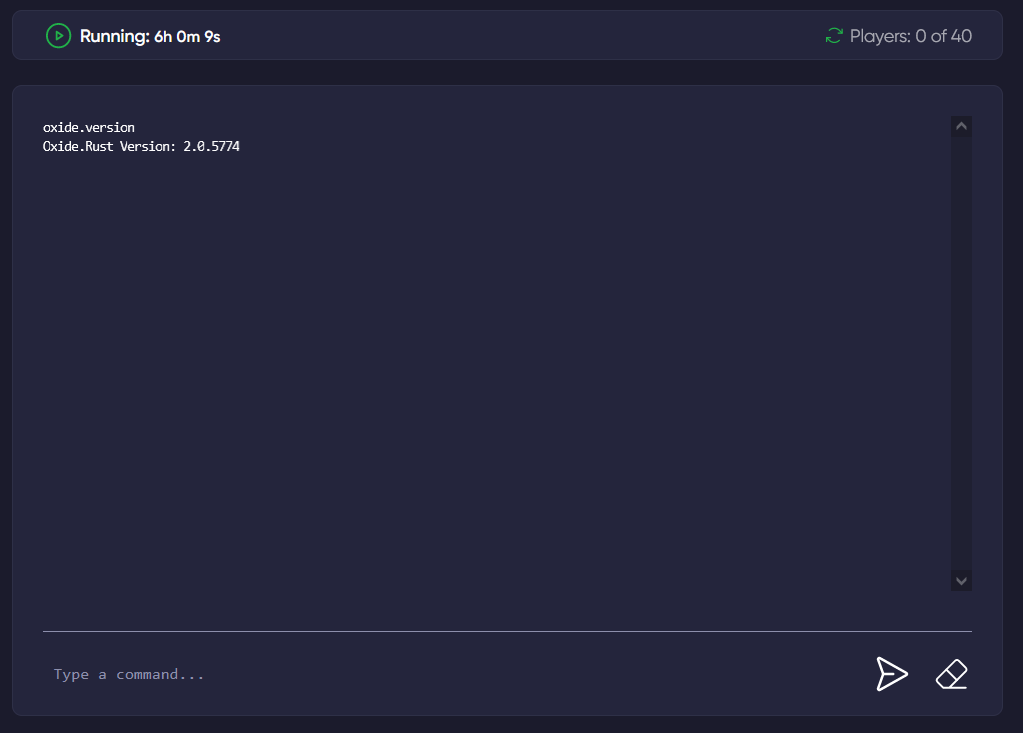 Installing Oxide on your Rust server will move your server to the Modded section in the in game server browser.
Installing plugins
The uMod website offers a vast library of Rust plugins that are regularly updated and actively supported. Simply select the plugins you want and download them.

After downloading the plugins, you can then upload them to the plugins folder that was automatically created when you installed Oxide.

You can check if the plugins are properly installed and functioning by using the plugins command.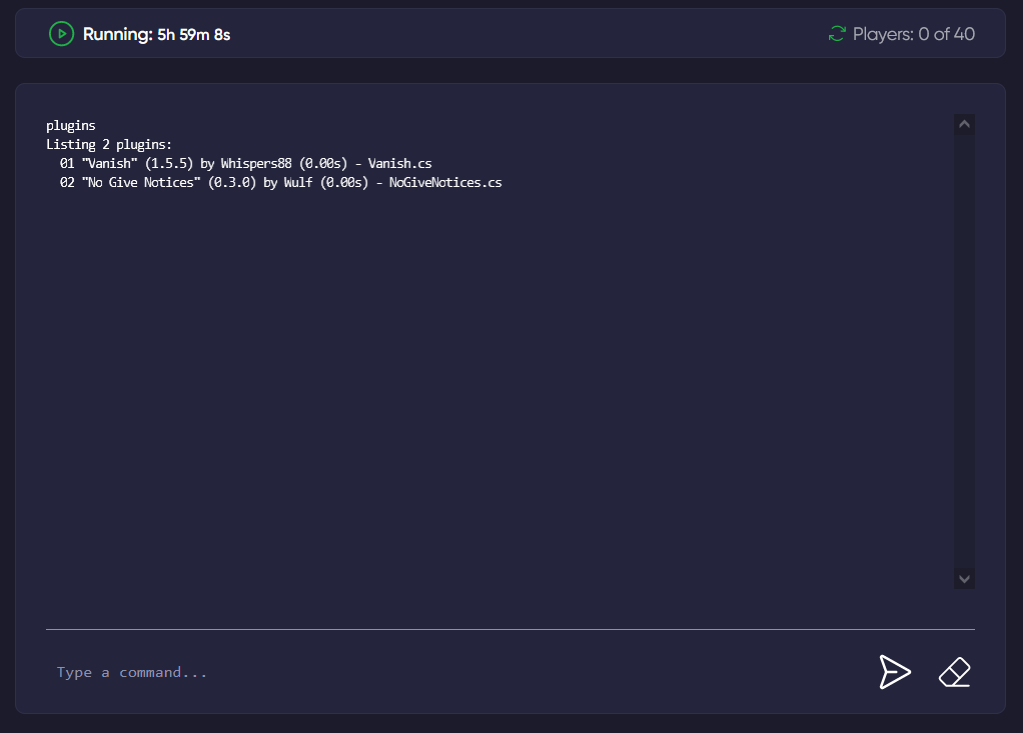 If you're unable to see any plugins or if a plugin isn't functioning correctly, you can try reloading them using the oxide.reload * command.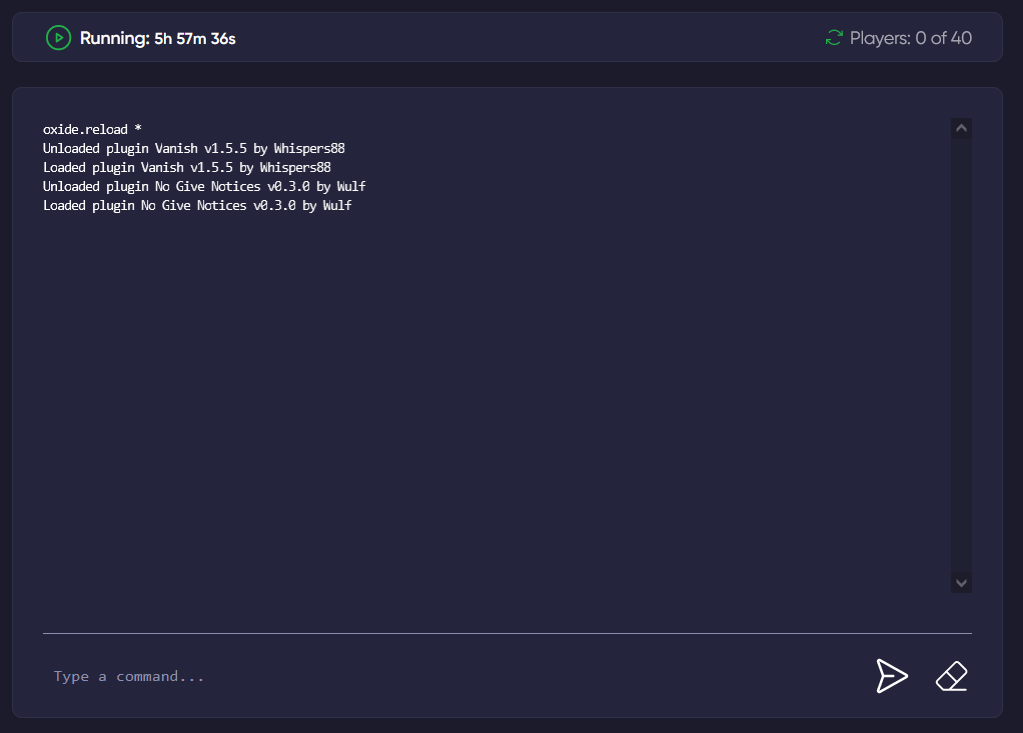 Keep in mind that some plugins may require other plugins to be installed in order to function correctly.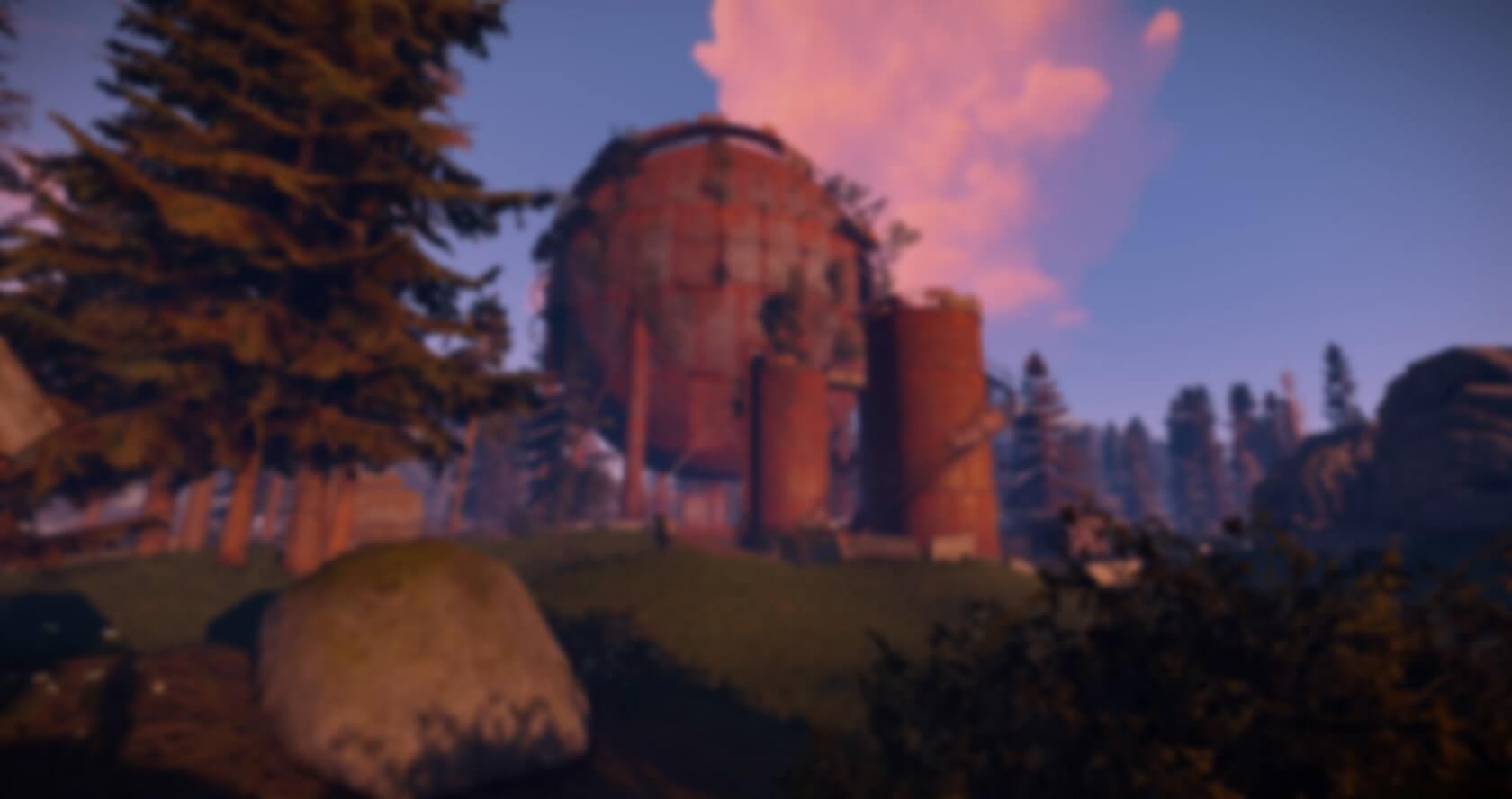 Rent Rust servers
Premium RUST Server Hosting
Test 7 days