How to play a multiplayer Minecraft
Access to multiplayer Minecraft gaming is made simple and inexpensive by Godlike.host, a company that hosts Minecraft servers. This post will demonstrate how to use Godlike.host to play Minecraft with others.
Step 1: Select a plan
Selecting a plan is the first step in playing Minecraft with others on Godlike.host. According to customer needs, Godlike.host offers a range of server performance plans, including beginner, advanced, expert, premium, and premium plus options. It's crucial to select a plan that meets your demands and budget because each one has different features and prices.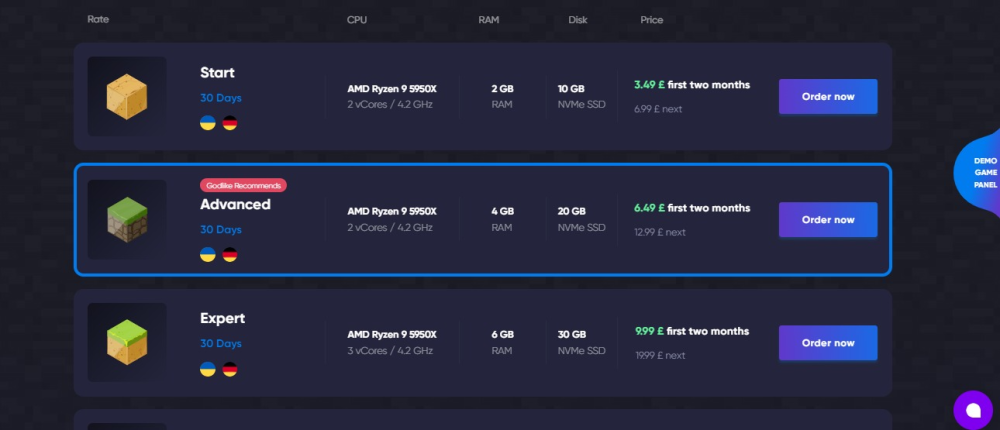 Step 2: Sign up and create a multiplayer Minecraft server
After selecting a plan, start a server by creating an account with Godlike.host. During the setup procedure, you can select the server's location, the game's version, and other options. Additionally, Godlike.host offers a control panel that makes managing and configuring your server simple.
Step 3: Invite players to participate
You can invite other players to join your server once it has been set up. To draw in more players, you can post the server's IP address and port number on a list of Minecraft servers or share it with your friends. To limit who may access your server, you can also set up password protection or whitelisting.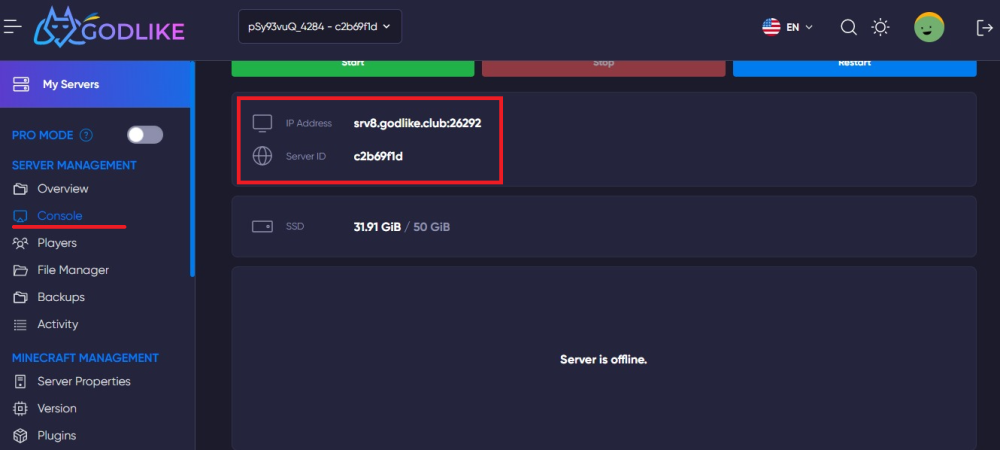 Step 4: Play the game
It's time to start playing Minecraft multiplayer once you, your friends, and any other players have connected to the server. You can interact with other players, create structures, mine resources, and explore the world. The control panel can also be used to administer and personalize your server, including installing plugins and mods.
Step 5: Troubleshoot issues
When using Godlike.host to play multiplayer Minecraft, you can ask their support staff for help if you run into any problems. Godlike.host provides live chat, email, and ticketing system help around-the-clock. They also feature a knowledge base where you may locate solutions to frequent problems and questions.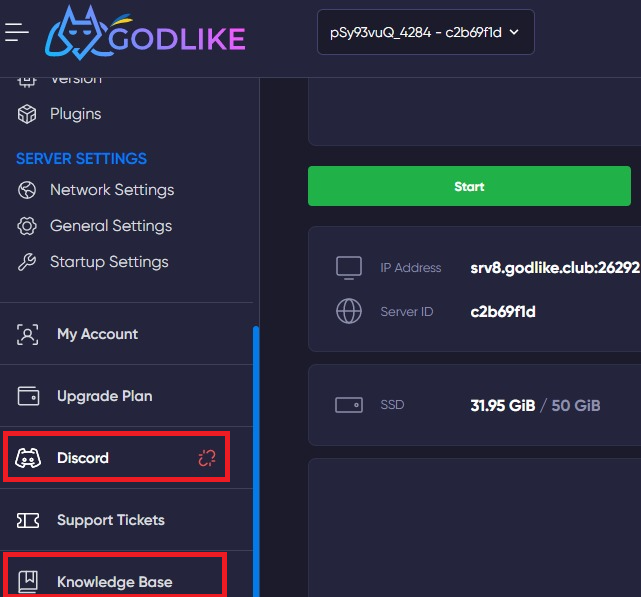 Start your multiplayer Minecraft journey
Playing multiplayer Minecraft with Godlike.host is an excellent choice for anyone looking for a simple and inexpensive solution to host a Minecraft server. You may sign up for an account, establish a server, invite players to join, and begin playing right away by following these steps. Remember to have fun while remaining polite to your fellow gamers!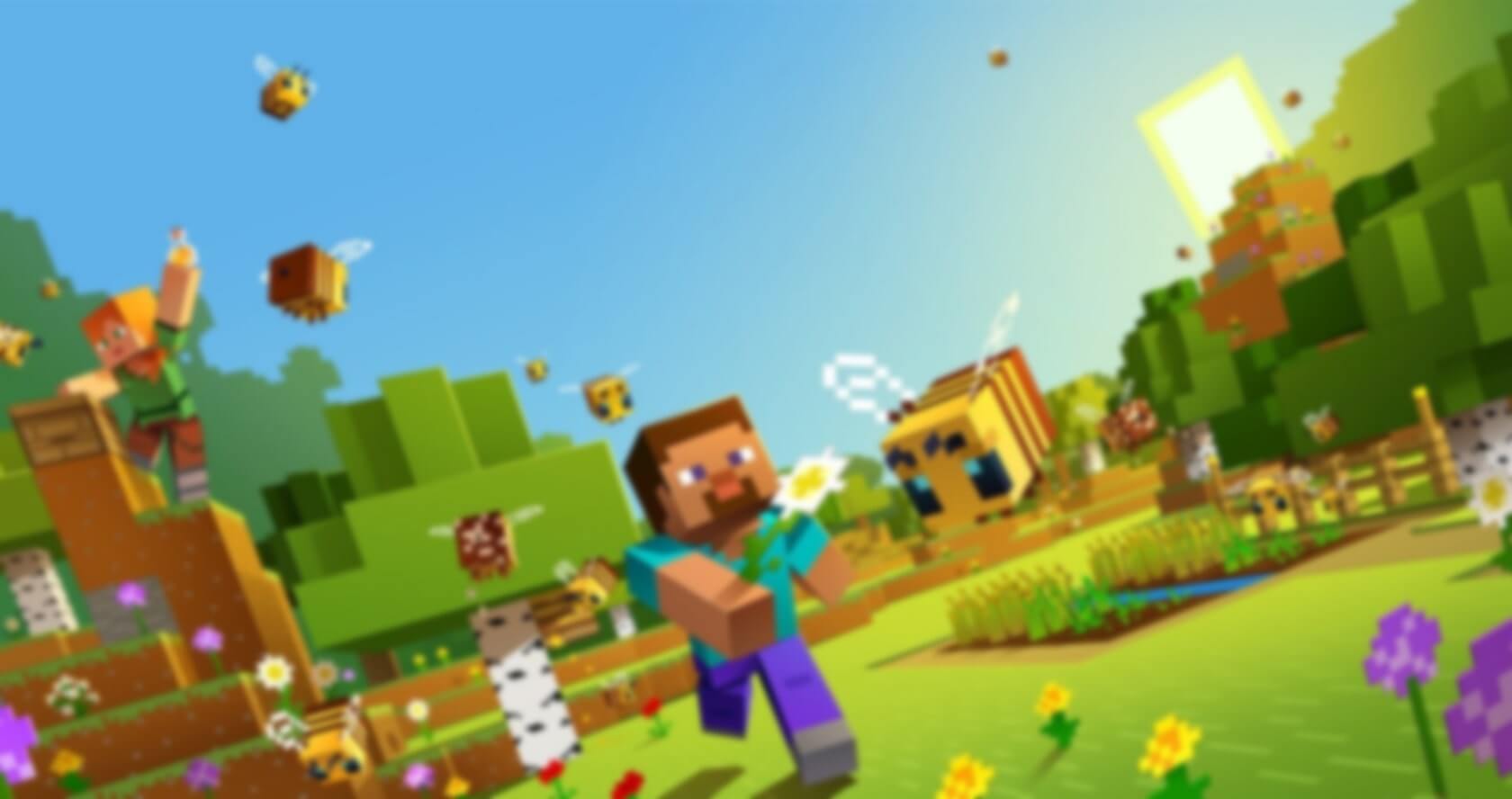 Rent Minecraft servers
Premium Minecraft Server Hosting
Test 7 days