How to get a custom IP for Minecraft server?
One of the most difficult tasks for Minecraft gamers all around the world is setting up their own custom IP for a Minecraft server. Players in the wildly popular video game Minecraft may construct, explore, and survive in a virtual environment. The ability to play with others on a server is one of Minecraft's most exciting features. A well-known hosting company called Godlike.host could be able to assist users in obtaining a special IP address for their Minecraft server.
Step 1: Sign up for Godlike.host in order to get unique IP
Signing up with Godlike.host is the first step in receiving a personalized IP address for your Minecraft server. This hosting service is popular among Minecraft players since it provides economical hosting plans as well as a multitude of Minecraft-specific features.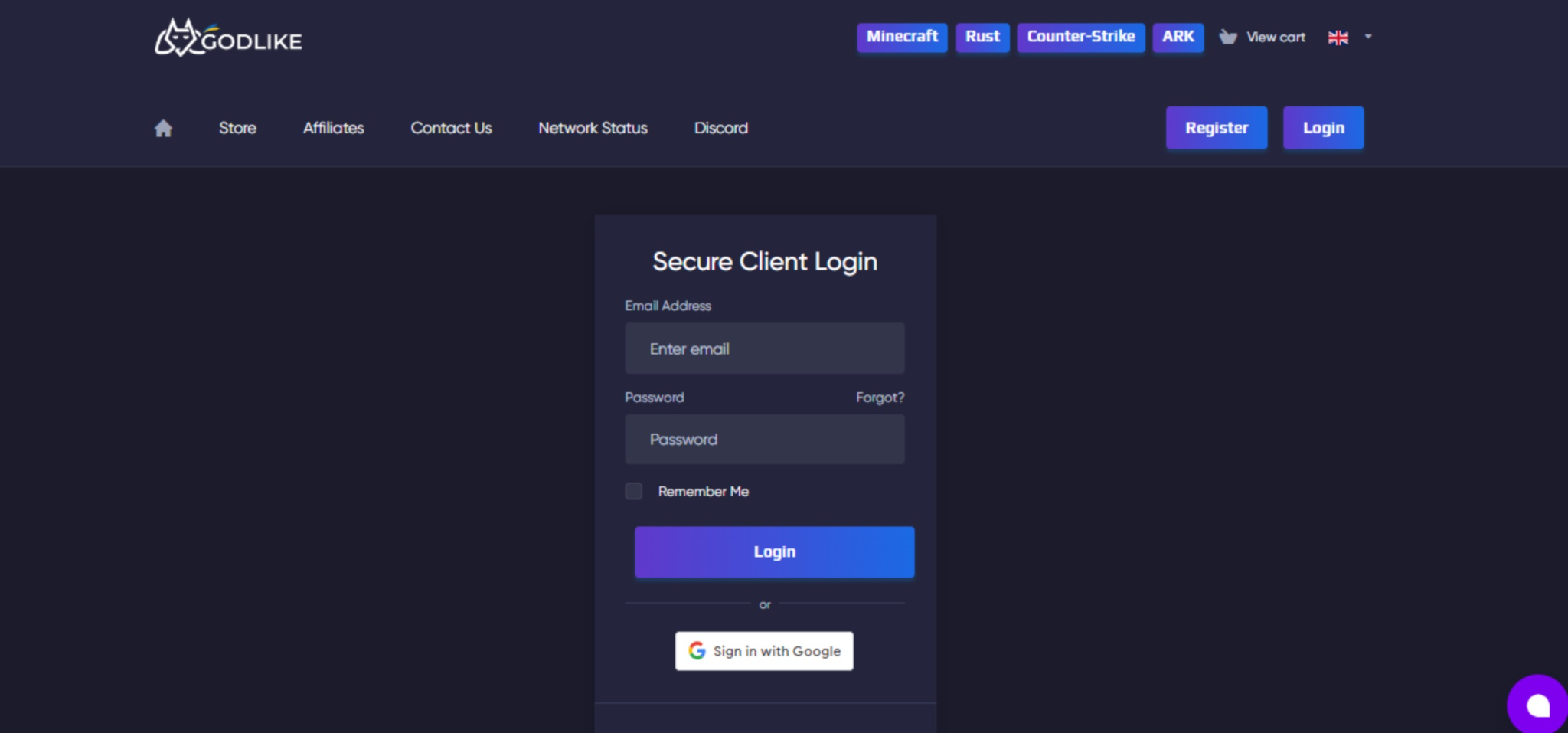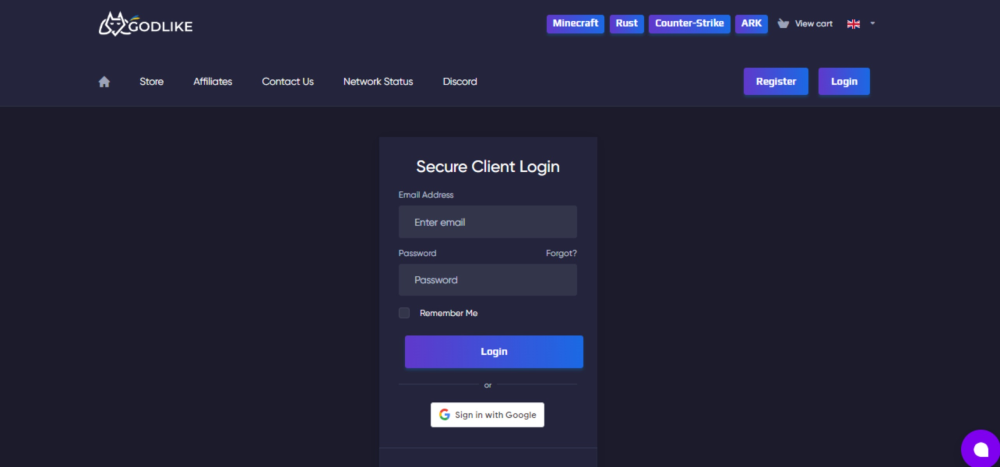 Step 2: Choose your hosting plan
After joining up for Godlike.host, you'll need to choose a hosting package that matches your needs. The group provides a range of plans, from simple plans for small servers to complex plans for bigger communities. When deciding on a strategy, consider the quantity of players you wish to accommodate, your budget, and your technical skill.
Step 3: Use godlike's domain name
In order to connect to your server, Godlike.host offers you a free subdomain that you may utilize. Given that it only requires the click of a single button, Godlike's domain is practical and simple to use.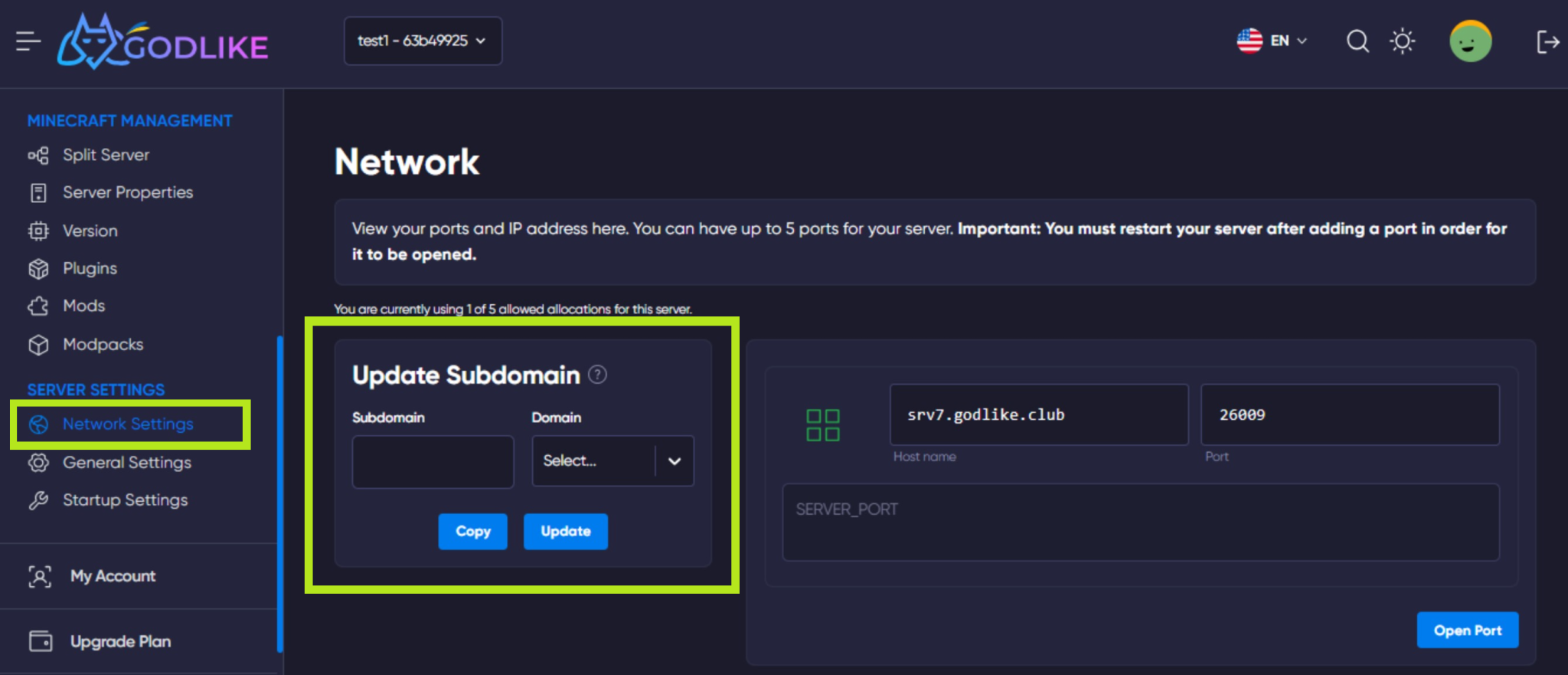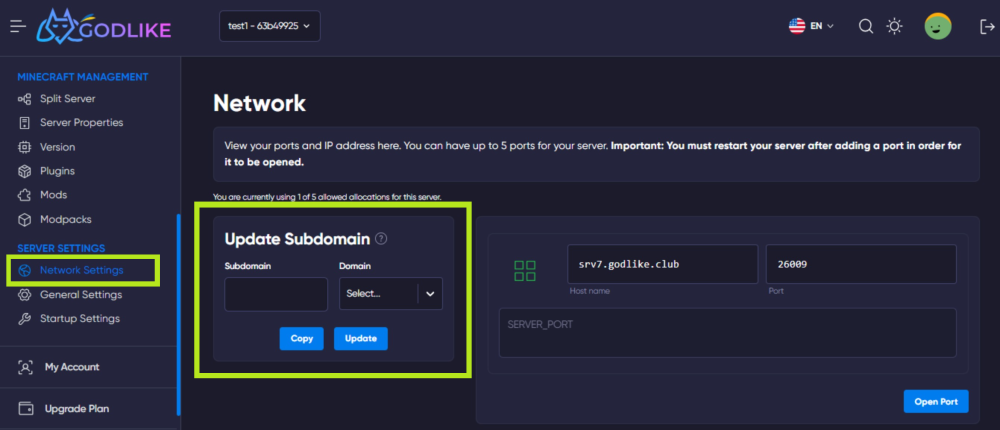 Step 4: Set up domain
Godlike.host does not offer domain registration services, however there are a number of domain registrars where you may buy your own domain. You may select a domain from a variety of alternatives at these registrars, including GoDaddy, Namecheap, and Google Domains. Following the instructions supplied by Godlike.host, you may set up the required DNS settings and connect your domain to your Minecraft server once you have purchased your domain. Following this guide and to set up a domain using Godlike.host.
Step 5: Invite players to join your server
As soon as your Minecraft server is operational, you can start sending out invitations to join your community. By revealing your special IP address, you may invite your friends and other users to join your server. Promote your server on gaming forums and social media to draw in new players. Find your IP address in console and share it with your friends to join your server.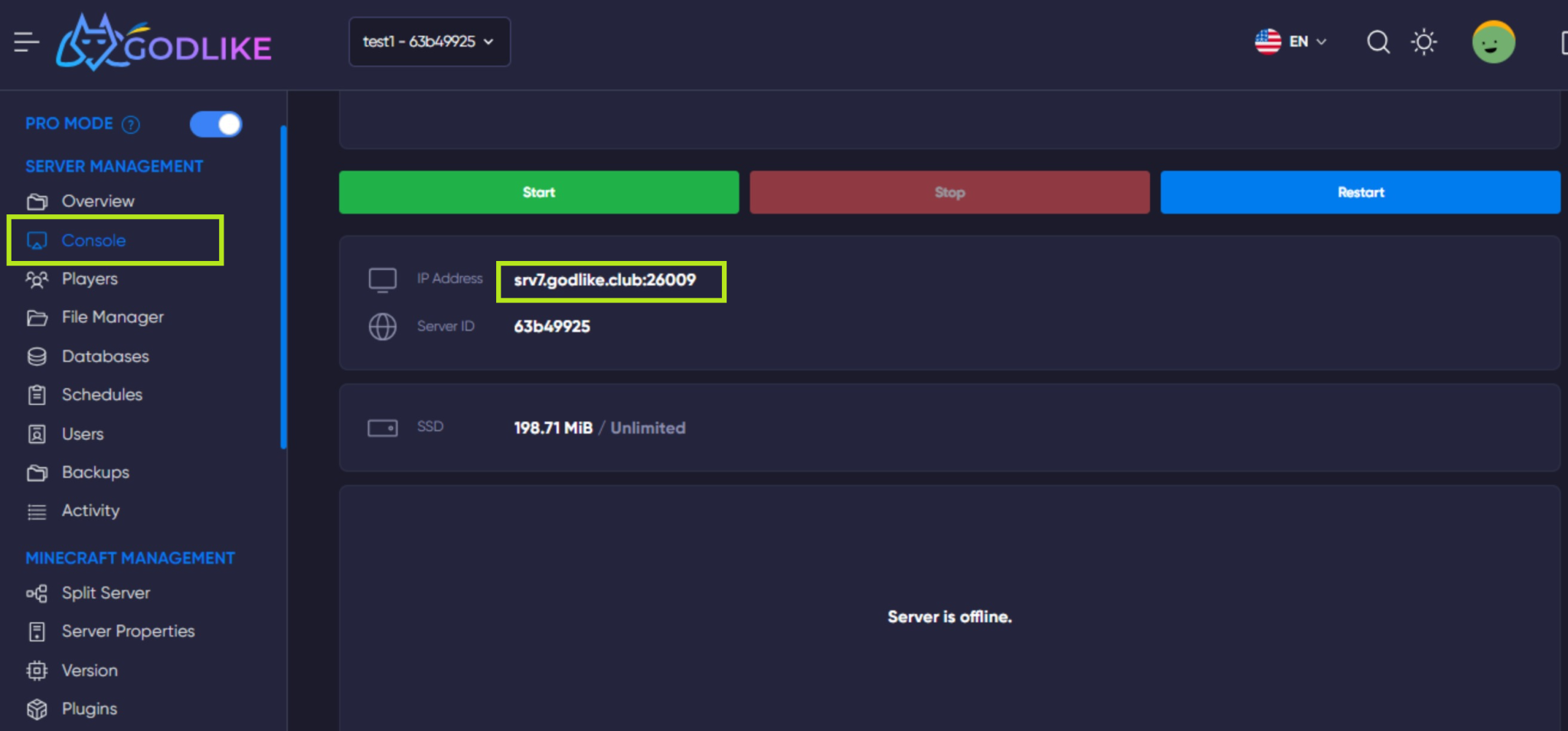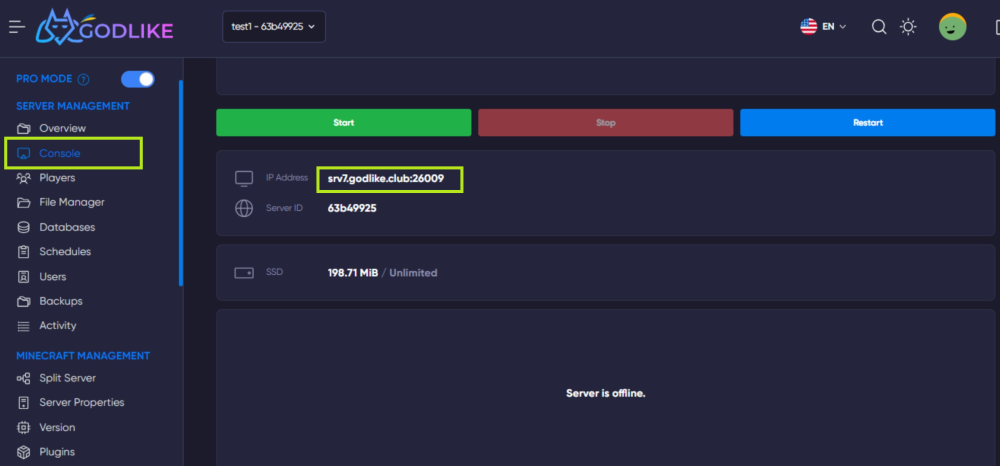 Step 6: Keep your server running smoothly
Both joy and work may go into maintaining a Minecraft server. To keep your server operating efficiently, do routine backups, update your plugins and game settings, and keep an eye on server performance. Use the information and tools Godlike.host provides to assist you in managing your server to maintain it in good working order.


Get your custom IP now!
With Godlike.host, obtaining a unique IP address for your Minecraft server is an easy procedure. By following these instructions, you may set up your own Minecraft server and develop a lively gaming community. If you want to host a Minecraft server for a wider community or play with pals, Godlike.host is a great option.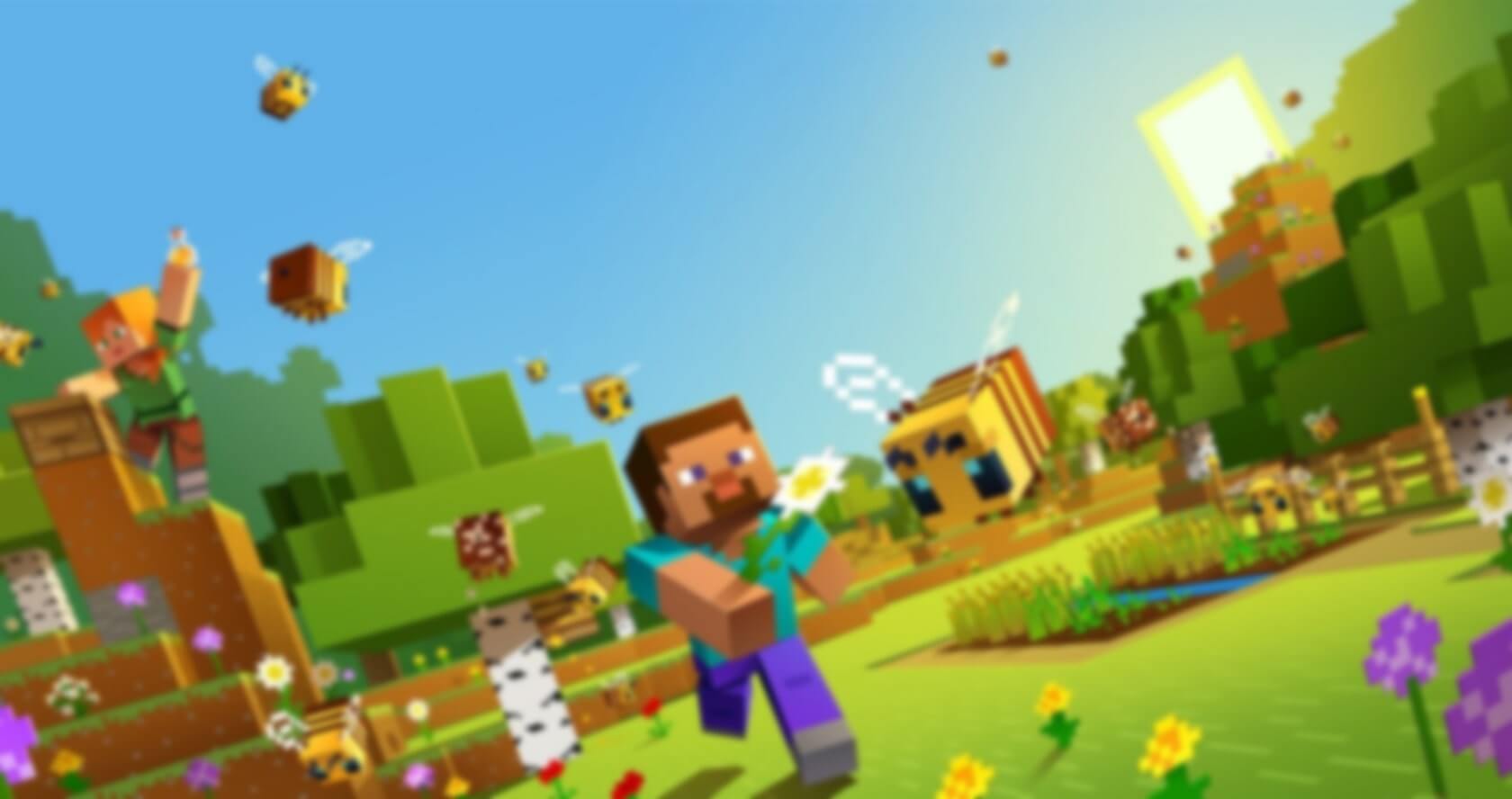 Rent Minecraft servers
Premium Minecraft Server Hosting
Test 7 days